Just like home is where the heart is, the holidays are where the heart is.
Traveling back to your hometown for the holidays to see your loved ones is awesome…. but it can be expensive and downright exhausting. If you don't believe me, just try catching a connecting flight in the JFK airport on the Wednesday before Thanksgiving.
Or maybe you just want to plan a quiet beach vacation this year with your significant other (instead of spending the holidays with your crazy extended family). Whatever the reason, traveling on your own terms during the holiday season is perfectly acceptable.
And guess what? You can still enjoy your favorite holidays no matter where you are located.
From traveling around the globe in 2012, petsitting on a secluded ranch in California in 2013, and just being all over the map in 2014, Tony and I have had our fair share of holidays spent away from home… And in the spirit of the holiday season, here's a round-up of all our crazy holidays over the past two years: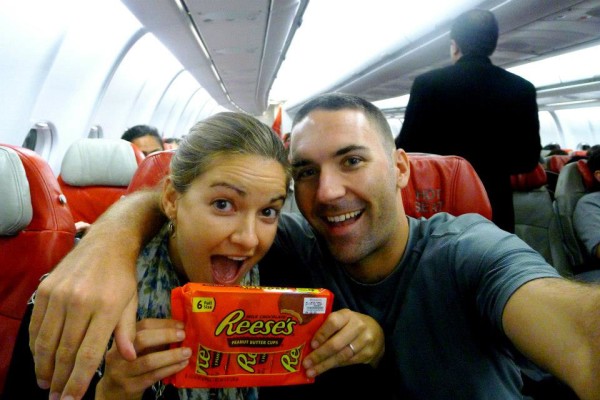 We call this "The Candy Binge of 2012." We celebrated Halloween 30,000 feet high during our flight from Malaysia to Australia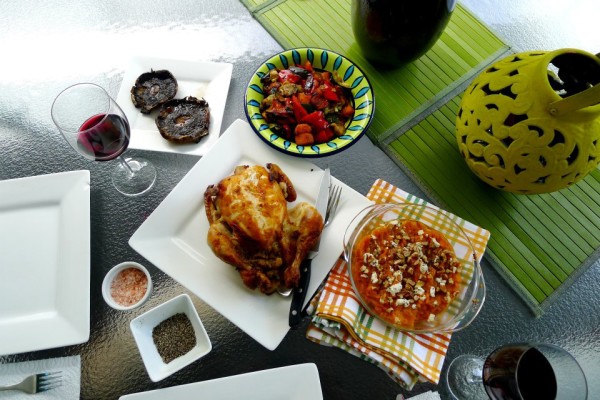 Giving thanks to this roasted chicken in Australia for our 2012 Thanksgiving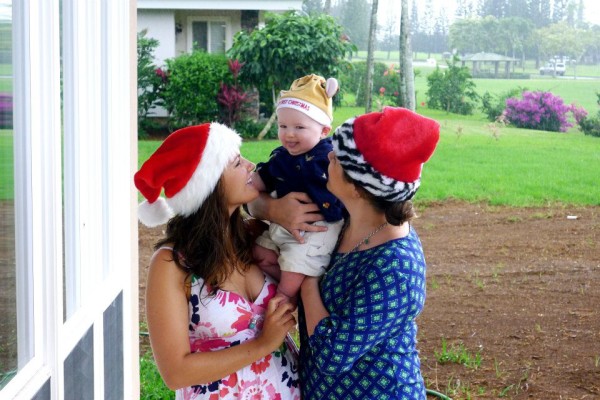 Christmas in the tropics. Celebrating XMAS in Hawaii with my family in 2012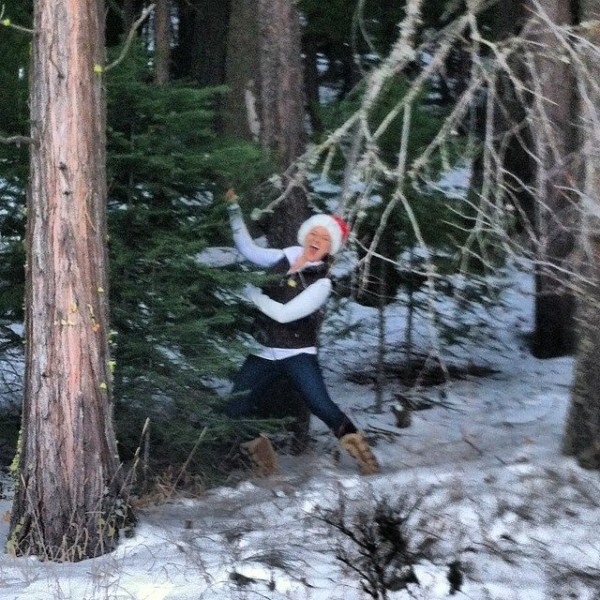 Christmas in the boonies. Things got wild on the ranch in California (where we were petsitting) all by ourselves during XMAS and New Years in 2013… Yes, we cut down our own tree!
As you can see, we are pros at knowing how to CRUSH the holidays no matter where we are in the world.
With this knowledge comes power… and with power comes great responsibility. I'm now here to share with you our tips for celebrating the holidays no matter what!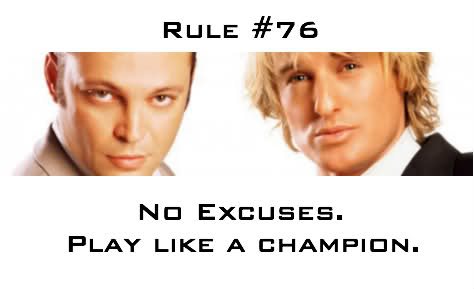 The 10 Festive Commandments For Holiday Travel
Thou shalt connect with family and friends – No matter where you are in the globe, be sure to drop a line to your friends and family during the holidays. Give your parents a call, Skype or do a Google Hangout with your siblings, send your friends silly Facebook notes… Just because you may be away from home during the holidays, it doesn't mean you should be a stranger!
Thou shalt celebrate with friends… or randoms – If you don't want to be alone during the holidays, then don't be! See if you have any friends in the same city as you – or go onto local Facebook groups or meetup.com to see if there are any fun holiday meetups wherever you are. It's a great way to connect with other travelers and celebrate with those looking to party down during the holidays.
Thou shalt eat darn good food – Let's all be honest with ourselves… The best part of the holidays is ALL THE FOOD. You're seriously doing yourself a disservice by not unbuttoning your pants and going crazy on holiday treats at least once during the holidays. Whether you are backpacking through Europe, on the beach in Barbados, or soaking up the sights in Asia, eat some epic meals and food to help you get into the holiday spirit! 
Thou shalt carry on at least ONE holiday tradition – Ugly sweaters? Eating Chinese food on Christmas day? Binge watching Halloween movies? Eating your grandma's famous pumpkin pie recipe? Whatever your holiday traditions are, figure out which ones are feasible to do during your travels and try to participate in them wherever you are celebrating.
Thou shalt have a physical mailing address – Whether you are a long-term traveler or just away from home during the holidays, make sure you have a mailing address where friends and family can send you holiday cards and treats. There is nothing better than coming home from a trip to a pile of epic holiday cards from those you love (or epic care packages from siblings)!
Thou shalt take the day off – Do you work remotely? Are you a travel blogger? Are you traveling for work? Do yourself a favor and take a day off! During the holidays, just sit back and relax. Put your feet up, have a cookie (or two), and spend time with those you care about.
Thou shalt dress in ridiculous holiday gear – The holidays are the best time to let your freak flag fly. Dress in costume for Halloween, douse yourself in Mardi Gras beads, wear a Santa hat for Christmas, flaunt that ugly holiday sweater… The holidays are the best time to play dress-up, so get creative and have fun!
Thou shalt sing, dance, and be merry – Well, you should be doing this year-round, but during the holiday season, your dancing should be taken up a notch. Whether it's on the Inca Trail or in your hotel room in Berlin, let go a little and get your groove on to some fab holiday tunes!
Thou shalt take pictures of singing, dancing, and being merry – If you are traveling during the holidays, your friends and family back home are bound to miss you… and they are bound to be insanely jealous of wherever you are in the world. Snap some shots of yourself celebrating the holidays and post them on social media to share with your loved ones.
Thou shalt be grateful and give thanks – The holiday season is a great time to reflect and give thanks to all that you have in this world… okay, enough of me being cheesy! But seriously, take a moment wherever you are and be grateful for being healthy, being loved, and being an adventure seeker!
Now to you: What are your tips for celebrating the holidays even when you can't make it home? Share with us in the comments!
About Meg
Exhausted from traveling every week as a Business Management Consultant early in my career, I took a year off in 2012 to travel at my own pace. I am a high-energy girl that loves being active, eating food, drinking wine, and exploring the world with my partner-in-crime (and husband), Tony! I now reside in Portland, Oregon and continue to write about travel, food, wine, and the awesome adventures we have in the Pacific NW!