Ahhh Portland, OR… The land of beards, flannel, rain, and FOOD.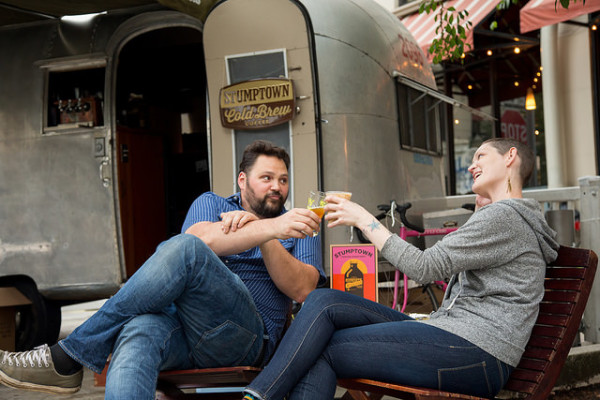 Photo Credit: Feast Portland
Immediately upon moving to Portland a little over a year ago, I knew this little city in the Northwest was pretty special. Everyone we met was eager to tell us about their favorite restaurants and places to grab a casual bite or drink… and to my surprise, everyone had an entirely different list of their "favorites."
Tony and I overzealously tried to visit all these recommended food spots in the city and quickly realized this wasn't sustainable to our wallets… or our waistlines. We decided to slow down and gradually experience all that the city has to offer.
Fast forward and we are now a year into our life here in Portland. And while we haven't even skimmed the 'culinary surface' that Portland is famous for, we have been fortunate to (slowly) eat some phenomenal food during our limited time here.
And what better way to kickoff our one-year anniversary in Portland than by attending Feast Portland this coming weekend!? For those of you out-of-towners, or Portlanders living under a rock, here is a brief synopsis on Feast:
"Feast Portland is more than a food and drink festival. It's a movement that showcases the energy, creativity and enthusiasm that's driving America's food revolution while celebrating two of the culinary world's most inspiring places: Portland and Oregon. From spirited one-of-a-kind large-scale events featuring trendsetting chefs from all over the country and the world, to intimate hands-on classes, collaborative dinners and panels, Feast offers some of the most compelling experiences and original programming in the modern food festival conversation."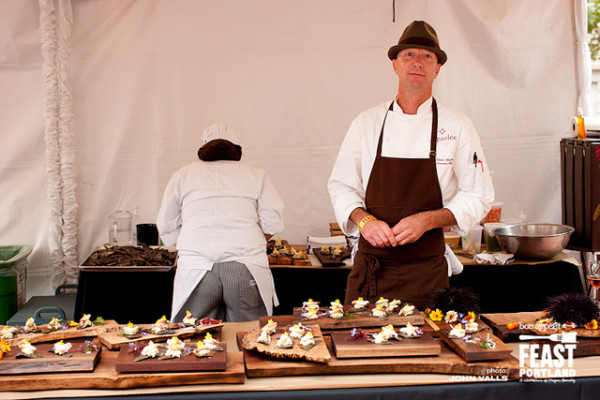 In anticipation for this NOM-worthy event – and as I'm left reflecting on our last year eating our way through the city – I have decided to come up with my own list of favorite places to eat in Portland. So, whether you are a local looking to try some new spots, or you are a tourist visiting Portland, be sure to bookmark this list and check out some of these great places… Many of these restaurants are even featured this weekend at Feast!
A Fat Kid's Dining Guide To Portland, OR
Tilt – Good ol' American food (think burgers and fries) that is bound to put you in a food coma afterwards. Their french fries or golf-ball sized tots are dangerous.
Porque No – Super casual Mexican joint that has fresh and simple tacos and bowls. Their margaritas also cannot be missed!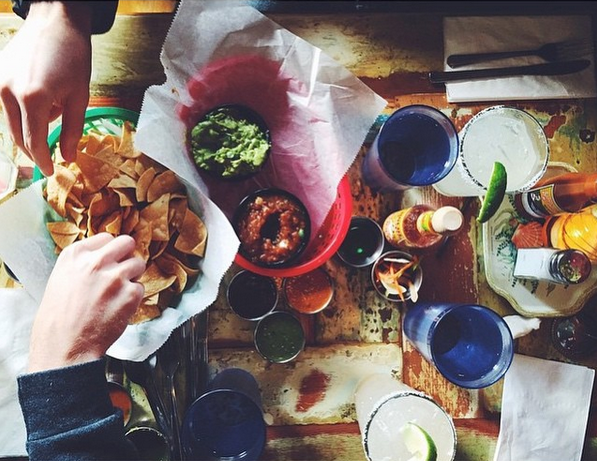 Bamboo Sushi – Great sushi is hard to come by in Portland, but this place has it. The Green Machine roll is my favorite (and it's vegetarian!).
Pine State Biscuits – Get ready for a massive food coma – Just order the Chatfield and it will all be worth it.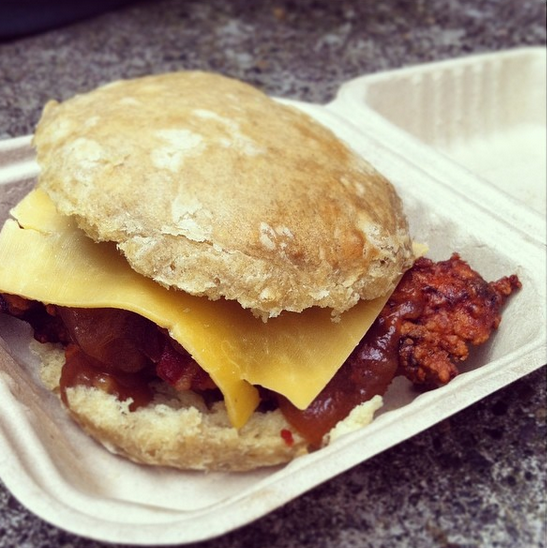 Lardo – The name says it all. Sinfully delicious sandwiches. Warning: The Korean Pork Shoulder induces foodgasms.
Luc Lac – Two words: Hipster Vietnamese. Any Pho bowl is a solid order.
Bollywood – Two words AGAIN: Hipster Indian. Their street food inspired cuisine is delicious, fresh, and comforting. This may be my favorite place in Portland – their Pork Vindaloo is the key to my heart.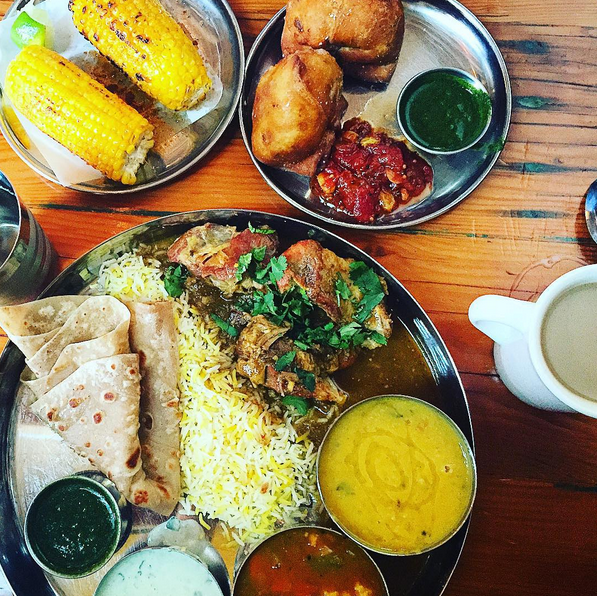 Whiskey Soda Lounge (and Pok Pok) – Incredible Thai food. But if I'm being honest, the chicken wings (and any drinking vinegar cocktail) are the selling point to this hip and casual restaurant.
Eb & Bean – A frozen yogurt shop with a healthy and gourmet twist. Their Salted Butter Caramel yogurt (topped with anything really) is just pure heaven… and I'm just going to keep telling myself, "it's healthy!"
Salt & Straw – This place is an institution in Portland and cannot be missed. Their VEGAN Coconut ice cream with Petunia's Salted Caramel Bars is actually my favorite.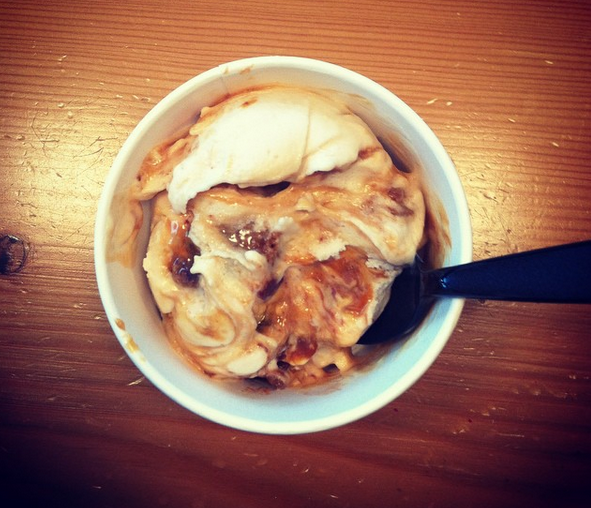 Cloud City – When I don't want Lavender & Blue Cheese ice cream (sorry Salt & Straw) Cloud City is my next go-to. Their Sea Salt Cookie Dough… 'nough said. Ruby Jewel is another spot in PDX for the classic ice cream flavors.
Olympic Provisions – Their cured meats shop/butcher and attached restaurant is a meat-lovers paradise. Go for brunch and order any kind of Benedict. You won't be disappointed.
Tasty & Alder – Another great brunch spot. Their Tasty Steak & Cheddar Eggs is ON POINT.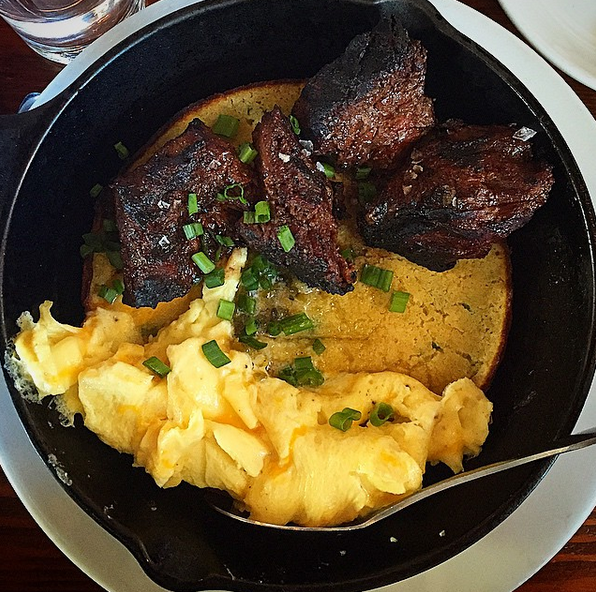 Pips Original Donuts – We actually haven't been here, but I added it to the list, as we have heard their made-to-order mini donuts and chai are AMAZE.
Nedd Ludd – AMAZING dinner. Whenever their is lamb on their menu, don't hesitate. Just order it. This place is a little on the pricey side (for Portland standards), but totally worth it.
Broder – We hear their brunch is amazing, but we did the $25 pre-fix tasting menu for dinner (at Broder Nord) with friends and loved it!
Happy eating everyone and I will be sure to keep y'all posted on my epic eating adventures at Feast!
About Meg
Exhausted from traveling every week as a Business Management Consultant early in my career, I took a year off in 2012 to travel at my own pace. I am a high-energy girl that loves being active, eating food, drinking wine, and exploring the world with my partner-in-crime (and husband), Tony! I now reside in Portland, Oregon and continue to write about travel, food, wine, and the awesome adventures we have in the Pacific NW!