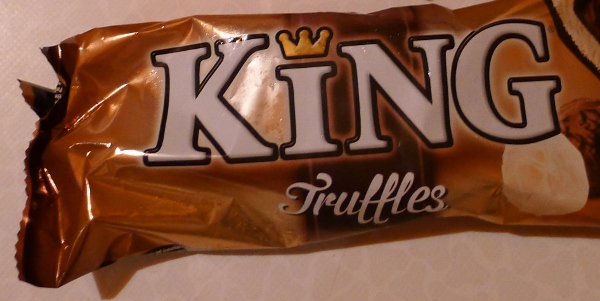 Every weekend we write about the single greatest thing we ate in the past week. With all of our travels, it is almost always easy to pick something unique and interesting.
But when we decided to spend a quiet month detoxing (from all of the delicious Umbrian meat, cheese, and wine) on the coast of Croatia, I was worried that we would not be able to find that one spectacular food item to share.
I was wrong. Terribly wrong.
No matter how healthy our meals were in Croatia, we would always finish the night with a little slice of dark chocolate and a tiny glass of red wine.
Gotta get me those anti-oxidants!
But after two weeks of detoxing, we needed a truly delicious and indulgent after-dinner treat.
And Drasnice, a tiny town about one hour south of Split with only 200 locals, delivered in a big way.
Who would have thought that our favorite ice cream bar of all time would be found in Croatia?
Sometimes, you just need the simple stuff. Am I right?
Going back to my rule that everything tastes better by the beach, this ice cream bar was other-worldly and made us both re-think our addiction to Ben & Jerry's.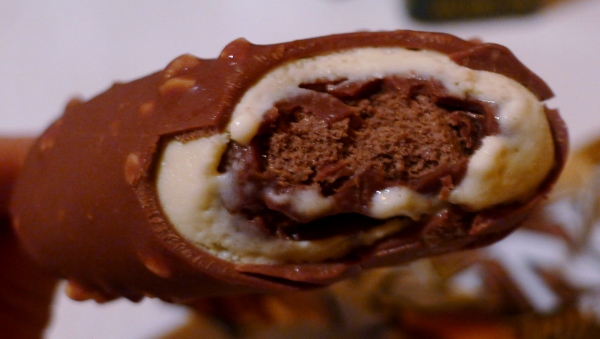 The King Truffles ice cream bar has a fudgy center, surrounded by a thin layer of chocolate ice cream, surrounded by a thick layer of vanilla ice cream, and all of that coated with a hard chocolate and almond shell.
Try to top that… I challenge you!
Even though this hedonistic delight beckoned us after every dinner, we stayed strong and limited ourselves to 2-3 times per week. We're not total pigs…
So what can you learn from this?
We love our chocolate.
We seriously, like no really we do, love our chocolate.
You never know what you will find in your travels, but always be open to a surprise.
It is slightly sick that I will be dreaming about this Croatian ice cream bar years from now, but I don't care.
It really was that good. You'll just have to trust me, unless you're headed to Croatia anytime soon to test it yourself!
Your turn: Have you ever eaten a local junk food item to be surprised by how much you loved it? What was it and where?