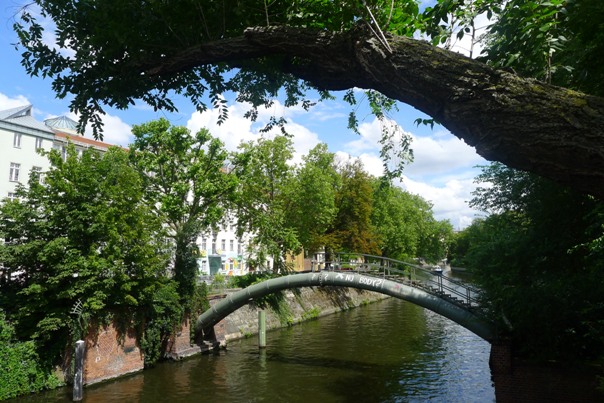 Tony and I traveled to Berlin simply to visit a couple of our close friends that are spending the summer here.  We had very little knowledge and expectations of the city prior to arriving.  What we discovered is that Berlin is one giant melting pot… In it's history, neighborhoods, culture, and food. If you are interested in planning a trip to Germany and decide to stay in a hotel in Berlin, Venere lets visitors find cheap deals all year around.
When talking with locals, they often comment on how everyone living in the city is a "New Berliner" and that you barely run into any "Old Berliners".
Dynamic immigration and asylum politics in West Berlin in the 1960's set off waves of immigration into the city.  The fall of the Berlin Wall in 1989 only added to Berlin's international popularity. Today, Berlin is a constantly changing global metropolis that is home to a large population of international inhabitants.
To further demonstrate Berlin's incredibly diverse environment, I will put it all into context through our love of food!
In every city we have visited on our RTW trip, the local restaurants have primarily favored their country's cuisine.  In Istanbul, it was Turkish food nonstop.  In Italy, I ate pastas and pizzas as if I were on an all-carb diet… While I can't complain, sometimes this lack of variety got a little old.
Furthermore, on all the other food tours we have been on around the world, we have focused on that particular country's gastronomy.  However, during the food tour of the Kreuzberg neighborhood in Berlin with the company Eat-The-World, we NEVER even ate German food!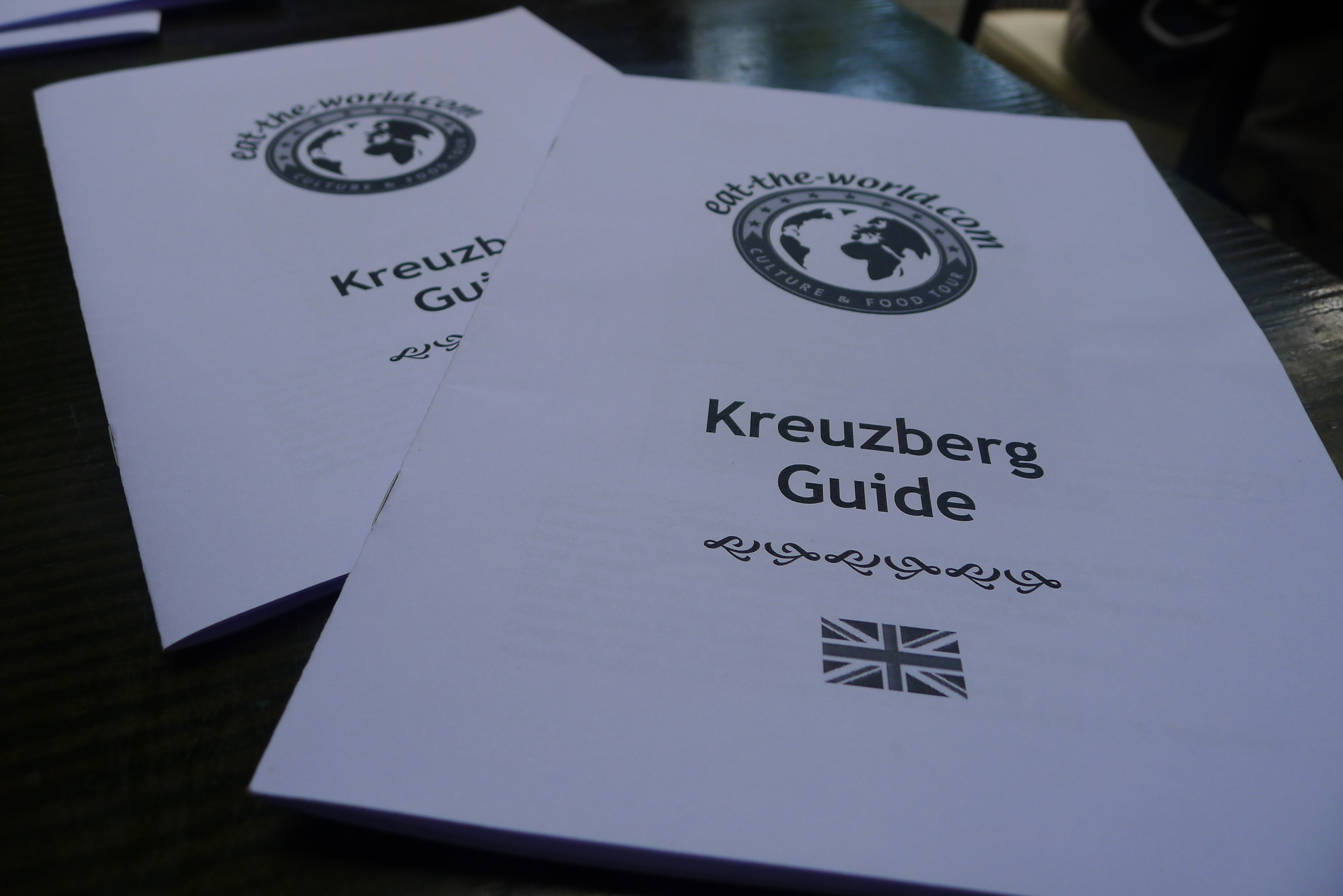 On our tour, we learned about the social divides, the international influence, and the history that has surrounded this unique neighborhood since its formation in the 1920's. All of this while sampling delicacies ranging from Turkish food, Italian food, organic health food, and even Indian food.
More often than not, if you go to an Indian place in… say Italy, odds are that the food is going to be sub-par.  But here in Berlin, almost every international cuisine is heavily represented, and since so many foreigners have flocked to Berlin, the international food scene is DELICIOUS!
Who would have guessed that Tony and I would find the best doner kebabs of our entire journey in Germany?
Random tidbit: Berlin is home to the largest Turkish community outside of Turkey!
Who would have guessed that our most mouth-watering slice of veggie pizza was not consumed during our trip in Italy, but Berlin instead?!
The whole tour took us by surprise.  What we thought would be a day of bouncing around from restaurant to restaurant turned out to be a day where we also learned a great deal about the history of Berlin and Kreuzeburg.  It was the perfect balance of culinary delights and cultural highlights… Like how I just rhymed that?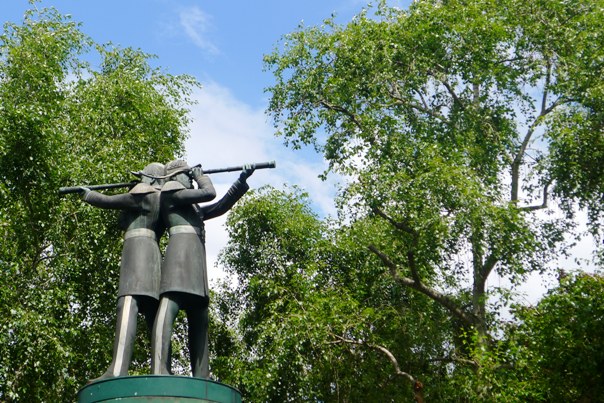 Berlin is an underrated food mecca and Eat-The-World is a wonderful food tour company for those with both curious minds and curious bellies!
Your Turn:  What city has taken you by surprise, either in their food scene or in general? Please share below in the comments section!
Many thanks to Eat-the-World for sponsoring our food tour.  All opinions, as always, are our own.
About Meg
Exhausted from traveling every week as a Business Management Consultant early in my career, I took a year off in 2012 to travel at my own pace. I am a high-energy girl that loves being active, eating food, drinking wine, and exploring the world with my partner-in-crime (and husband), Tony! I now reside in Portland, Oregon and continue to write about travel, food, wine, and the awesome adventures we have in the Pacific NW!