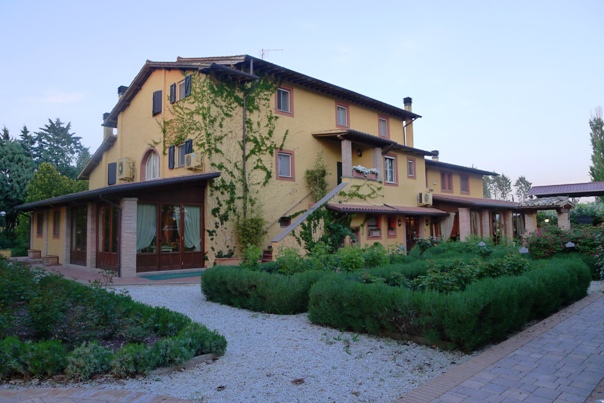 After a whirlwind week of networking, partying, and eating at the Travel Bloggers Unite conference in Umbria, Tony and I were in desperate need of rest and relaxation.  Luckily, our new friends, Giordano (In-house Press Office Manager at Assisi Wellness) and Laura, invited us (along with Ted and Bethany from TwoOregonians) for a lovely night out at the tranquil  Resort & Spa Le Dimore di San Crispino.
San Crispino is the premier destination in Assisi for personal wellness.  It is here where you can escape the daily grind and rejuvenate your body and mind through personalized massage, skin care treatments, stress management techniques, as well as medical and fitness programs.  For those who are extra need of serenity, the resort also has charming villas for its guests situated in the countryside of Tordandrea di Assisi.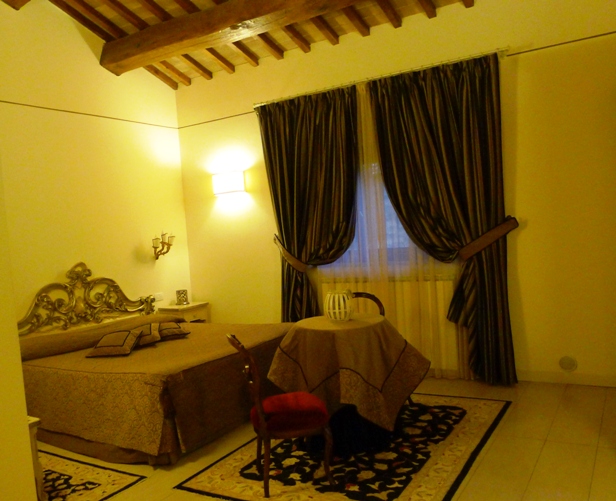 Upon arriving at San Crispino, we were shown around the dazzling property by Giordano (Laura could not attend unfortunately!) where we got to see their beautiful villas, their pool with a stunning backdrop, and their main spa center.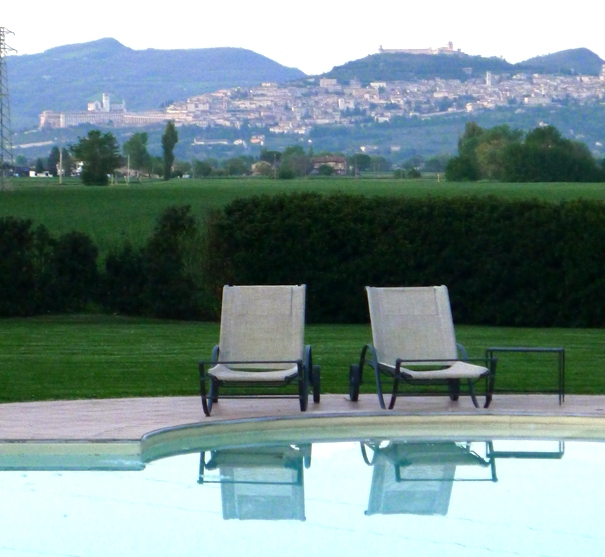 During the tour, I kept picturing myself getting utterly pampered and living the life of luxury at San Crispino… I can only image how relaxed and balanced one must feel after just a weekend at this wonderful property!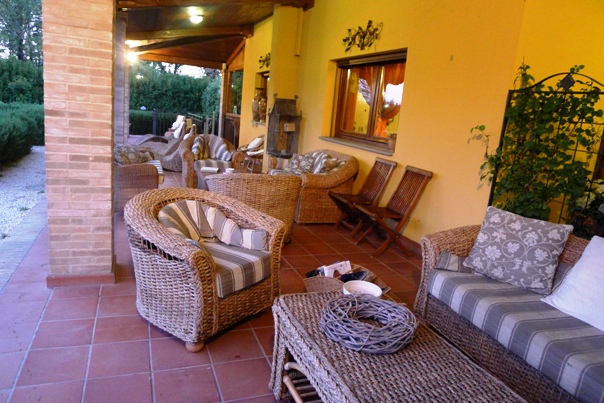 After a tour of the estate, Giordano invited us to San Crispino's Ristorante Rubicondo, which serves up traditional and local ("zero kilometer") Umbrian dishes.
Throughout the wonderful dinner, we feasted on homemade bread, foccacia, and olive oil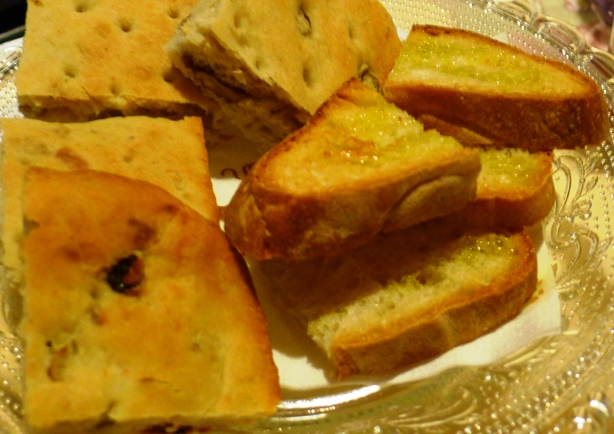 Wonderful pâtés (perfect for bread dipping!)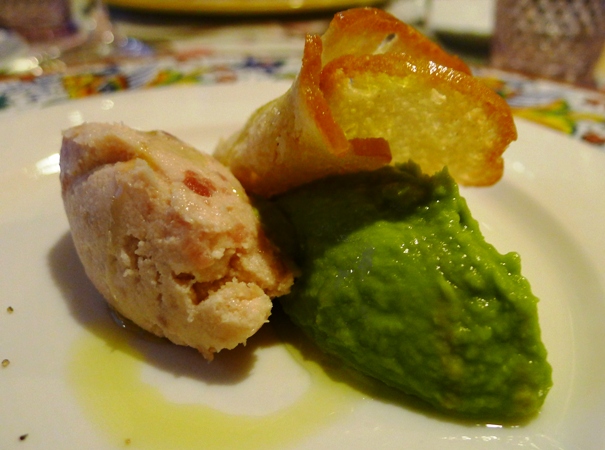 'Parmigiano' egg on cream of Zucchini and Truffle soup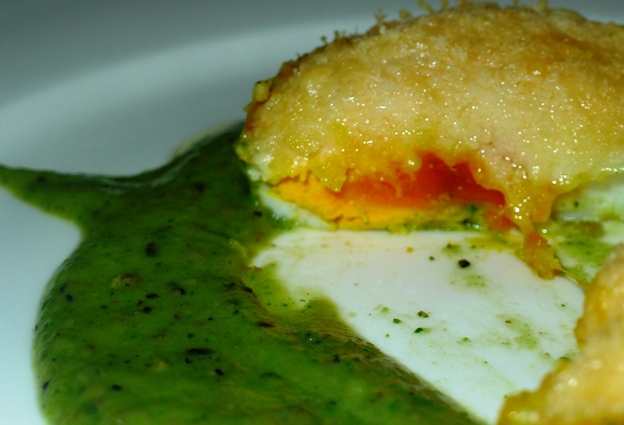 Handmade 'Strangozzi' pasta with wood's Asparagus and fresh Tomatoes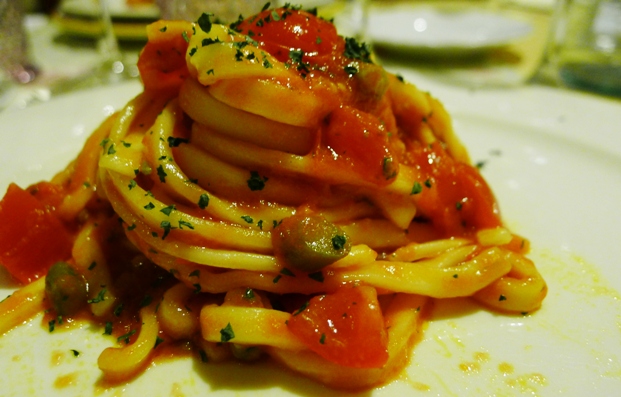 Pork fillet with mashed 'Renette' apples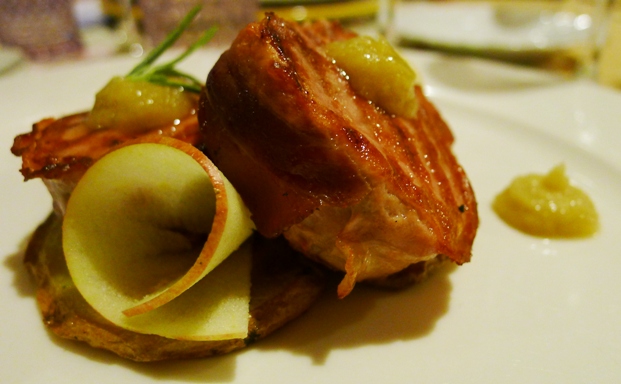 And last but not least, English custard pie with Strawberries.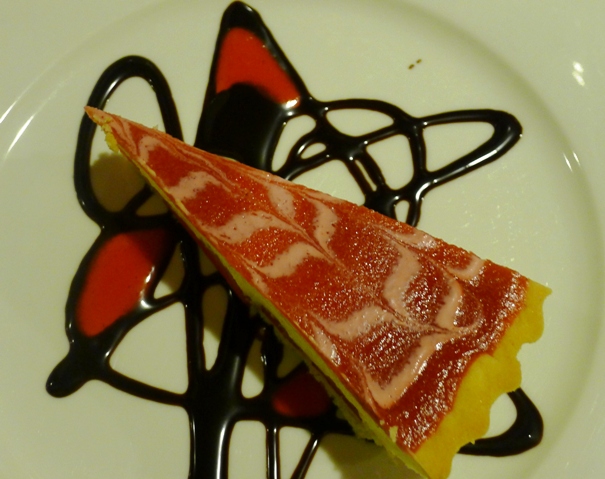 After eating phenomenal Umbrian dishes for the past week, I thought it would be impossible to "wow" my tastebuds anymore, but this meal was OUTSTANDING.
My favorite dish was the 'Parmigiano' egg on cream of Zucchini and Truffle soup, which was like nothing I have ever tasted before… it was delicately fried to perfection, had a variety of textures combined in the mix, and it had TRUFFLES in it!!!!  And I am normally a chocolate girl, but the strawberry custard pie was the perfect pallet cleanser to the legendary meal!
After the dinner (accompanied by fabulous wines) at Ristorante Rubicondo, I was in a state of total relaxation.  The company was great, the ambiance was soothing, and my belly was full.  The only thing that was missing was a villa at San Crispino to walk back and crash in!
If you are ever in Asssisi, do not miss the opportunity to visit the marvelous Resort & Spa Le Dimore di San Crispino.  And I highly recommend staying for a weekend (or if you're lucky, a week!) to take in the entire experience… I wish I had!
LandingStanding is focused on sharing our adventures as a couple on the road, but also on providing you with helpful advice so that you can hopefully join us. We partnered with Assisi Wellness to learn more about the travel destinations and options in Umbria, Italy.  In return for a sponsored dinner, Assisi Wellness asked us to write an unbiased review of our experience at San Crispino. As always, all opinions are our own and we would tell you if we hated it. But we didn't. It rocked.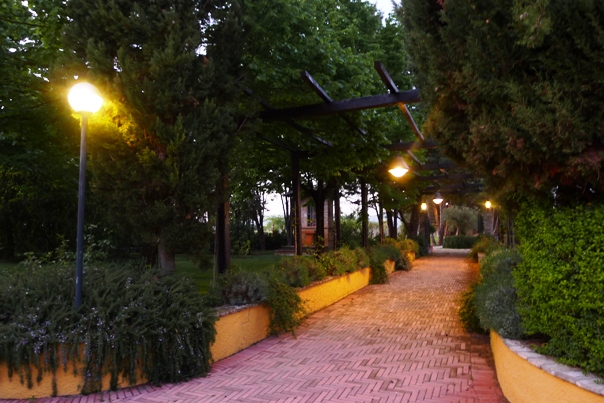 About Meg
Exhausted from traveling every week as a Business Management Consultant early in my career, I took a year off in 2012 to travel at my own pace. I am a high-energy girl that loves being active, eating food, drinking wine, and exploring the world with my partner-in-crime (and husband), Tony! I now reside in Portland, Oregon and continue to write about travel, food, wine, and the awesome adventures we have in the Pacific NW!