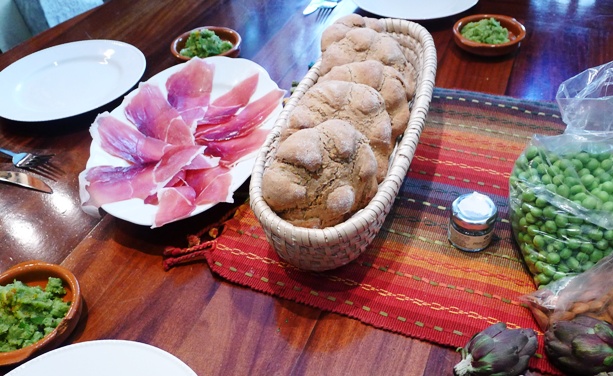 You know a meal is pretty freakin' fantastic when it is one you seriously want to eat every single day for the rest of your life. It is one that you know you would never get sick of, because it is THAT good.
I found that meal this week.
Tony and I were on a sponsored cooking class (more detailed article to follow) in Trogir, Croatia with the company Ciciliani and the fabulous chef, Tatjana. She worked with us to whip up a sandwich of homemade sweet potato sage bread, garlic fava bean pâté, goat cheese, and prosciutto drizzled with olive oil and Croatian herbs.
Divine.
The bread was warm and fresh out of the oven.  With the addition of sweet potato and nuts in the mix, the bread was hearty, yet airy.
The fava bean pâté burst with flavor of olive oil and toasted garlic.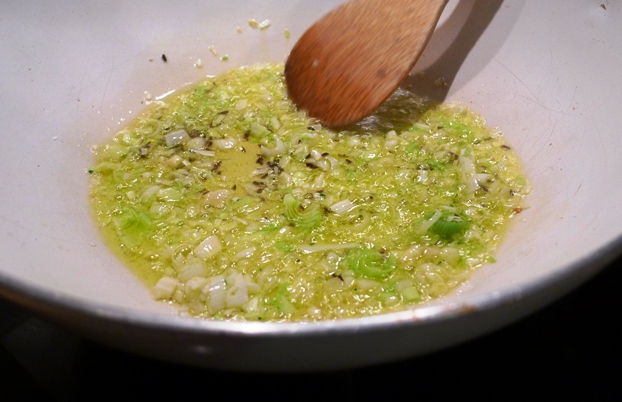 The "all purpose" Croatian herb blend we made included crushed fennel seed, sea salt, sage, thyme, bay leaves, parsley, lemon zest, and rosemary… Seriously the best combination of herbs EVER!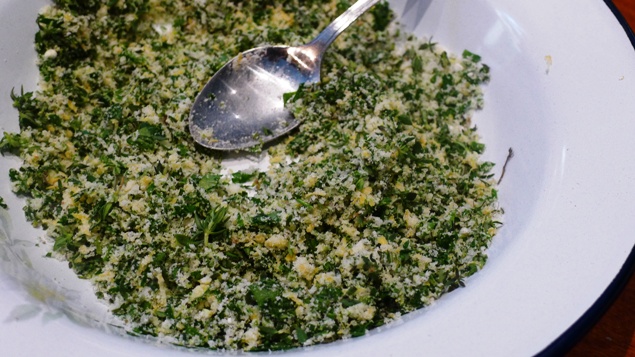 And of course the prosciutto and goat cheese (two of my favorite food things) were excellent sandwich toppers.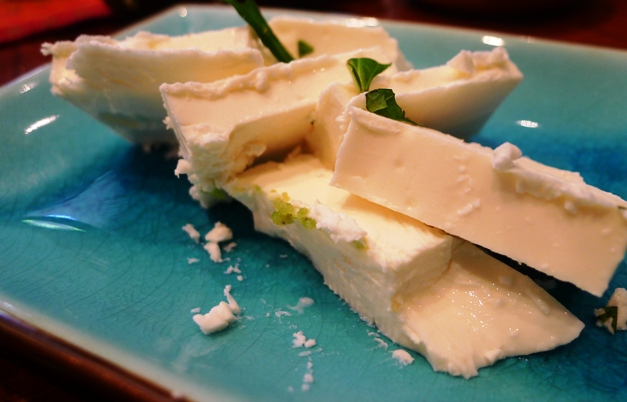 This sandwich was succulent to the very last bite, but what made it out-of-this-world was making it completely from scratch using the freshest of local ingredients.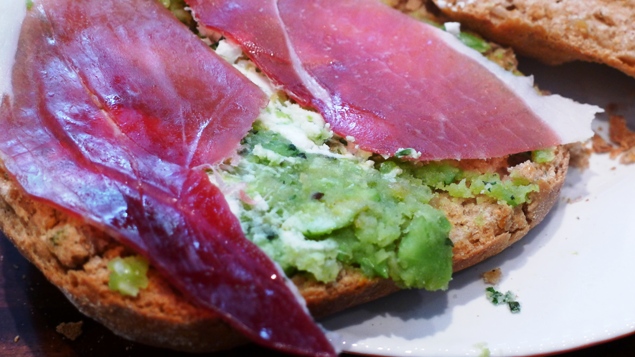 When you put love into making your food, it shows in the final product.
I wish I could eat this sandwich everyday, but for now, I can only hold onto that special feeling I had for those 10 blissful minutes of eating my creation… and that special feeling was one heck of a Foodgasm!
About Meg
Exhausted from traveling every week as a Business Management Consultant early in my career, I took a year off in 2012 to travel at my own pace. I am a high-energy girl that loves being active, eating food, drinking wine, and exploring the world with my partner-in-crime (and husband), Tony! I now reside in Portland, Oregon and continue to write about travel, food, wine, and the awesome adventures we have in the Pacific NW!