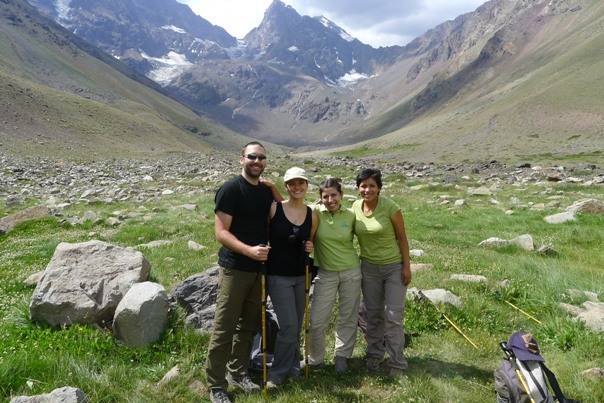 Prior to arriving in Santiago, I did some basic research on the city and thought it was incredibly cool that the city is flanked by the Andes mountain range.  I looked at the stunning pictures of Santiago online and my mind was racing with all of the great photo ops I would have available to me once arriving in Chile.
What I didn't realize was that the objects (in the photos) are closer than they appear…
Once we realized that the Andes were a mere 1.5 hours by car from Santiago, Tony and I immediately hopped on the opportunity to visit the mountain range.  Through our research, we found AndoAndes, which is a sustainable tourism company focusing on the natural preservation and awareness of the national parks, reserves, glaciers, waterfalls, and volcanoes in Chile.
Once we saw that they had excellent reviews on TripAdvisor… we were in!
We made a reservation with AndoAndes for their full-day trek of the El Morado Natural Monument and the San Francisco Glacier.  This tour includes transportation, entrance tickets to the park, a bilingual tour guide, water, snacks, and an organic picnic lunch.  After researching this environmentally responsible company online, we had high expectations going into the day.
Nevertheless, AndoAndes far exceeded our expectations.
We had a scheduled pickup for 7:15AM at our hostel and the van chauffeuring us around for the day showed up promptly at 7:10… no Latin time for these guys!
Out of the van popped our two perky travel guides, Liliana (the co-owner of AndoAndes) and Jocelyn.  Right off the bat, they were warm, friendly, and enthusiastic about the day ahead.
After picking up the other three hikers at their respective hotels (small tour groups is the way to go!), we headed for the El Morado Natural Monument.  The drive was approximately two hours but it flew by, as one hour was spent driving on a picturesque dirt road through the Andes.
During this time, Liliana and Jocelyn also gave us a full background of the Andean history, culture, and environment.
We arrived in the Baños Morales mountain village (in the El Cajón del Maipo mountains), which would be the start of our journey.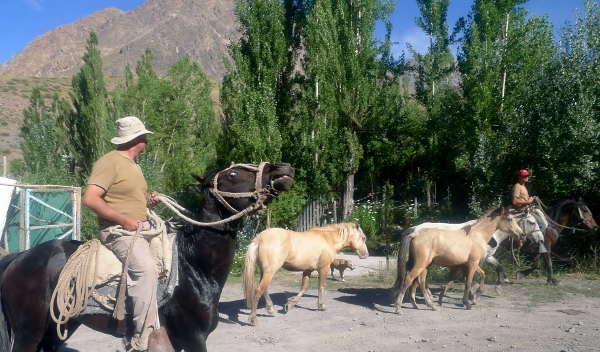 Here, our guides prepared an organic breakfast to fuel our bodies before the hike.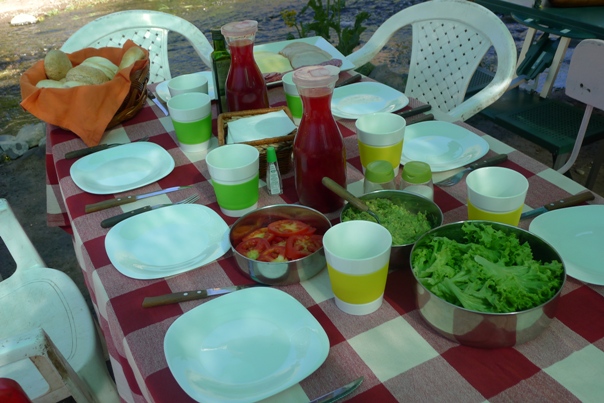 It was a tasty, healthy meal of assorted meats, cheese, bread, fruits, vegetables, and pressed coffee.  What I loved the most about the meal though was their fresh raspberry juice… I am not typically a juice fan, but WOW so good!  Being the responsible eco-travelers that we are, we took the leftovers from breakfast and each made sandwiches and packed lunches for the hike ahead.
Delish!
From the beginning of our hike, I knew it was going to be a great day.  Our ultimate end point of the hike was the San Francisco Glacier but from the start, the entire trek to the glacier was sandwiched between beautiful mountains and volcanoes.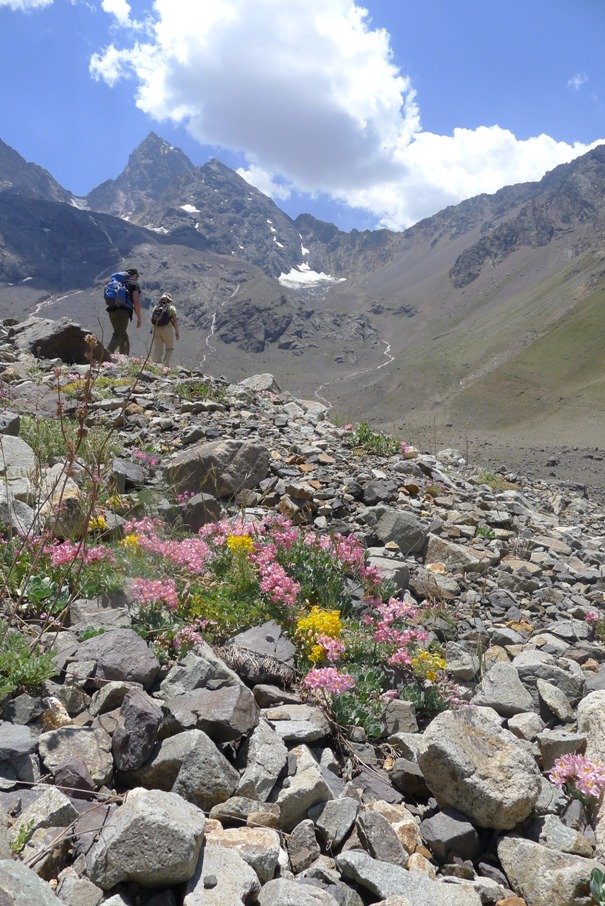 We even got to experience a volcano tremor and it was really cool (although kind of scary) to feel the ground shake and see truck-sized boulders tumble down the volcano… Definitely a first for us!
It took roughly three hours to hike up to the glacier, but the often difficult uphill hike seemed to breeze by as Liliana and Jocelyn educated the five of us on the rich fauna and diverse flora of the Andes.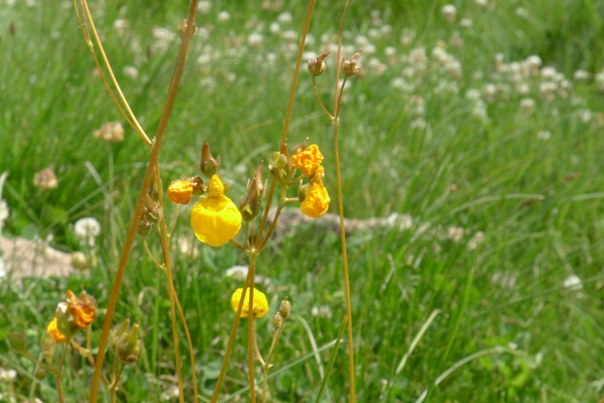 It was truly amazing to see how passionate the two guides were about the Chilean wilderness and the preservation of the Andean ecosystems.  It was impossible not to be inspired.
Unlike the United States, there is no real emphasis on "going green" in Chile.  There are no recycling programs, the government doesn't support the national parks, and there is no real knowledge of environmental sustainability amongst the locals.  Liliana and Jocelyn are two people trying to make a change and create a positive movement towards ecological awareness in Chile and South America.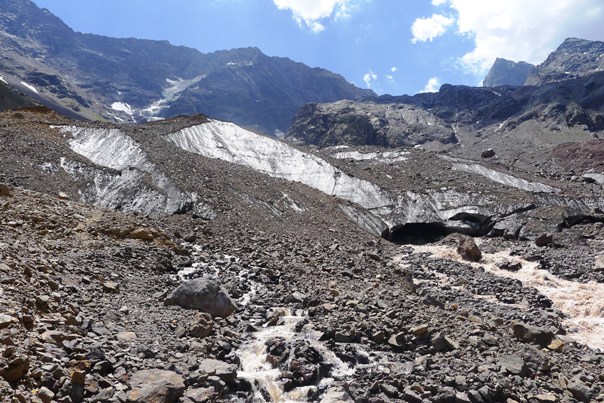 We finally arrived at the Glacier and to reward us for our hard work, Liliana and Jocelyn whipped out beer from their daypacks for the group to enjoy.  Frist off, both of these girls are pint sized, so I am not quite sure how they handled carrying a pack of beer on their backs up a mountain, but they handled it like champs…
And we were all grateful!
After giving thanks and toasting to good-ole Mother Nature, we enjoyed our beers with spectacular views… It was the best bar I have ever been to!
The rest of the day was spent eating our picnic lunch at the Morales Glacier Pond and hiking back down the mountain.
Once we arrived back to our van, we were exhausted… Luckily, Liliana came equipped with revitalizing trail mix and rich dark chocolate bars – Of course I was ecstatic!
Tony and I arrived back to our hostel at 8PM that night covered in dirt, worn out, and dazed… But it was the best day of our RTW trip yet.
Trekking with AndoAndes was an incredibly enriching adventure and the service and dedication of Liliana and Jocelyn was amazing.  I appreciate  everything they did to make our hike of the El Morado Natural Monument and the San Francisco Glacier a memorable one and I would recommend AndoAndes to anyone looking to learn (and see) a little more about what the Chilean wilderness has to offer!
For more pictures of our trekking adventure with AndoAndes, please visit our LandingStanding Facebook album!
Disclosure: Tony and I were guests of AndoAndes for this adventure and thus did not pay for our tour. As always, our opinions are our own and unbiased. If we hate it… you will know.
About Meg
Exhausted from traveling every week as a Business Management Consultant early in my career, I took a year off in 2012 to travel at my own pace. I am a high-energy girl that loves being active, eating food, drinking wine, and exploring the world with my partner-in-crime (and husband), Tony! I now reside in Portland, Oregon and continue to write about travel, food, wine, and the awesome adventures we have in the Pacific NW!