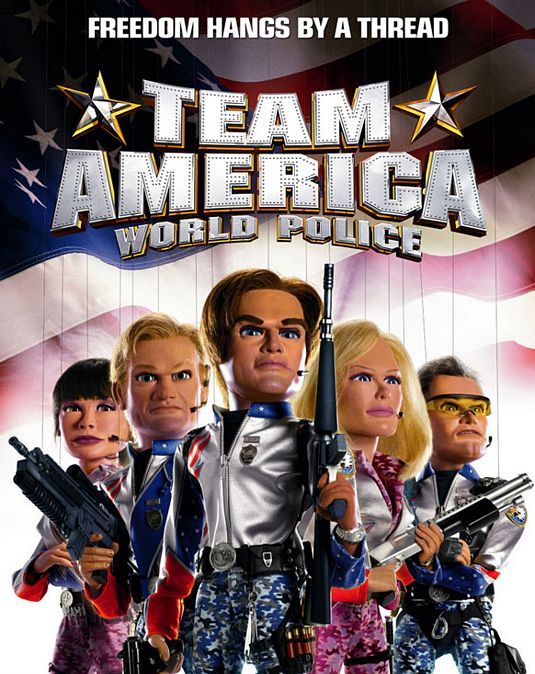 Tony and I have been travelling for roughly 3 months now in South America and have tried every local cuisine from Machas in Chile, Afajores in Argentina, Trucha in Bolivia, and (most daringly) Guinea pig in Peru.  After eating like true locals for several months (and both coming down with food poisoning at one point or another), we figured it was time for us to have… AN AMERICAN DAY!
American Day, quite simply put, is a judgment-free day where us Expats can do (and eat) anything that makes us feel closer to home.  It's completely natural to get homesick every now and then… And it's important to nurture that sickness when it crops up.
Our desire to have an American Day came about while Tony and I were in Cusco, Peru.  It creaped up on us one morning in our hostel when we were faced (yet again) with a breakfast spread of stale bread, butter, jam, and instant coffee.  Yum. Upon entering the hostel kitchen, both Tony and I gave each other the "I want to have sex with bacon" eyes… Don't lie, you know what they look like.
Knowing that we would have to venture to the ever-so-popular gringo bar, Jack's Café, to get our bacon, we decided to swallow our shame and make an entire day out of our American cravings.
Without further ado, here is how our patriotic day unfolded:
Breakfast: As previously mentioned, we knew the place to be in Cusco for bacon was Jack's Café. To provide the perfect vessel for my bacon, I decided to go with the classic American breakfast sandwich… fried egg, bacon, and cheddar cheese all mashed between two slices of toast with ketchup on the side for endless dipping.  The only thing that could have made it better would have been if there was a bagel involved.  But beggars can't be choosers, now can they?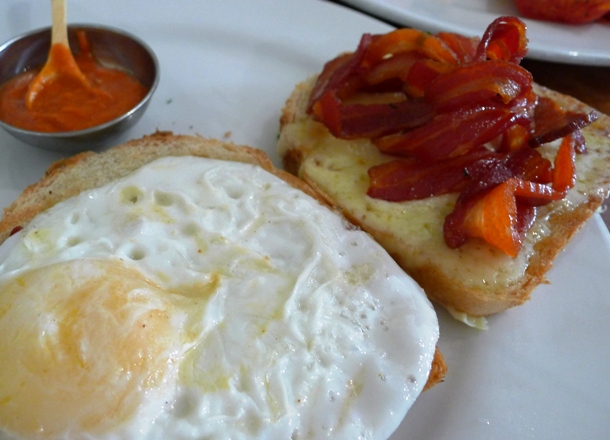 Tony, however, ordered none other than "The Gordo".  Yup, that was the actual name of the breakfast plate.  Talk about a fat kids delight… Scrambled egg, sausage, home fries, refried beans, toast.  Boom.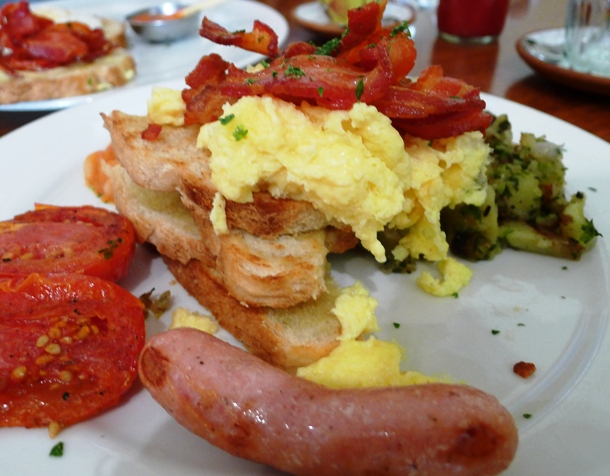 Overall an amazing breakfast was had. The stale bread at our hostel became a distant memory at Jack's Café!
Lunch: After digesting our epic breakfast, it was time to get creative for our next American meal.  Luckily, the local grocery store didn't make this task too difficult for us.
Ladies and gentleman, the grocery store in Cusco sold KRAFT MAC AND CHEESE.
Talk about a childhood pastime.  I used to shamelessly eat these cheesy noodles by the box, alongside sliced hot dog and a pile of ketchup…The quintessential meal of champions.
There were no hot dogs to be had, but Tony and I attempted to scarf down two of these boxes… Maybe this was a little ambitious because we now have leftovers of this balanced meal in our hostel fridge.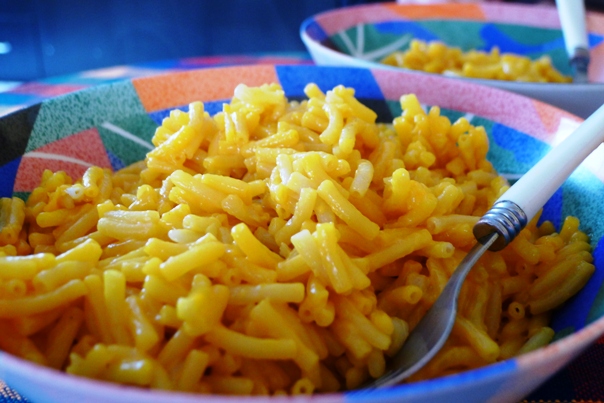 Dinner:  Yes, we were still hungry for dinner.  Shocking, but this is Tony and I we are talking about after all. So, on we go to Paddy's Irish Pub in Cusco for their version of traditional pub food.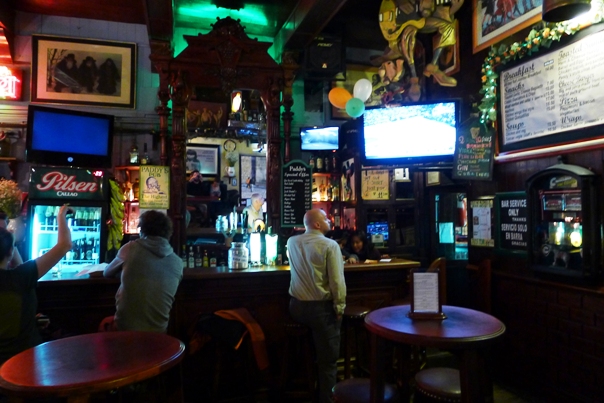 It was here that we gorged ourselves with a plate of nachos… This may be more of a Mexican dish than your classic American dish, but what gringo doesn't love a good plate of bar nachos?! No friend of mine that's for sure.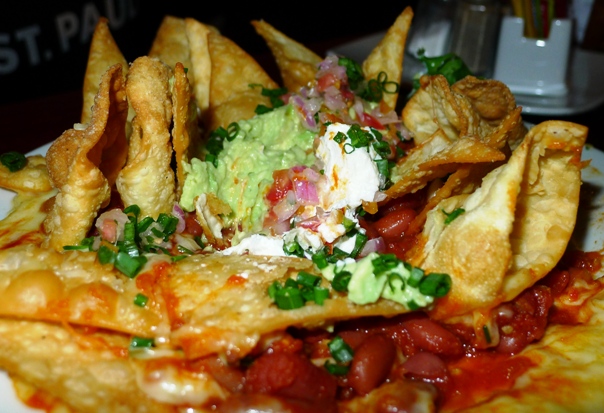 After the nachos, we decided to feast on Peru's version of the Philly Cheesesteak.  Pretty close to the American version, this delicious toasted sammy came with steak tips, fried onion, cheese, and creamy mustard sauce.  Oh and, of course, a side of French fries. WOWzers this was good!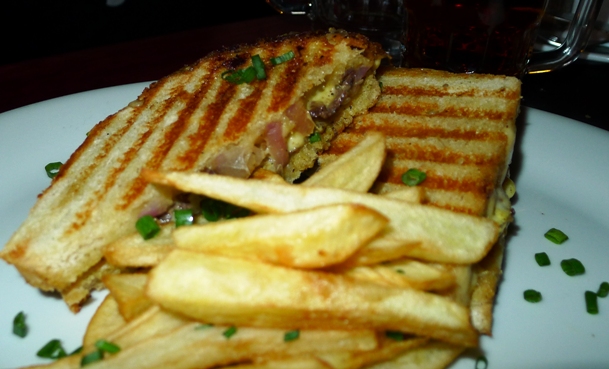 Now, you would think I would be stuffed at this point, but who could forget my little side tummy dedicated to all things dessert?  Once I saw bread pudding on the menu I was sold.  Bread pudding soufflé, warm custard, baked apples… Life doesn't get any better (or more American) than this.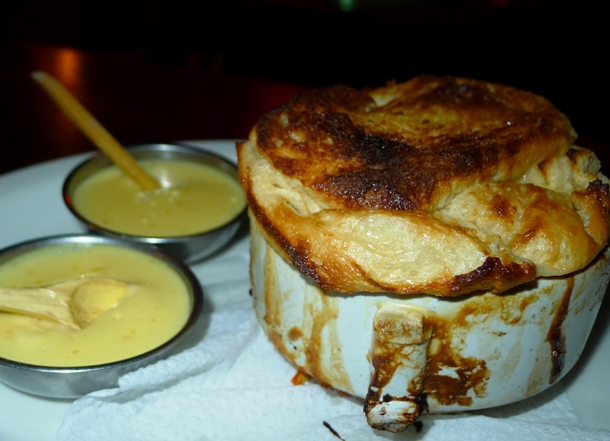 After dessert, Tony and I left Paddy's stuffed, yet oh-so-satisfied.
Now, don't get us wrong.  We have tasted some fabulous meals during our travels in South America and eat like kings on most days… But our American Day satisfied a desire deep down inside of us that couldn't be tamed with an empanada.  Yes, it was gluttonous… but it was also glorious and much needed.
And after all was said and done, we arrived back to our hostel from Paddy's and plopped our full bellies down in front of our TV to watch countless re-runs of Grey's Anatomy…
What can I say?  Go big (or go home) is how we do it in America!
About Meg
Exhausted from traveling every week as a Business Management Consultant early in my career, I took a year off in 2012 to travel at my own pace. I am a high-energy girl that loves being active, eating food, drinking wine, and exploring the world with my partner-in-crime (and husband), Tony! I now reside in Portland, Oregon and continue to write about travel, food, wine, and the awesome adventures we have in the Pacific NW!