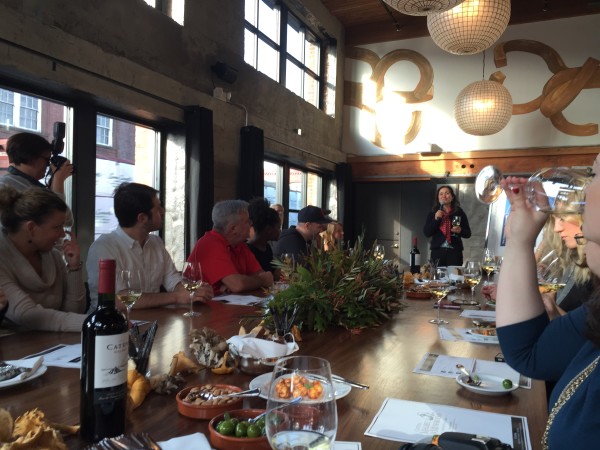 With January behind us, we are well into the swing of 2016. Tony and I aren't big advocates of the whole 'new years resolutions' thing, but we did want to have ONE goal to strive for in the new year…
No, it's not exercising more.
No, it's not daily meditation.
No, it's not eating less…
In fact, our 2016 resolution is to EAT MORE.
To clarify, the real goal is for us to get out and explore more of the famous restaurants that make Portland such an incredible food destination.
See, in 2015 Tony and I made a vow that we would cook meals at home more and only dine out when it was for social reasons, like going out with friends… I know, silly.
And the problem was, when we did go out with friends we only dined at uber casual places.
Don't get me wrong – Portland has some phenomenal budget-friendly foodie spots! But setting these restrictions on our tummies resulted in us missing out on some of Portland's gems: Le Pigeon, Ox, Eva Genes, and Langbaan to name a few.
So what inspired this 2016 resolution of ours?
Back in November, the wonderful Little Green Pickle team invited us to attend an incredible charity event at Plaza del Toro in Portland: Cook-off for a Cause. This event was hosted collaboration with fourth generation Argentine vintner, physician and author, Dr. Laura Catena and some of Portland's most innovative chefs to present a Iron Chef-style mushroom and wine cook-off, inspired by Catena Malbec.
Participating chefs included Chef Carrie Merrill of the John Gorham Restaurants, Chef Chris Carriker of Bluehour, and Chef Dustin Koerner of Andina.  Guests and a panel of judges, including Dr. Laura Catena, had the opportunity to vote on their favorite dish and wine pairing. All three participating chefs then received a donation in the name of a charity of their choice.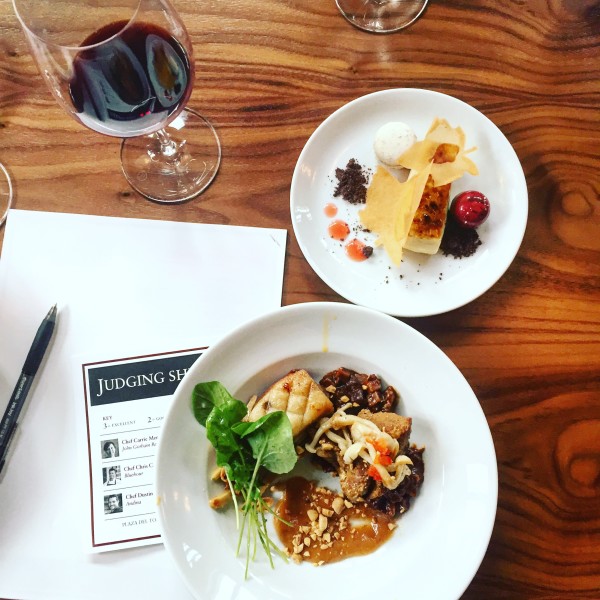 Yeah, it was as awesome as it sounds.
To top things off, it was hosted on a Wednesday afternoon… rough way to spend humpday, huh? Needless to say, I did not go back into the office after the event!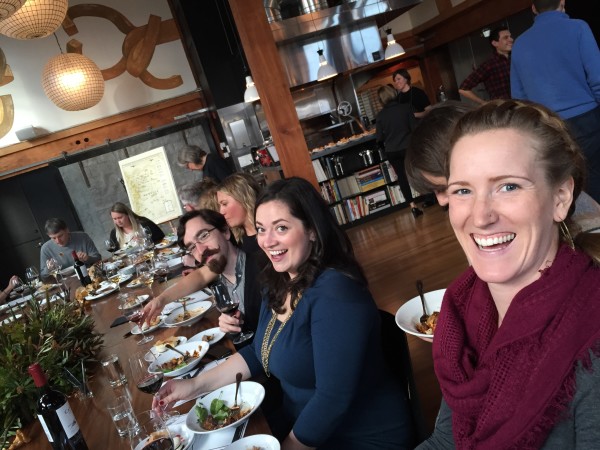 But it was through this event that we realized HOW much we were missing out on in Portland. Carrie, John, and Chris brought their A-Game to this event!
In addition to our longing for fine Portland dining, we also got a longing for travel. As Dr. Catena spoke about her passion for Argentina and wine making during the Cook-off for a Cause, I couldn't help but reminisce about our 2012 trip to Mendoza, Argentina, when Tony and I spent a blissful weekend biking and tasting our way through the beautiful wine country.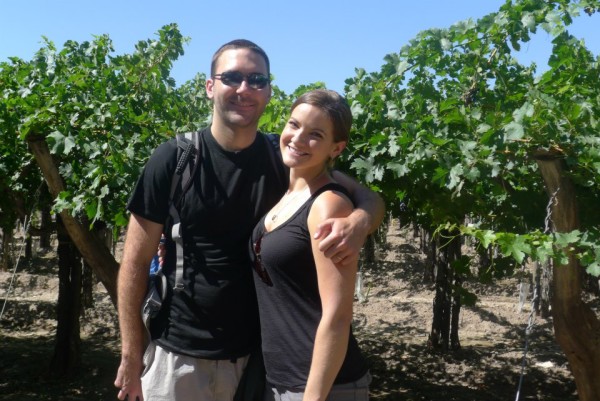 Immediately following Cook-off for a Cause, I tracked Laura down to see if she would share more of her stories of wine making in Mendoza with me. To my delight, she graciously took me up on the offer!
I hope you enjoy her story below, along with some tips on her favorite wines, food, and places to eat in Portland:
What motivated you to take the reins of the family business and become a fourth generation vintner?
Nobody knew Argentine wine outside of Argentina in the 1990s. I knew that our wines were special and I wanted the world to know about them, especially our Malbec.
Today what moves me is standing in the vineyard, looking at the birds, insects, vines, snow-capped mountains, rocks and thinking that I am continuing a family tradition that started over 100 years ago – That I am making a beverage, wine, that has been a part of human life for over 2,000 years.
You have traveled the world to lecture about Argentine wine. How do Argentine wines differentiate themselves from other wines across the globe?
There is great diversity in Argentine wine, depending on the region and variety.
We make age-worthy Cabernet Sauvignon and Malbec, but also fruity reds like Bonarda, Syrah, and Malbec from Eastern Mendoza. We also make some incredible Chardonnays at high altitude and our beautiful Torrontes white wine that is so aromatic and tasty.
The characteristic that runs across the reds is a certain smoothness that I attribute to the long growing season at high altitude. Argentine wines are very rich and meaty, but also smooth – I think that's why so many people around the world like them.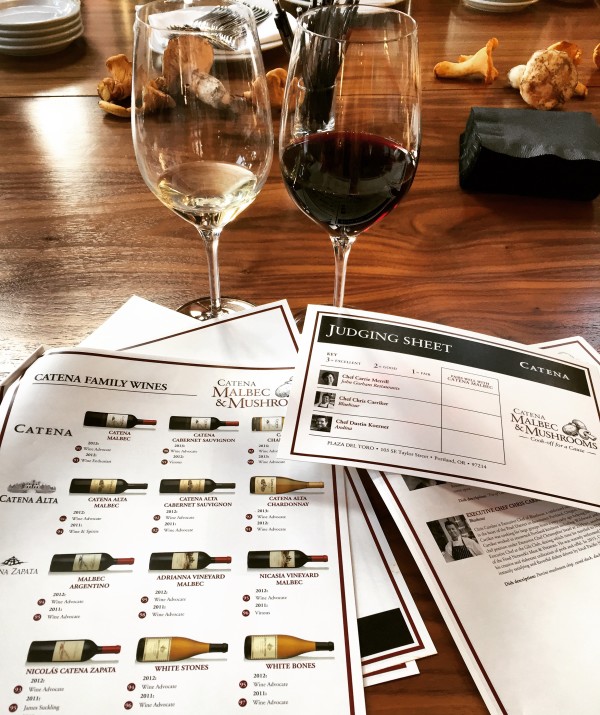 How does your education in science and as a physician reflect in your work? As a fun bonus, give us your quick speech on why we should all be drinking wine!
Wine in moderation has incredible benefits for health – a 30% reduction in heart attacks, stroke, dementia and it even helps in sugar levels control in diabetics. The relaxation and euphoria effects are also substantial. But if you drink too much, which is more than 2 glasses per day or if you binge drink, all the benefits go away and there are many health negatives.
That's the key, moderation.
How does Malbec change in flavor from warmer valleys in Mendoza to the cooler Andean foothills, where the Catena Vineyards reside?
The warmer region Malbecs are more jammy, and the cooler climate Malbecs have higher acidity and are more floral.
If you were to recommend a perfect dish to pair with Catena Malbec, what would it be?
A Mushroom Risotto or a Rib-Eye Steak.
What are your top three countries to explore wine (outside of Argentina) and why?
Italy, because there is so much regional/variety diversity and history there in both reds and whites.
Greece, because I am in love with Greek whites at the moment. They are so mineral and pair well with my mostly Mediterranean diet.
And the United States, a big country where so much has happened in wine in the last 20 years – I am especially excited by unusual varieties being planted in California, by Oregon Pinot Gris, and by Washington State wines.
What was one food & wine-pairing experience that stands out from your travels and/or background in winemaking? What made it so memorable?
Coq au Vin and an old bottle of Pontet-Canet, a Bordeaux Grand Cru that I drank with a friend in Bordeaux.
Coq au Vin is chicken slow cooked in wine – the most tender chicken I've ever had – and the Pontet-Canet (I think it was the 1990 vintage) was so smooth and floral and aging beautifully. I really love old wines from Bordeaux.
If someone from Portland were to come visit Argentina for the first time, what are some recommendations you would have for them on where to visit and what to do/eat/drink?
Visit Buenos Aires for the most exciting new chefs and restaurant concepts – in my opinion on par with the best of NY, Paris, and Tokyo. Visit Mendoza for the wines and the mountains. Visit Patagonia, especially the Llao Llao Hotel to relax in the hot pool surrounded by wilderness and snow-capped mountains.
During the time you spent in Portland, what were some of your highlights (i.e. places visited, restaurants you dined at, etc.)?
The Cook-off for a Cause tasting at Plaza del Toro was a true highlight. All the chefs were amazing and I loved the dishes with mushrooms – pork, duck, and even the mushroom dessert we paired with Catena Malbec. There is a very lively community of foodies on social media in Portland and it felt wonderful to become part of this community.
What I love the most about Portland is all the green spaces – my older son and I were looking at colleges and went to see Reed College and I couldn't believe how beautiful the college was with a stream running through it and all the tree-lined roads around it.
A friend took us to Voodoo Doughnuts and we ate a doughnut that was covered in blue frosting and fruit loops that was so decadent and delicious to look at!
We also had an amazing Brazilian barbecue meal at Fogo de Chão in downtown Portland.
Okay, so who wants to go back to Argentina with us???
Time to make some 2017 travel resolutions!
About Meg
Exhausted from traveling every week as a Business Management Consultant early in my career, I took a year off in 2012 to travel at my own pace. I am a high-energy girl that loves being active, eating food, drinking wine, and exploring the world with my partner-in-crime (and husband), Tony! I now reside in Portland, Oregon and continue to write about travel, food, wine, and the awesome adventures we have in the Pacific NW!