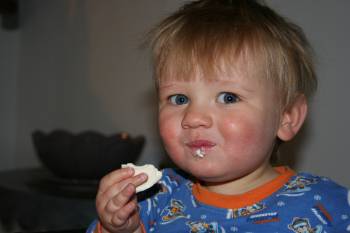 It is too often that we talk ourselves out of something before we talk ourselves into it: "I shouldn't eat that piece of cake", "I shouldn't by that car"…the list goes on.  I went through this same mindset when the idea of taking a sabbatical to travel the world first crossed my mind.
When the idea to travel the world came into light, Tony and I thought that we would both have to quit our jobs in order to pursue our dream…YIKES!  It was only when I started digging into my Employer Handbook that I realized my company offered sabbaticals for employees that have worked with the firm for a minimum of two years.  At the time of this discovery, I had been with the company for over three.
Regardless, the negative thoughts started flooding in and my brain was filled with the following questions:
Have I really been with the firm long enough to deserve this?
What will people think of my decision?
Aren't I too young to go on a sabbatical? Isn't this perk reserved for college professors?
…And most importantly:  Is this CAREER SUICIDE?
After much contemplation, I began to readjust my attitude on the idea.  Now my thoughts around the topic are as follows:
3.5 years of 60 hour weeks on the road – of course I deserve this.
Who cares what people think of my decision?  The only people who matter already think it rocks.
Isn't the best time to travel when you are young?  Plus, professors can't hog all the fun!
…And this could quite possibly be the best career move of my life.
So with this new confident mindset, my next step was to ask my boss for permission to take a sabbatical.  This is when the fear started kicking in (again).  But pushing all uncertainties aside, I scheduled some time to meet with him to discuss qualifying for a leave.
Now, I really wish this meeting could have been the foundation for a nail-bitingly awesome blog post, but the discussion went much smoother than anticipated.  I told him that I looked at this trip as a learning experience, a building block in my career path, and a chance to learn about other cultures and apply them to my job…Probably 10% (give or take) of that argument was complete bullcrap.
Nevertheless, his response went something like this: "That sounds like an amazing trip.  Good for you!  Of course you have my approval. You are our most valued employee and we just want you to be happy" (I may have added that last bit).
Bottom-line, if you are confident in your decisions, those around you will have confidence in you as well.
I recently learned that 24 percent of small companies (under 100 workers) and 33 percent of companies with 1,000 or more workers allowed paid or unpaid sabbaticals of six months or more.  So why aren't more people taking advantage of this?
If you dream about golfing for weeks on end, living on a beach in Bali thousands of miles away from a Blackberry signal, or just taking some serious time off to pamper yourself, here's the catch…You more than likely can!
Think its career suicide?  Just put an optimistic spin on it and inform your boss about all the reasons why taking a sabbatical is a good career move. You might just be surprised to see him or her following you out the building exit.
If you are still trapped in the pessimistic mindset, eHow.com offers some great tips on how to plan a sabbatical and how to persuasively ask for a sabbatical leave at work.  You can even find a Sabbatical Coach to help you out for extreme situations!
And throughout this process, if you begin going down the road of "I shouldn't eat that piece of cake", just tell yourself, "I can have my cake….AND eat it too".
About Meg
Exhausted from traveling every week as a Business Management Consultant early in my career, I took a year off in 2012 to travel at my own pace. I am a high-energy girl that loves being active, eating food, drinking wine, and exploring the world with my partner-in-crime (and husband), Tony! I now reside in Portland, Oregon and continue to write about travel, food, wine, and the awesome adventures we have in the Pacific NW!