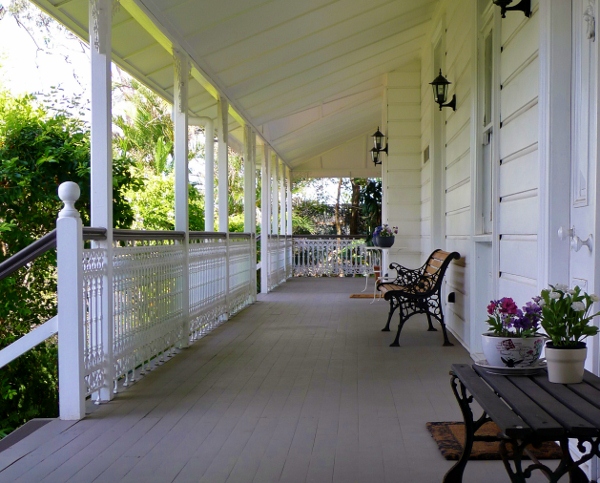 You're in your 20's and doing the whole backpacker thing. Hostels to save money. Hotels when you want to live it up. But why haven't you tried a Bed & Breakfast?
This is what we were asking ourselves after we stayed at the Bli Bli House on the Sunshine Coast in Australia.  Catering especially to young couples traveling in Australia, the Bli Bli House is perfect for honeymooners and vagabonding couples alike looking for a luxurious and cozy home away from home.
Our B&B Experience
Arriving to the Bli Bli House just as the sun was setting, we approached the picturesque home and rang the doorbell to check-in.
Greeted by Phil, who owns the Bli Bli House with his wife Merryl, he gave us a quick tour of the beautifully restored Victorian property. While our accommodations were in the cottage behind the main house, staying in the big house would also have been a treat.
There was a large reading/living room with teas and treats (and a giant chess set!), a long entrance hallway, a game room upstairs with foosball and billiards, and a big TV with comfortable couches. We were only staying for one night, but with all of the amenities, I could easily see myself enjoying a few days of R&R.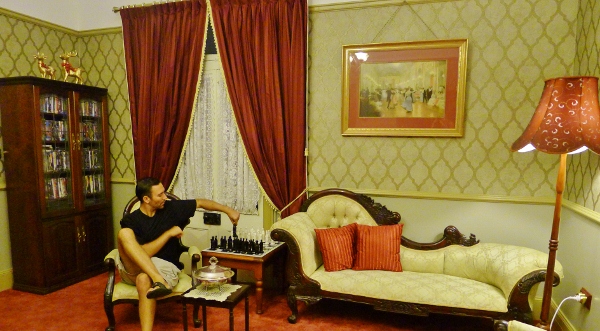 As nice as the main house was, our private cottage was truly primo.
A kitchen, living room, fireplace, and bedroom with a four-poster bed and private bath… You don't get this kind of comfort at a hotel (and definitely not at a hostel!). Phil and Merryl even filled our kitchen with goodies and refreshments to add to the wonderful experience.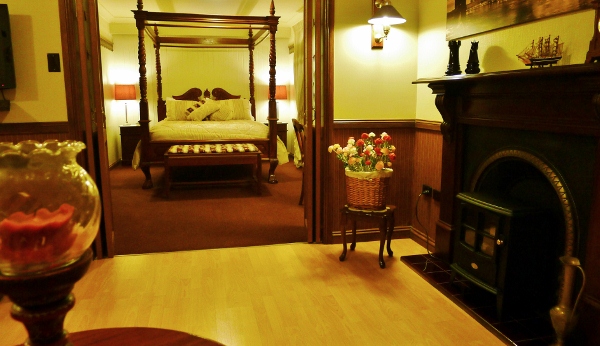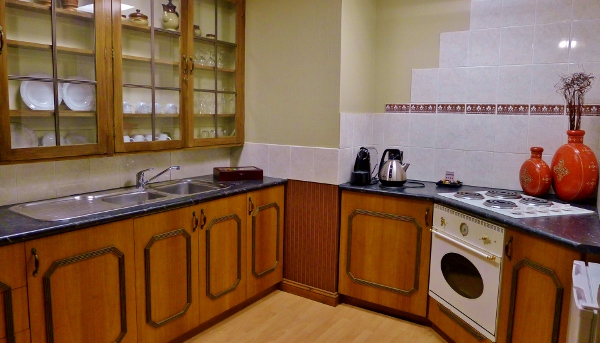 In addition to the fantastic room, there is also a 5-star breakfast awaiting guests each morning… Think I am exaggerating?
To begin your morning, there is a large cold buffet with fresh fruit, breads, cereals, juices, and french press coffee. We also got a choice of hot breakfasts from the À la Carte menu, prepared by Phil himself whom was once a chef prior to owning the Bli Bli House. I went with the roasted tomatoes, poached eggs, and sausage… and yes, it was as delicious as it sounds and looks.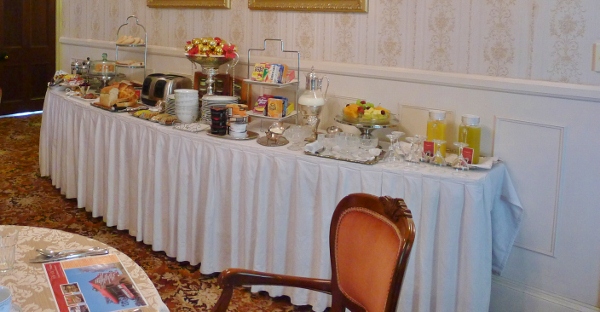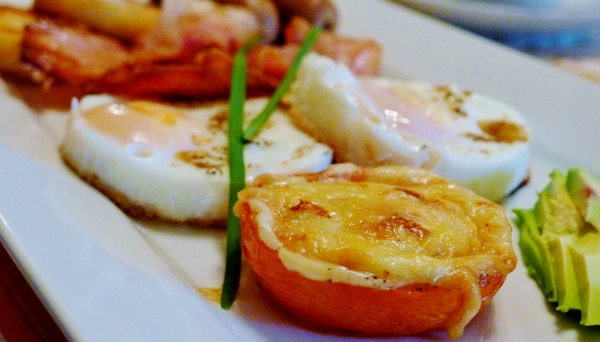 You gotta love when a breakfast this good is included with your stay!
Think Outside The Box
So have you tried staying at a B&B while traveling? Why not?
The comforts of home combined with much better accommodations than a hostel… that's really tough to beat! We definitely have not explored B&B's that much on our travels this year, but we will be adding it to our list for 2013.
Our stay at the Bli Bli House was sponsored, but all opinions (as always) are our own.