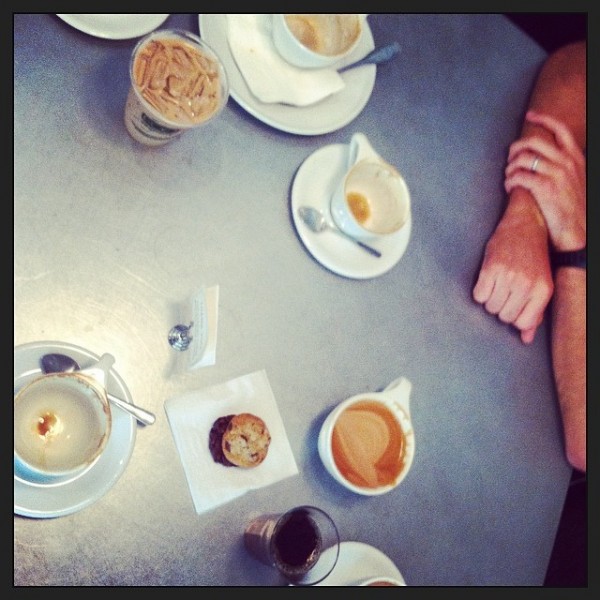 July 26th marked our first day as Portland residents – and since then it has been a whirlwind to say the least!
Prior to moving here, we heard so many great things from friends and family about the city… the food, the outdoors, the people, etc. But one common theme we kept hearing about was the incredible coffee scene.
Well, what do I care about coffee for?
Sure, coffee is yummy and all, but I'll admit that a cup of Starbucks is all I need to perk me up in the morning… That's right people, Starbucks.
Now, Starbucks in any other city is a delightful place to start your day. Who doesn't love their name scribed on their coffee cup (albeit sometimes spelled horribly wrong) or the decorations and snowflake red cups during the holidays?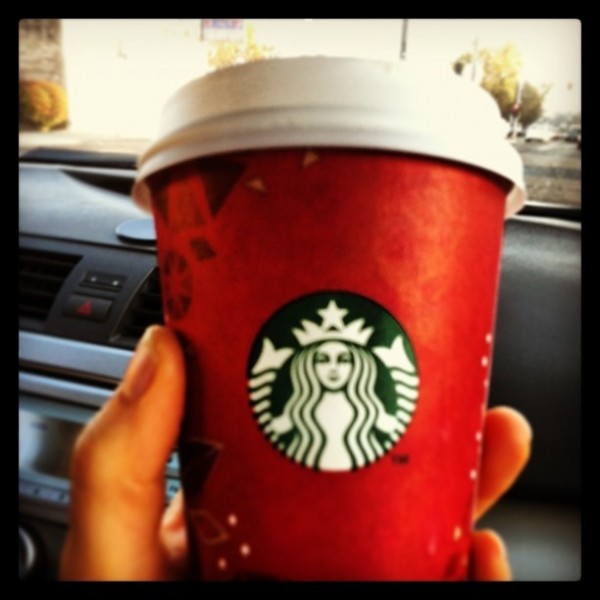 Well, it seems like Starbucks is a name to be shunned in Portland.
Going into our move here, I almost was intimidated to try coffee in our new city. Would the barista at the counter see right through me as I fumble my way through ordering a cold pressed Coava?
Would the person in line behind me laugh at my request to have nonfat milk in my cappuccino?
…These are scenarios (and first world problems) that haunted me in our first few days.
And in those first few days, Tony and I also didn't have any internet connection in our new apartment, so we just HAD to rely on local coffee shops with WiFi for survival. And while there were a few instances where we did hit-up our local Starbucks (clad in baseball hats and sunglasses of course), we decided to be brave and checkout the local coffee scene.
After a few days of heavy research (and one giant caffeine buzz), I have become quite the coffee fan. While I still hold Starbucks near to my heart, I'm starting to understand (and appreciate) the genuine craftsmanship that goes behind making coffee at some of Portland's best coffee shops.
I know we still have plenty of places to explore, but here are some of our early favorites: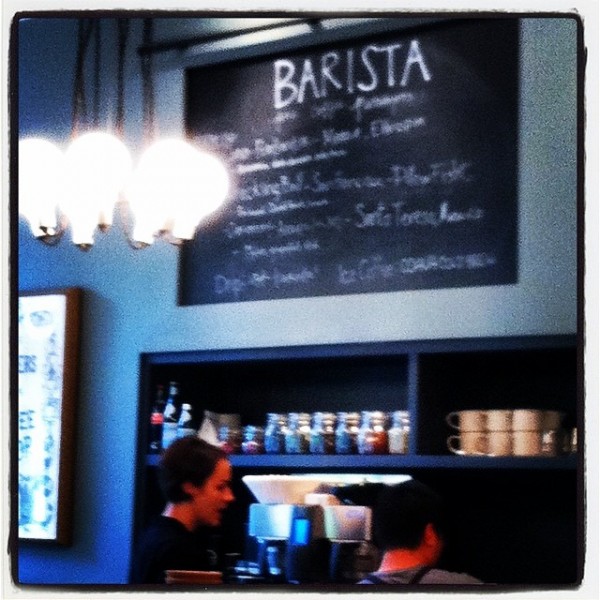 We came here with our two friends, Bethany and Ted, along with their baby girl, Lucie. We loved it so much that we brought my family back here two weeks later. Barista doesn't brew their own creations, but they instead use their space to feature amazing local & global roasters. They have a few locations, but Barista on 23rd has great seating options for largergroups and families (booths too!). For your order, make it a Mocha. I'm a chocolate obsessed gal and this drink (made with 61% bittersweet Valrhona chocolate) almost brought me to tears.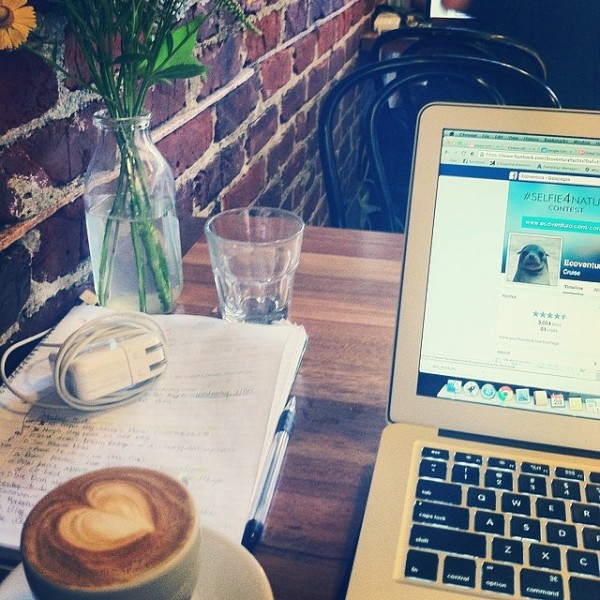 Part of the Sterling Coffee Roasters family, this cafe is a stone's throw from our apartment – But that's not the only reason why we love it. They have excellent coffee, great wi-fi, and with every cup o' joe, you get a free refill of one of their house coffee… Yes, you read that right. I have had their iced coffee numerous times and have never been disappointed!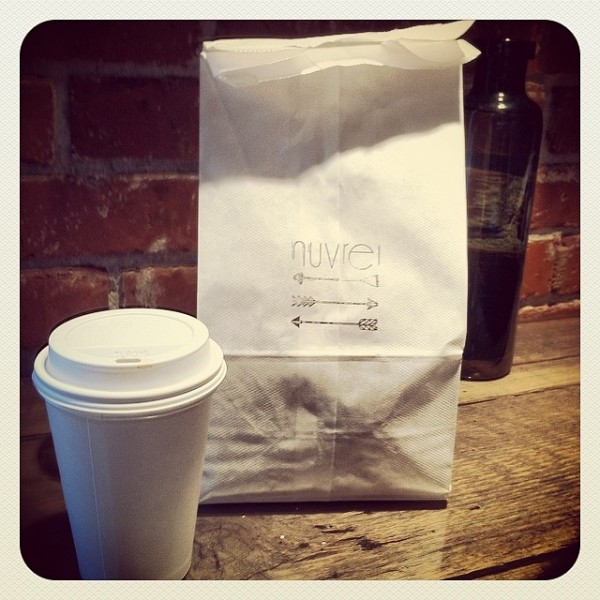 Yummy coffee, drool-inducing French pastries, and scrumptious made-to-order artisan bagel sandwiches… Need I say more? Tony and I visited Nuvrei after a long run along the river and their Fried Egg sandwich with a side of their house coffee was perfection!
Stumptown is iconic to Portland and for all the right reasons… it's damn good coffee! My advice: Order a Latte to-go at the Stumptown on SW Stark St. and head across the street to Powell's City of Books for a relaxing stroll through the bookstore (with a coffee in hand)!
I mainly love Cafe Umbria because they have an outstanding working space, which was perfect when Tony and I needed a place to fire up our laptops and crank on work. Their wi-fi is fast, they have plenty of seating, their coffee is top notch… THEY. HAVE. GELATO.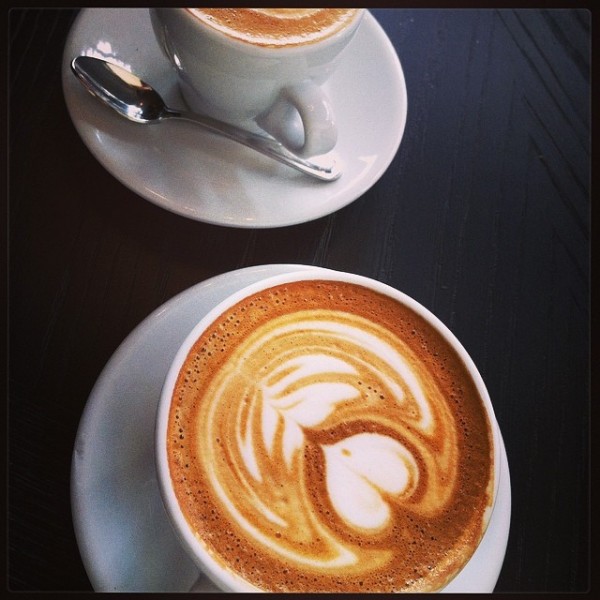 Now on to you: Do you live in Portland (or know of the coffee scene here)? What are some of the "must sip" places for us to check out? Please shoot us a note in the Comments below!
About Meg
Exhausted from traveling every week as a Business Management Consultant early in my career, I took a year off in 2012 to travel at my own pace. I am a high-energy girl that loves being active, eating food, drinking wine, and exploring the world with my partner-in-crime (and husband), Tony! I now reside in Portland, Oregon and continue to write about travel, food, wine, and the awesome adventures we have in the Pacific NW!