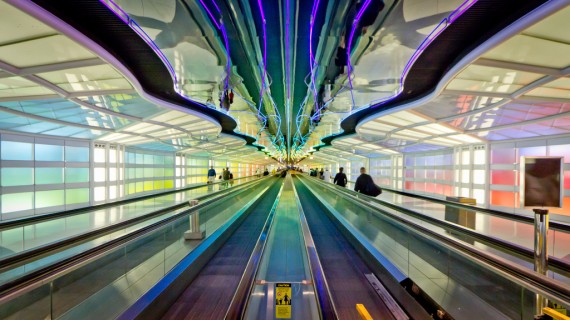 "Don't worry about how much it costs to live in Western Europe. Air travel is so cheap and easy!"
How many naive backpackers have uttered this phrase?
Have you?
I sure did.
But then you actually go ahead, book that "cheap flight" for the first time on Ryanair, and see it isn't quite so easy.
You wade through the myriad of advertisements pretending to be flight options. You uncheck and check boxes trying to figure out what is required to confirm your flight and what is just advertising for other products.
You wait with the smelly backpacking masses in a never-ending line at the gate.
Your knees get arthritis from the physics-defying negative inches of leg room.
Your elbows get bloodied from the constant passage of the sales cart (used among the fancier airlines as the food & beverage cart).
Your ears start to ring from the ceaseless calls to buy insurance, perfume, credit cards, flotation devices, and whatever else the "flight attendants" deem commercially viable.
You finally land in France at an airport with the name "Paris" in it, but which is probably closer to Paris, Texas than Paris, France.
But you did it all, you SURVIVED it all, to save some money. But did you really?
And if you actually did, was the money saved worth the shortened life you will most surely have from the increased physical and mental stress of the flight?
That is only for you to decide, but let me help you out. Think about these hidden costs before you book that next cheap flight on Ryanair.
Dollars & Sense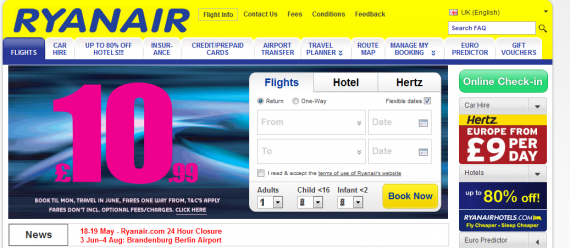 When searching for cheap flights, most everyone has the common sense to compare across several websites. But many just stop at the cheap airlines, like Ryanair, and think they are done.
Not you though, right?
Many times, the prices listed are not the ultimate price. There at least a dozen extra fees at Ryanair, but let's take a look at a few key ones (prices are assuming you book online):
Want a reserved seat so you can avoid the crush of humanity at the gate? 10 Euros please.
1st checked bag up to 20 kilos in the busy season? 35 Euros please.
2nd checked bag up to 15 kilos in the busy season? 45 Euros please.
My favorite, even though you are crazy if you don't print out your boarding pass online anyway, is an extra charge of 60 Euros… SIXTY… if you need your boarding pass printed at the airport.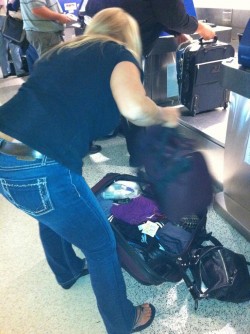 Oh, and regarding why you would be checking a bag? Well… Ryanair only allows you to carry-on one BAG total.
Not a purse and a carry-on. Not a computer bag and a carry-on. Just one BAG. Make sure to add this into your price comparison.
"Yeah, yeah," you say. "That's what you expect with a low-cost airline. I'm not shocked."
Well, fine. But some people don't do the math before purchasing a ticket so I thought I would remind them. But the REAL hidden cost with Ryanair is the distance from many city centers to the airport.
In order to keep costs down, Ryanair needs to fly out of airports that are more remote. But by keeping their costs down, they are really just transferring some of the cost to you.
How?
Let's take my last Ryanair flight as an example. I was flying from Paris to Rome. I booked a flight on Ryanair flying out of Paris Beauvois. The only problem? I was staying in the center of Paris.
Going from the center of Paris to a Paris airport? That should be easy!
However, the only way at to get to the airport at 6am (for a 9:30am flight) was by bus. Luckily, there is a shuttle that leaves fairly frequently. I was at the airport in not-so-quick 1 hour and 15 minutes… still want to say I was flying out of Paris, Ryanair?
An airline has issues when it takes over an hour to get to the airport named after the city from the city's downtown. Fact.
So how much extra did my flight out of "Paris" cost me?
I was staying on the other side of the city from the shuttle station so the taxi (the metro was closed at 6am) to get to the station cost me 25 Euro.
The shuttle to the "Paris" airport was an additional 15 Euro.
I had a computer bag and a 32 Liter backpack so I had to check one. 20 Euro (off season prices luckily).
Total hidden costs for my flight = 60 Euro.
I still fly Ryanair and other low cost airlines when the price is right, so don't think I am telling you to stop. We all know that just $10 saved on a flight could easily be a nights stay in a hostel dorm.
I just want you to be able make a true comparison so that you don't sacrifice your mental and physical health for no net savings. Do your research before you fly Ryanair and make sure to compare the true cost!
Your turn: Have you had a similar experience with hidden costs at an airline? Have you ever had to commute more than one hour & 15 minutes from a city's center to an airport named after that same city?
*UPDATE* Hat tip to Emily In Chile for this video below. It is everything I have ever tried to say on the subject of low cost airlines… but more clearly and hysterically than I have ever accomplished. "If you haven't pre-paid to use the steps, you'll have to feckin jump!"
About Tony
Quit his job to try actually following his dreams for once... and is currently loving it. He is working hard to to make this life-style permanent by writing about his adventures and brainstorming money making opportunities with his partner-in-crime, Meg.