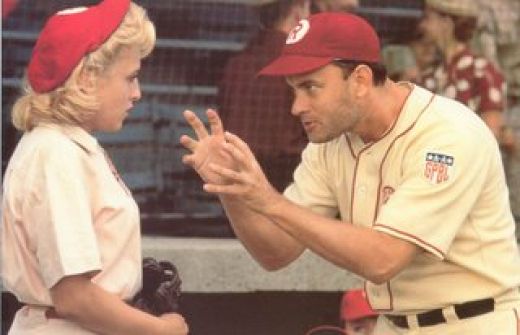 There are three things I know:
There is no crying in baseball
There are no bad ideas in brainstorming
If you combine brainstorming and crying, then you might want to take a baseball bat to your brainstorming partner
Okay that last statement was fairly aggressive and uncalled for… but the takeaway here is that a brainstorming session can be either a positive experience to generate business ideas… Or it can turn into a snark-fest at the drop of a hat – Especially if you are a married couple.
Tony and I recently decided that we are going to start a business while we travel and we are going to share with you our strategies, attempts, and failures along the way.
Our first priority in starting a business is of course coming up with an idea.  And this, my friends, involves lots of brainstorming.
Luckily, Tony and I came out of our three weeks worth of business brainstorming sessions with 210 awesome, ugly, and whacky business ideas…. with our marriage still intact.
How did we do this?
Here are 5 tips to follow to make sure your brainstorming sessions stay positive and effective.
Brainstorming Tips And Tricks
Establish ground rules
Before starting your brainstorming sessions, discuss with you partner what you would jointly like to get out of the sessions and setup rules.  Whether it's a 'no judging'  rule or a 'no farting' rule, discuss your wants and needs of the sessions before you begin.
Set goals – And STICK to them
Tony and I wanted to get aggressive with our brainstorming goals.  As such, we never set a timeframe to our brainstorming sessions, but instead, agreed that we HAD to come up with 10 business ideas a day before we ended a session.  No matter how tough some days were to come up with ideas, we decided we would do this for 21 consecutive days.
By doing this, we were forcing ourselves to think outside of the box and dig deep to discover original and fun ideas.
Conduct your brainstorming sessions in a welcoming atmosphere
During your brainstorming sessions, you want your ideas to flow freely, so make sure you are in an environment that is conducive to that.
Tony and I were in Croatia during our brainstorming sessions and found that sitting outside at the local beach bar during sunset was an excellent place for our business jam sessions. But if you are not as lucky as us and are stuck in cold Boston, that's okay.  Just pick a place that both you and your business partner enjoy and feel relaxed at.
Sidenote: Occasionally (and moderately of course!) adding alcohol into your sessions can really help your brainstorming juices flow!
Free yourself from distractions
Turn off your computer, iPhone, iPad, iWhatever and FOCUS on your ideas.  If you and your partner are free of outside interruptions, you will find that it is much easier to accomplish your brainstorming goals.
Remember that no idea is a bad idea
This is where the whole saving your relationship (or marriage) thing comes into play.  Never criticize an idea of your partners. Heck, one of our ideas (Poop Palace) revolved around selling high-end toilet products.
NOTHING should be off limits in a brainstorming sesh! No eye rolling, no laughing (unless it's laughing with your partner, not at your partner), no mocking…
….. and absolutely no baseball bats!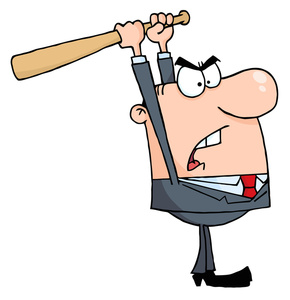 If you establish a judgment-free zone, you will be able to confidently throw your bold ideas out there.  Who knows, one of them just may be a winner!
Next Steps
Once you have conducted your brainstorming sessions, come up with a tangible action plan in order to take your ideas to the next level.  Action plans vary depending on your goals, but just make sure they are concrete and achievable.
Our Action Plan
At the end of each week (or 7 days) of business brainstorming, Tony and I sat down with our 70 business ideas and picked the 20 most promising ideas to move forward with.  We have just completed three weeks of brainstorming and now have 60 decent ventures to pursue.
We divided these ideas up evenly and will spend the next several weeks researching each idea to see if it is a potential project for us….
… Stay tuned for our favorites!
Your Turn: Do you have any experience with formal brainstorming sessions?  Was it a positive work experience or a negative one?  We would love to hear your stories and personal tips so please share them below in our comments section!
About Meg
Exhausted from traveling every week as a Business Management Consultant early in my career, I took a year off in 2012 to travel at my own pace. I am a high-energy girl that loves being active, eating food, drinking wine, and exploring the world with my partner-in-crime (and husband), Tony! I now reside in Portland, Oregon and continue to write about travel, food, wine, and the awesome adventures we have in the Pacific NW!