Whether it's celebrity gossip, the Cronut movement, or the newest smart phone (yes, Tony still has a flip phone), we are known for being late to the game on things…
But as a traveling couple that loves exploring cheap ways to travel, one wave that we need to hop ASAP on is Travel Hacking.
What is Travel Hacking? 
"Travel hacking is using airline and hotel mileage and loyalty programs and incentives in a manner that gives the customer the best value for mileage/points used." – Wiki Answers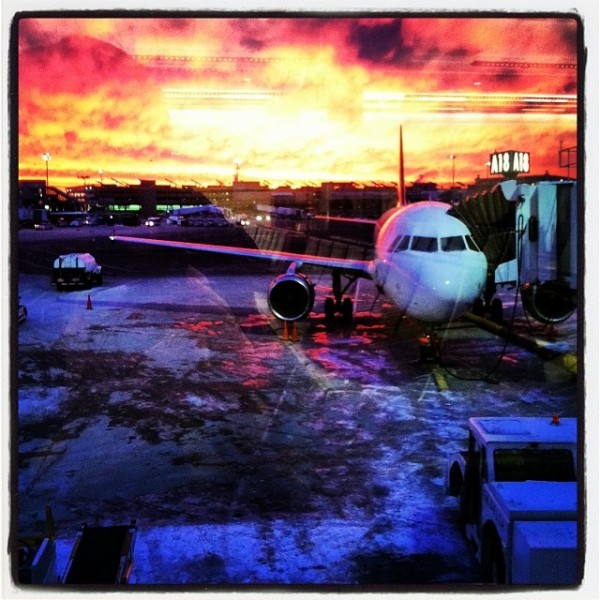 Travel hacking is nothing new and there are even some websites and bloggers out there dedicated to these hacks (Nomadic Matt, The Points Guy, and our friend, Clint, of TripHackr to name a few).
As a couple that loves to travel and is constantly looking for epic deals (What can I say? I'm cheap when it comes to spending my money!), it's border line embarrassing that we have waited this long to actually pay attention to what our credit cards and loyalty programs can do for us.
I guess our hesitation to dabble in new credit cards (for the purpose of travel hacking) stems from our risk adversity when it comes to our finances. I always assumed that opening up a variety of credit cards would crush my credit score… But I recently learned that having multiple active cards can actually help it (if done right)!
But after a year of living remotely in Northern California for a long-term housesitting job (after our RTW year  in 2012), we are ready to get back into the traveling lifestyle… without breaking the bank.
Over the next few months, Tony and I will be learning as much as we can about travel hacking, especially in ways that work best for couples. We will be researching awesome credit cards, opening new accounts, and tracking the best deals out there for cheap ways to travel for wanderlust couples.
We hope you follow our experimentation and gain inspiration from our little project – and since we are newbies into the world of travel hacking, we hope you can point us in the right direction of credit cards to check out, deals sites to track on the reg', and anything else that will get us back on the road cheaply!
… Here we go!
Your Turn: We want to know your travel hacks… How do you maximize your credit cards and loyalty programs for cheap ways to travel? What are some of the best travel deals you have ever received? We want to know it ALL, so please share with us in the comments!
About Meg
Exhausted from traveling every week as a Business Management Consultant early in my career, I took a year off in 2012 to travel at my own pace. I am a high-energy girl that loves being active, eating food, drinking wine, and exploring the world with my partner-in-crime (and husband), Tony! I now reside in Portland, Oregon and continue to write about travel, food, wine, and the awesome adventures we have in the Pacific NW!