In order to fully appreciate how we came to be sitting at a bar in Cusco with a big baggie full of Cocaine in front of us, you have to go back to when Meg and I lived in Miami.
Because Meg was always traveling during the week for her job as a Business Management Consultant, we had a very detailed weekend routine in order to fit a lot in. Not a normal couples routine, but something that friends have described as militant, extreme, and disturbing. But OH LORD was it fun.
We would eat crazy healthy all week: All-vegetable meals, no dessert, passing on the rib-eye at client dinners, only fruit & veggies for snacks, and did I mention NO DESSERTS?
And then came Saturday… and we would BINGE on junk food: French toast, homefries, bacon, and milkshakes for breakfast; Giant cheeseplates for lunch followed by Betty Crocker brownies; Dinner out at a restaurant where the buttons on our pants had no chance of returning home attached to their waist bands.
It was 6,000 calories worth of epic and we called them our "Binge Days."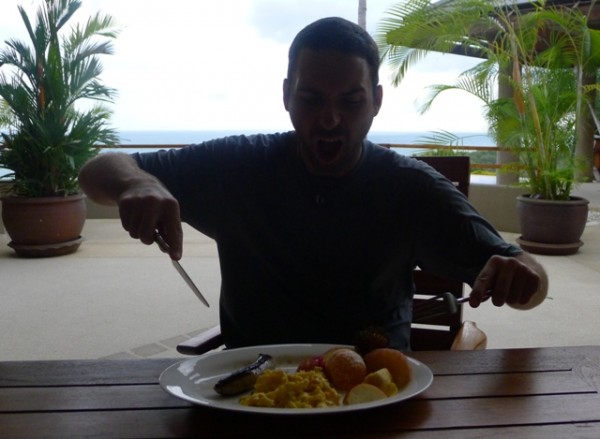 So after 2.5 months of trekking through South America and having to deal with the limited food options in Patagonia, we were craving some good old American junk food by the time we reached Cusco, Peru. So on one of our first days in the city, we found three restaurants that reminded us of home and went to them all within 12 hours. We called this our "American Day" and Meg wrote about it here, but the real story is what happened between our final meal and when we went back to the hostel…
Every good Bostonian knows that a good night out doesn't end until you've been to an Irish pub. And can you believe it? Cusco had a few!
So we waddled our overstuffed bellies over to the nearest Irish Pub, locally known as the World's highest Irish-owned Pub, and ordered two pints.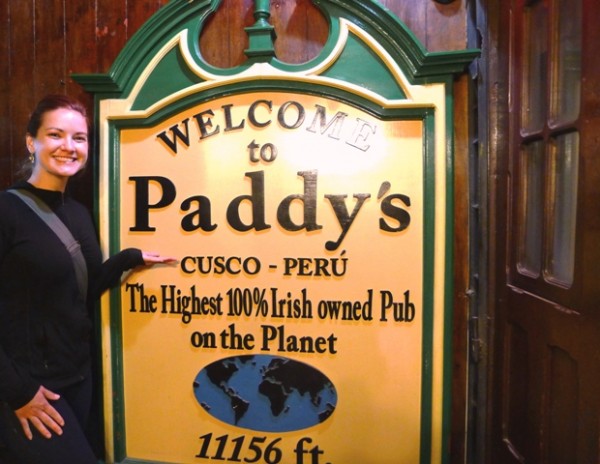 The bar was fairly empty. Besides a few locals at the other end of the bar top, the only person near us was a mid-50s American man two barstools away from Meg.
As happens a lot on the road, the sheer ability to both speak English drew us together and we were quickly telling him all about how we used to have binge days in Miami and how we were having one that day in Cusco (I swear we aren't this weird normally).
"I love it! I've been binging this whole past week!" Apparently he was extremely enthusiastic and supportive of our eating habits.
This moment, and only in hindsight did we realize this, was the moment our conversation forked down two very different roads. All because he jumped into our conversation at the mid-way point and we never thought it important to clarify that we were discussing food…
One road, was Meg and I recapping our favorite binge moments and how they made us feel:
"Oh man! We'd be so ready for binge day that we would just go face deep in whatever someone put in front of us."
"Sometimes we'd go overboard and be close to comatose for hours."
"Near the end of a good binge day, we could barely climb into bed."
All fairly innocent statements when talking about food, right?
But if in reference to a hardcore consumption of cocaine in Peru? A totally different story. Welcome to the other road…
We only realized our error when after listening to our binge day stories, this man told us that one time he went so hard on his binge day that he walked around for hours with white powder all over his face.
Meg, remembering a funny incident with French Toast and some powdered sugar, laughed hysterically and said that happened to her all the time.
And what happened next my friends, is the moment Meg and I finally realized what our conversation had really been about.
Because upon hearing that Meg was also such an incredible binge-day enthusiast, he dropped cocaine, in what I can only assume was a bag normally used for commercial servings of flour, onto the bar top.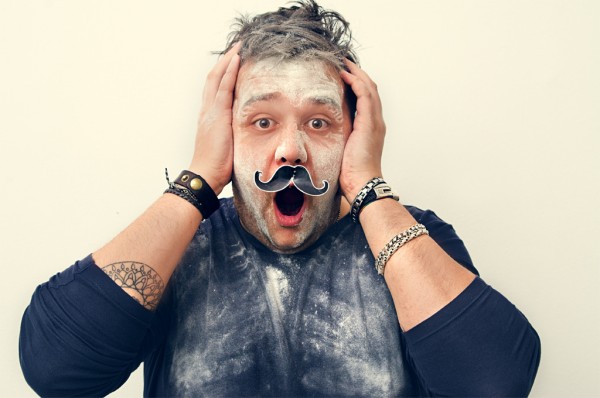 With a slightly unhinged wink and nod of the head, he then said: "Binge day's not over! Let's keep this party going… The cocaine in Peru is fantastic!" …we could only return slack jawed stares as waves of realization hit us.
With a slight nudge under the bar from Meg, we are out of our stools and grabbing our jackets.
"Check please!"
About Tony
Quit his job to try actually following his dreams for once... and is currently loving it. He is working hard to to make this life-style permanent by writing about his adventures and brainstorming money making opportunities with his partner-in-crime, Meg.