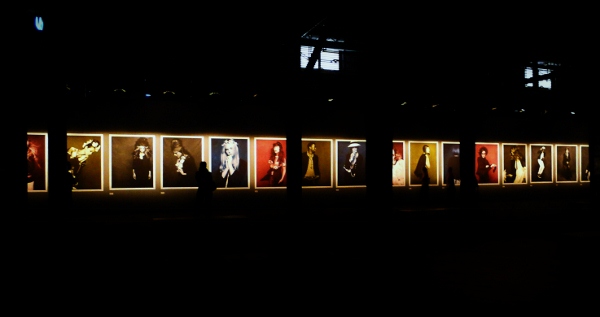 I am not what you might call, an "art aficionado."
My art vocabulary mostly consists of insightful phrases like: "I like it" or "weird" or the more high-brow "not for me."  Insightful, right?
Despite my lack of expertise, what got me curious about doing an art tour in Sydney was that the tour (led by Scott) was 2 hours and covered 5-6 different galleries and exhibits. In other words… 20 minutes per gallery. That is my sweet spot for time allowed in any one art exhibition.
Plus, Scott was a local who was hosting a tour through Arribaa.com. He was just a passionate amateur art fan who would spend his Saturday afternoon checking our art whether or not we decided to join him.
Scott even advertised his Art tour as an "Art Crawl" (kind of like a pub crawl), so I knew it would be my kind of art tour.
Cosmopolitan Sydney & Its Varied Art Scene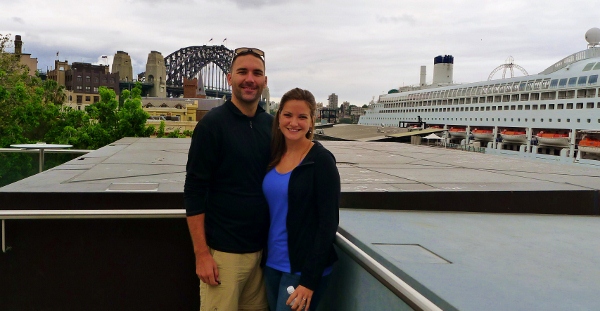 Scott started at Sydney's Museum of Contemporary Art, which could not be in a more beautiful location. Right by Circular Quay (pronounced KEY) next to where the giant cruise ships dock.
Scott had been excited to check out the new spring exhibit, so it was his first time as well. His enthusiasm was infectious and despite my lack of passion for most modern art, I found many of the exhibit's fascinating. It helped that there was a deconstructed TARDIS from Dr. Who on display…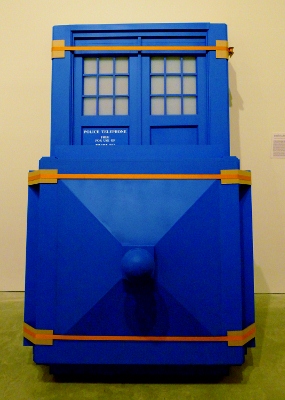 Nerd alert: I loved this. Dr. Who's Tardis, taking a break from traveling through space & time, sits in an art exhibit at the MCA.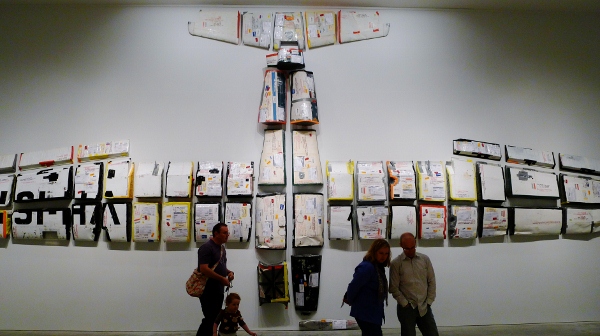 A real airplane, cut into package size pieces and then shipped to the MOMA in San Francisco, back on display in Sydney with appropriate shipping labels still attached.
Quotes by Karl Marx & Adam Smith automatically generated & printed in response to each other. The banker in me loved it…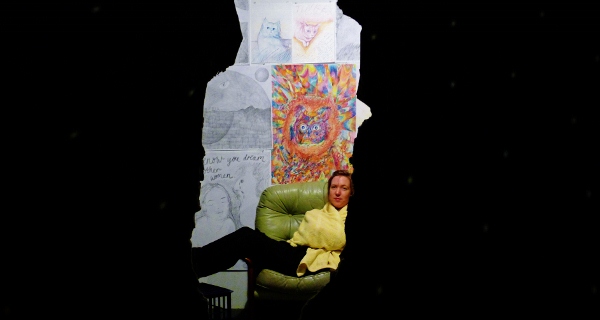 A performance artist, showing how she spent most of 2010: locked in her room and watching music videos. She is actually looking at a TV playing non-stop dance videos and she actually dances every few minutes… I was exhausted just thinking about it.
After the MCA, we put on our walking shoes and headed out to explore the many small art galleries that line the downtown Sydney streets.
Gallery Tour Through Sydney
We stopped at 4 such galleries as we strolled through the city, but the highlight had to be the Seductive Art Gallery.
Not only were strikingly beautiful and totally nude photos covering the walls, but Meg and I got propositioned by the photographer to participate in a photo shoot.
Even though the photographer showed me before and after photo's of previous clients where even the ugliest of ducklings looked amazing, I have but one major rule about photos… Pants on please. So sorry, no photos at this place!
But check out some of the interesting art we saw at other galleries: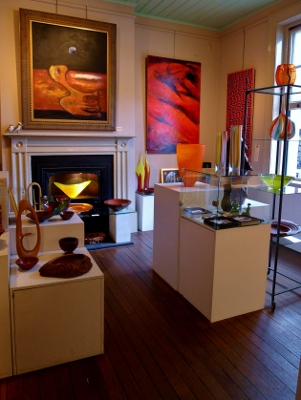 A small & beautiful gallery displaying mainly Aboriginal and Aboriginal inspired artwork.
This was the official gallery of Charles Billich, who has paintings at the Vatican, the White House, and all over the world. A giant three-story space, the paintings were futuristic and dynamic.
Chanel Photography On The Docks – "The Little Black Jacket"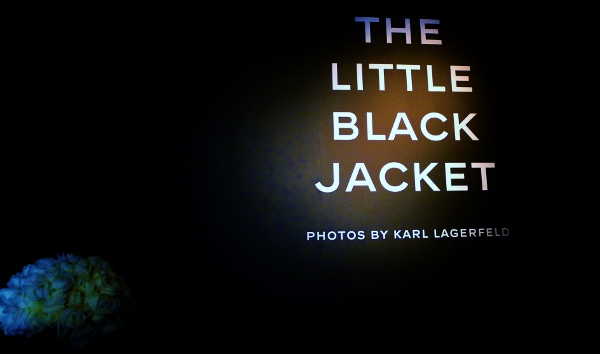 The final stop on our whirlwind of an art crawl was one of my favorites and a total surprise.
The old wharfs on Sydney Harbor have been preserved for historical reasons and one of them was being used to host a temporary art installation. Inside a massive warehouse on the water were over 100 giant portraits of models and celebrities taken by Karl Lagerfeld for Chanel. Up close and intimate, these photos were especially interesting as they were of recognizable actors, singers, and models from throughout the years.
Open only for 2 weeks, Scott was on top of this limited showing and got us in only a few days before it closed. Check out Meg's stealthy photography as she snapped photos while dodging docents.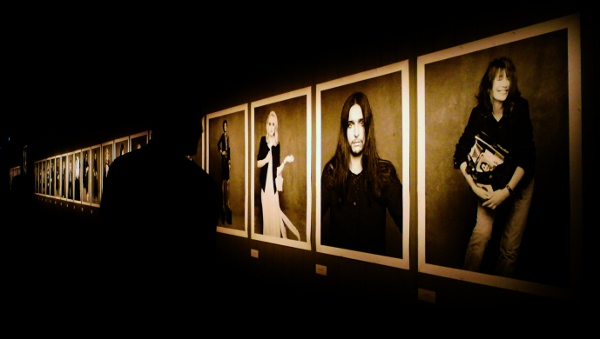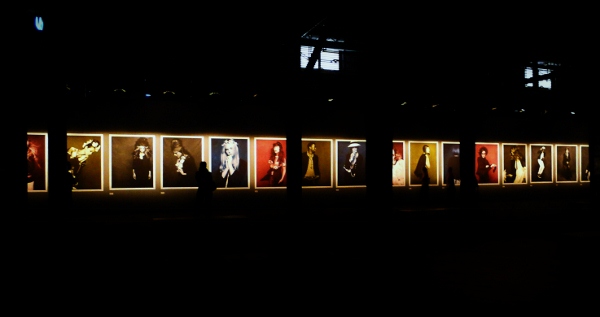 Between the incredible space used for this Chanel exhibit and the beautiful portraits of people we recognized, The Little Black Jacket was a fascinating show. We were so glad to have found Scott's tour as we never would have seen it otherwise!
Our art tour was sponsored by Arribaa, but all opinions are our own.