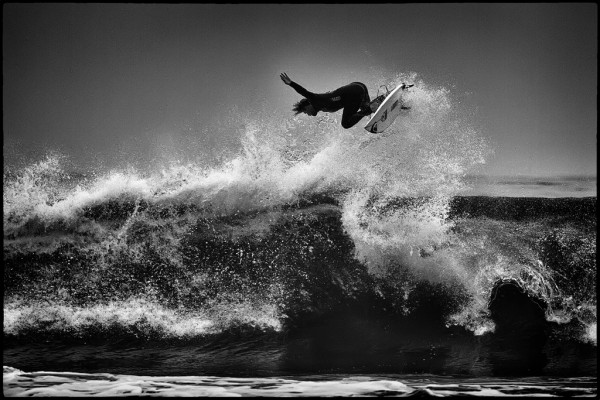 It is our second full day in Bali.
Lunch is finished, some milkshakes had just been gulped, and we're starting in on our afternoon beers while looking out over the 8 foot waves breaking in the Bali surf.
"What do you want to do tomorrow?" Meg asked.
I hesitated a moment before answering. "That taxi driver mentioned some cool temples about 40 minutes away. We could check those out?"
We each sipped on a beer and let that idea sink in.
"Or…" Meg haltingly said. "We could try surfing again. We did just get lessons and it seems like a waste to not put them to full use."
After another sip on our beers, we looked each other in the eyes and came to the same conclusion.
"F*ck the temples. Let's surf."
Where Does Travel Guilt Come From?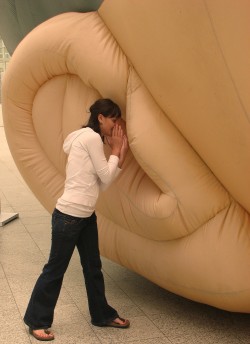 There is a tiny whisper of guilt that begins to eat at you after a long time on the road. You have done a lot, seen a lot, and have shifting priorities.
Those amazing cathedrals in Europe don't seem quite as amazing after you've been to 15 of them.
The temples in Asia don't seem quite as exotic after you've visited a few and dealt with the throngs of tourists and vendors.
But there is still that little annoying voice in the back of your head that says you are not taking full advantage of the incredible journey you are on.
Have you ever given in to that scratchy little voice of guilt?
Well… we say F*ck that voice too.
We started this unconventional year of living and traveling because we wanted to try new things.
We wanted to spend more than just our weekends together.
We wanted to be happy.
Just because visiting famous tourist sites, cathedrals, and temples is what is expected of a traveler, doesn't mean that is what you have to do.
Quitting our jobs to travel for a year was already pretty unconventional. No sense in following the crowd now.
So if we find happiness out in the waves of Bali instead of the temples, so be it.
We travel on our terms and forget the travel guilt.
F*ck the Temples. It's time to carve up some waves, brah.
Your Turn: Are we crazy/ignorant for skipping some of the famous sights? Do you ever feel travel guilt when on the road and if you do, are you able to ignore it?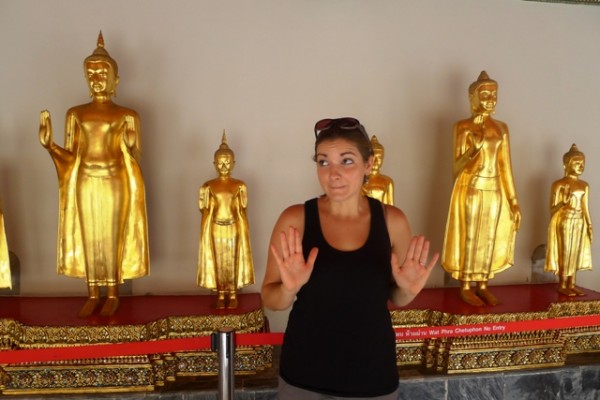 About Tony
Quit his job to try actually following his dreams for once... and is currently loving it. He is working hard to to make this life-style permanent by writing about his adventures and brainstorming money making opportunities with his partner-in-crime, Meg.