When we were traveling in 2012, I was big on creating dining guides for some of the international cities we jaunted in. But since settling down back in the U.S., these guides have fallen to the wayside… But that's all about to change!
With my folks living in Kauai (we're vacationing there as we speak!), we have had the opportunity to visit them in paradise each year since they retired few years back. And since I'm a practically a local (okay, maybe just by association), I frequently get hit-up from friends and family vacationing on the island asking for recommendations on things to do in Kauai and wondering what restaurants to check out.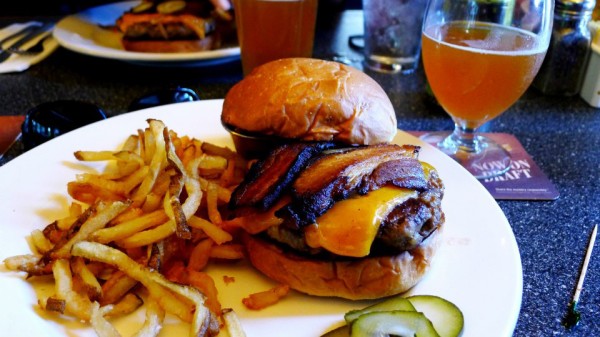 The Feral Burger at Feral Pig
In the spirit of our Fat Kid's Dining Guides, I decided to create one for this picturesque destination in the middle of the Pacific!
Headed to Kauai? Here is a quick and dirty list of our favorite Kauai restaurants (in no particular order of deliciousness):
St. Regis in Princeville – I'm sure the food here is great (although pricey), but I would recommend going for a drink around sunset, as they have AWESOME views of the Na Pali Coast. Don't forget your camera!
Kilauea Fish Market – A casual BYOB place with a mellow outdoor seating area. They have a wide selection of fresh fish and side dishes. My go-to order is their amazing ahi fish wrap and their fish tacos!
Mediterranean Gourmet – We hear they jack up the prices for dinner, but it's a great place for a sit-down lunch and they have wonderful beachfront views.
Kilauea Bakery – Good coffee, scrumptious baked goods, fresh pizza… what more could you ask for?
Java Kai – Java Kai has a a few locations sprinkled around the island. I would recommend grabbing a chai latte for your morning beach walk in Hanalei!
Tortilla Republic – Located on the South part of the island, Tortilla Republic is a nice sit down Mexican joint that serves up delicious Mexican dishes and great margaritas. They also have a cool outdoor seating area to add to the island feel on Kauai.
For great (and more affordable) Mexican, also check out Monica's Taqueria in Kapaa.
Lapperts Ice Cream – AWESOME ice cream. I believe they have a few locations on the island. They have a variety of island-inspired flavors (think Heavenly Hana and Kauai Pie), but my kryptonite is their cookie dough, which is chock full of homemade cookie dough. Need I say more…
The Eastside Cafe – Located in Kapaa,  this is a place I have never been, but heard it's good!
Same goes for Olympic Cafe Kauai in Old Kapaa Town.
Chicken in a Barrel – There are a few outdoor trucks/locations around the island, but its a cheap BBQ place that has addicting rotisserie chicken.
Pat's Taqueria – A food truck down in Hanalei that apparently has EPIC fish tacos. We have never been, but heard great things.
BarAcuda – This Tapas restaurant is located in the heart of Hanalei. It's fairly expensive, but very yummy and wonderful for a date night out on the town.
Hanalei Gourmet – We have never been, but are going for there this week for their Thursday fish taco night… stay tuned!
Dukes – This Lihue restaurant is a popular one amongst tourists and locals alike. It also boasts ocean front views!
The Feral Pig – Located In Lihue, The Feral Pig has good pub food and a vast selection of craft beer and microbrews. When you go, order their off-the-menu Feral Burger (topped with pork belly bacon) and fish tacos.
Hanalei Dolphin – Tony and I love this Hanalei eateryfor their fresh-from the-sea sushi bar creations – FYI, the sushi bar is only open at dinnertime.
Ever been to Kauai? Where are your favorite Kauai Restaurants? We're always looking for more places to explore, so please share in the comments!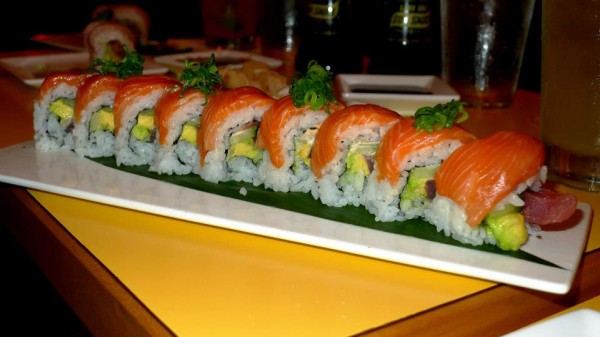 Sushi roll from The Dolphin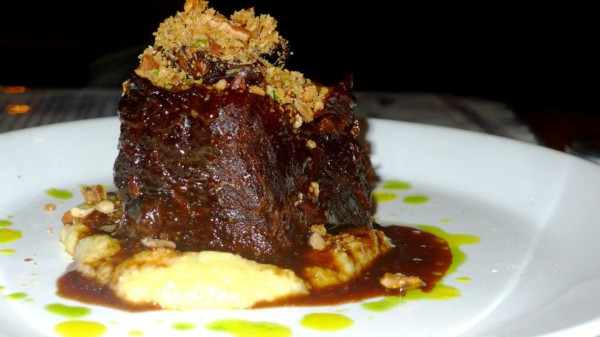 Braised Pork Shoulder at BarAcuda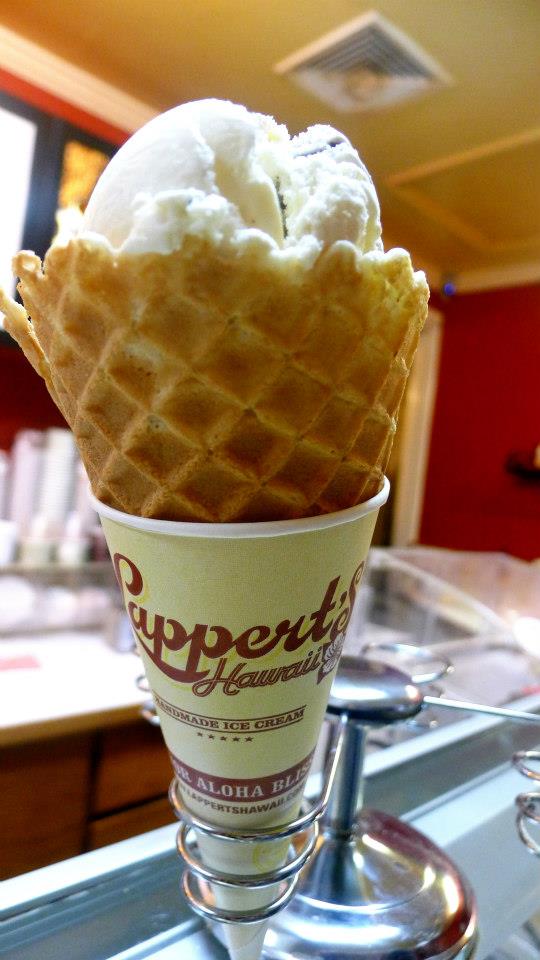 Only the best ice cream in Kauai (and possibly the world)
About Meg
Exhausted from traveling every week as a Business Management Consultant early in my career, I took a year off in 2012 to travel at my own pace. I am a high-energy girl that loves being active, eating food, drinking wine, and exploring the world with my partner-in-crime (and husband), Tony! I now reside in Portland, Oregon and continue to write about travel, food, wine, and the awesome adventures we have in the Pacific NW!