With our recent move to Portland, Tony and I are loving the ability to kick our feet back, explore our new hometown, and to finally setup some roots after being on the road for almost two years. As much as we are loving being homebodies right now, the one thing that we miss from our travels is the food… no shock there, huh?
From the steak in Buenos Aires to the Fava Bean salads in Umbria to the Green Curry bowls in Thailand, we ate some darn good food when we traveled around the world in 2012.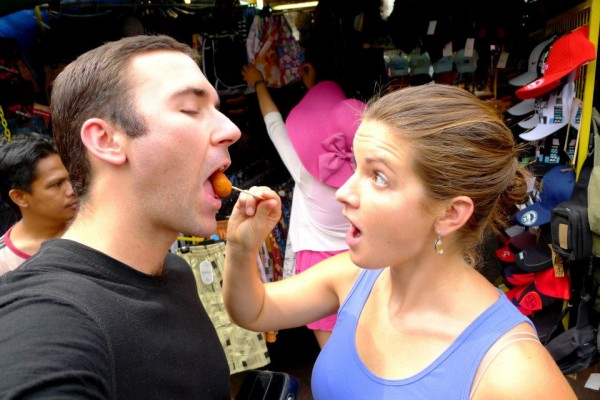 To capture the flavors that we have missed so much from our trip around the world in 2012, we're dedicated to getting creative with our dinner ideas and recreating some of our favorite dishes in our new kitchen in Portland.
In fact, we love experimenting with new spices and flavors so much that we recently started a subscription spice box service called SpicePanda – check it out!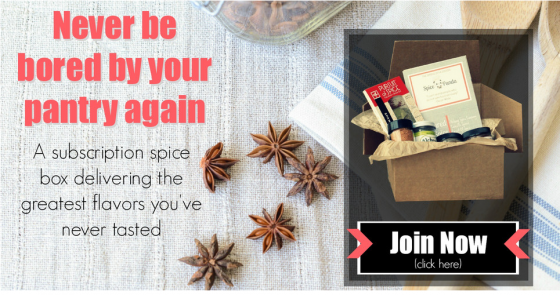 So how are we going about this quest to cook-up some of our most memorable meals from around the world? Keep reading….
My 7 tips for capturing flavors from your travels in your home kitchen:
1. Buy cookbooks specific to your favorite cuisine – If you love all the rich and delicious dishes from your recent vacation to France, why not take a stab at re-creating your favorite meals at home? With a little Google research, you can find some incredible dinner ideas and cookbooks specific to your favorite cuisine. Part of bringing flavors from your travels into your home is experimenting in your very own kitchen – and what better way to do that than with a little cookbook guidance?!
2. Shop at local specialty stores – Google grocers in your hometown that specialize in a particular cuisine. Whether it's an Italian Delicatessen, an Asian grocery store, or an Indian market, these places are bound to sell authentic ingredients that you frequently ate during your travels. Treat yourself to a special night at home. Look up one of your favorite recipes from your travels and hit-up these markets to find all the ingredients you need to complete your dish.
3. Build up your spice cabinet – Herbs and spices are the backbone to any cuisine, so if you love dishes from Thailand, it's no surprise that you should stock your pantry with traditional Thai spices – lemon grass, kafir lime leaves, ginger, etc. Many big-name grocery stores will have these spices/herbs on hand, but if not, you can always go to speciality spice shops or shops specific to your cuisine of choice. Shameless HINT: Why not sign up for SpicePanda? 😉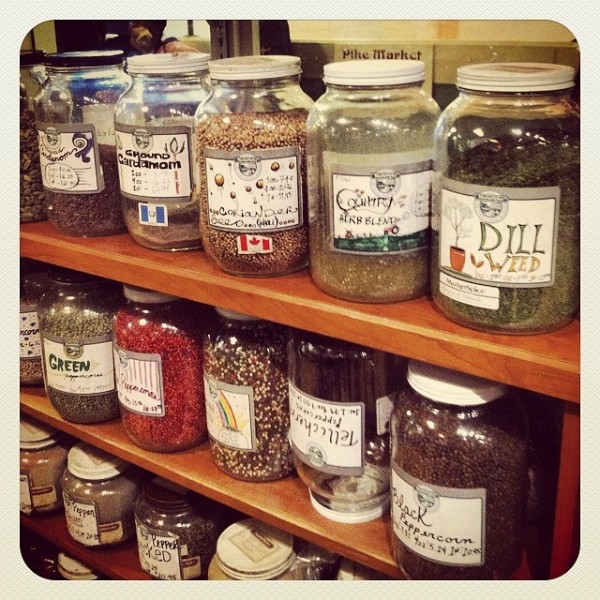 4. Shop at local farmers' markets – Part of eating so well during your travels was eating locally sourced ingredients from that particular country. You can create the most elaborate dish from a famous chef, but if you aren't using quality ingredients, your dish is going to suck… No offense.  Shopping at local farmers' markets for ingredients will allow you to recreate some of your favorite dishes from your travels with the added bonus of using incredibly fresh ingredients – it's a complete fail-proof way to ensure your dishes taste just like they did on your trip.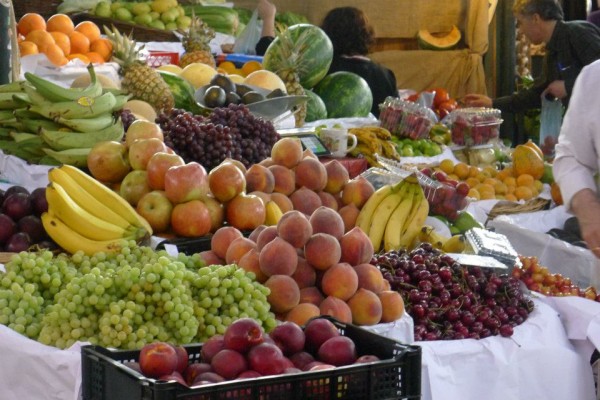 5. Eat like a local – This is our #1 tip for traveling foodies. To really experience a particular cuisine of a country or region, forget TripAdvisor and eat where the locals go to eat! But what about when you're home? Same goes. If you live in San Francisco and miss the food from your recent trip to China, go to Chinatown and eat at the restaurants and food stalls where the Chinese locals are flocking to. I can (almost) guarantee you that you won't be disappointed.
6. Throw a themed dinner party – If you love Mexican food, why not throw a Mexican themed potluck dinner party with your friends? This will allow you to experience a variety of  home-cooked creations and flavors of a particular country – without having to cook it all yourself! People are also "cooking to impress" when they are serving their food to others, so you better bet your friends will put their best chef foot forward!
7. Substitute staples from your favorite cuisine into your regular cooking – Does cooking a full authentic dish from your favorite country intimidate you a little bit? It's okay, that's natural… But why not start with some baby steps? Think of some of the staples you loved from a particular cuisine and add them into dishes you already are comfortable making. During our travels, I became obsessed with Farro, a grain they use heavily in some regions of Italy. When I came home, I started substituting Farro for rice in many of my regular dinners. This allowed me to enjoy one of my favorite foods from Italy, while not having the pressure of fully committing myself to cook an authentic Farro dish from Tuscany.
Now on to you: What is your favorite international cuisine? What are your tips for re-creating dishes from this cuisine in your home kitchen? Please share with us in the comments!
About Meg
Exhausted from traveling every week as a Business Management Consultant early in my career, I took a year off in 2012 to travel at my own pace. I am a high-energy girl that loves being active, eating food, drinking wine, and exploring the world with my partner-in-crime (and husband), Tony! I now reside in Portland, Oregon and continue to write about travel, food, wine, and the awesome adventures we have in the Pacific NW!