Whether you are a local or have visited Portland, it's probably no surprise when you hear that Portland has earned the reputation (for consecutive years!) as the best food city in the U.S.
Don't agree with the critics? Let the debate begin!
Regardless of skeptics' opinions on the matter, Portland (and really the entire state of Oregon) has ONE HECK of a food scene.
In the spirit of Feast 2017 kicking off in just one week, I decided to ask a few local industry experts what their favorite food and wine events are in the city and throughout the state. I hope these foodie folks below inspire you to visit the area or explore more of what Oregon has to offer…
So, if you love food and wine and live in the Pacific NW, don't miss out on these indulgent annual events!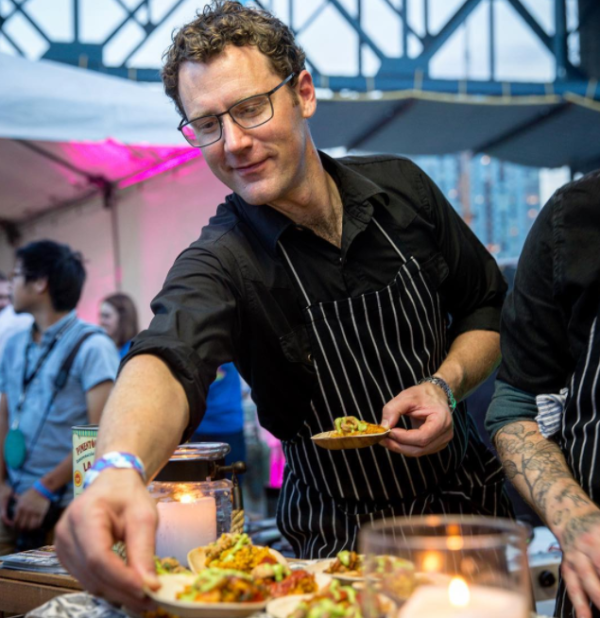 Photo Credit: Feast Portland
"Feast is one big playground for foodies, that's only open once a year! We provide the outline, our chefs and partners bring their creativity and then our attendees get to ride all of the rides. It's like Christmas morning for us and hopefully for everyone who attends as you never quite know what to expect at Feast, but it's always new and exciting."
– Carrie Welch, Co-Founder of Feast Portland and President of Little Green Pickle & Jannie Huang, Owner of Little Green Pickle
P.S. I have written A LOT about this legendary annual event, so be sure to check out my Feast posts here to learn more: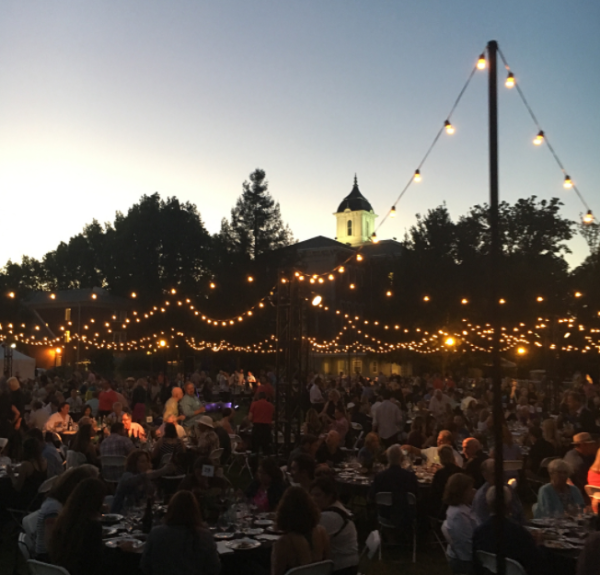 Photo Credit: IPNC
"I moved to Oregon in 2004 to help start a small family-owned winery in the Eola Amity Hills AVA of the Willamette Valley. Coming from the flat lands and corn fields of the midwest, I immediately fell in love with the Oregon wine country.
Fast forward through the last decade. I have built a career in Portland's thriving food and wine industry. From tracking current releases, to barrel sampling, to private wine tours with vineyard managers, winemakers and owners, there is so much to learn about Oregon winemaking.
There are only a few stand-out wine events that my wine colleagues and I look forward to. IPNC is one of them. If you love Pinot noir, you have to experience this event at least in once in your lifetime. While many different wines from around the globe are opened, the lion's-share of the wines are from Oregon wine country.
"It's about the LOVE of Pinot Noir." And when you inevitably do fall in love, there is no better place than the Oregon wine country to experience that love to the fullest. Every year you'll be able to celebrate your love again. Lunches in the vineyard, wine lectures, viticulture updates, and wine dinner parties are held throughout that last weekend — 'Mid Summer in July.'
It's also a celebration of the people in our wine community. As a volunteer sommelier, I was reminded of how much I enjoy the camaraderie and the shared dedication to this amazing work of humans and nature.
One of the best events of IPNC is the Salmon Bake. I think of salmon and Pinot as our native foods, each part of traditions that are uniquely Oregon. Guests line up for blocks before the gates open. Then there is an immediate scramble towards the ancient Oregon white oak on the Linfield College campus. On a perfect summer evening, guests feast of the quintessential foods of our region.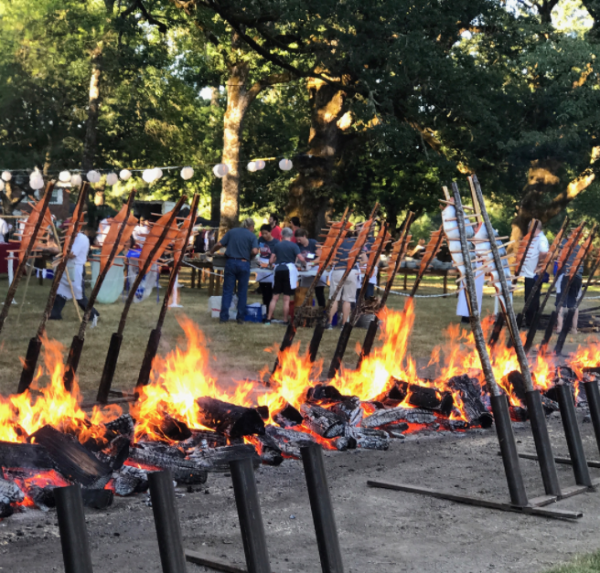 Photo Credit: IPNC
There is an IPNC tradition where guests are invited to bring their own wines. You should be so lucky to be sitting next to one of these connoisseurs (many of them walk from table to table to generously share their wines and their stories), or a grand cru producer from Burgundy, or a new producer with their first from California or any of the Willamette Valley AVAs. You will be amazed at the number of different styles of Pinot noir you taste throughout the night.
As a volunteer sommelier, there is another party behind the scenes with fellow volunteers. One vivid memory from this year was opening a bottle of Dusky Goose Pinot Noir that was heavier than my body weight (Kidding, but look at the photo!).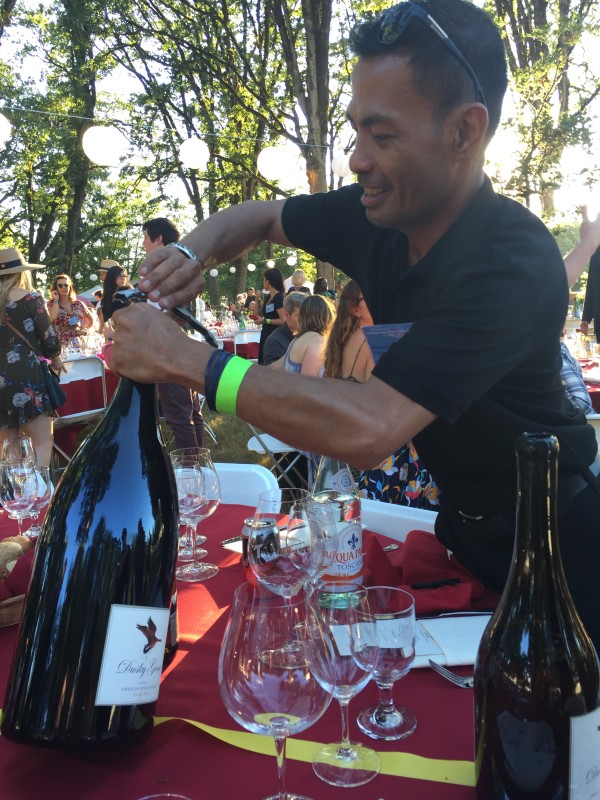 Life is all good because I just tasted an incredible wine from Flaneur and the first vintage Maysara Wines produced. I turned around and a fellow volunteer offered me a sip of an old Burgundy that's no longer available in the market. He specifically tracked me down to make sure I got a sip of something so pure, a red juice that's been sitting in the bottle for more than 30 years. It's the memories of these shared moments that will bring us back.
These are the moments of a lifetime."
– Ron Acierto,  Curator and Wine Director at Pinoynoirpdx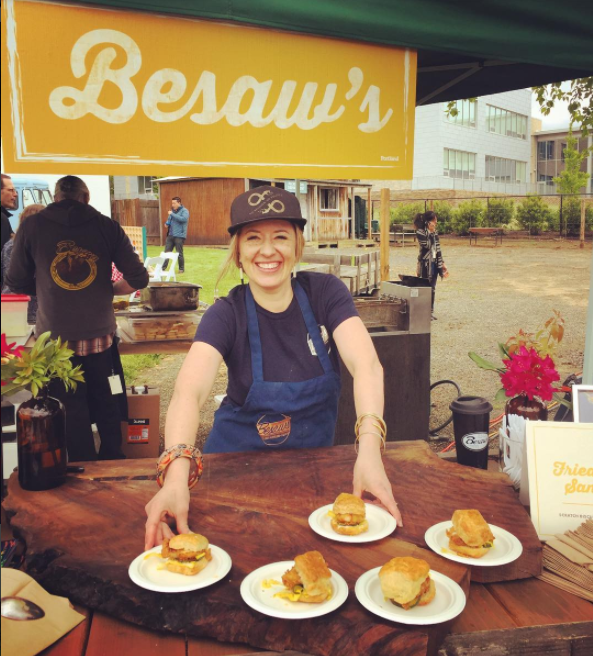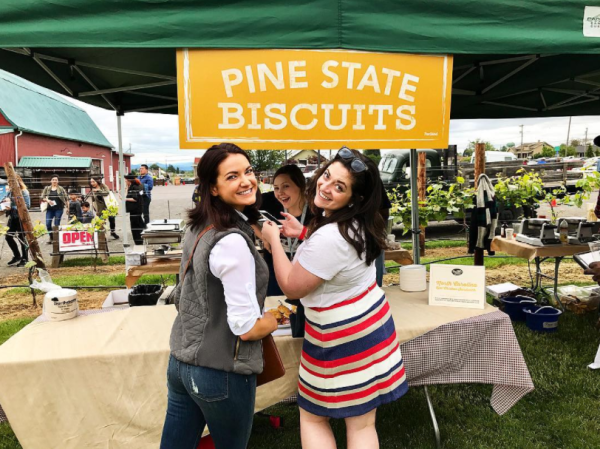 "For years Portland Monthly's Country Brunch has brought the pages of our magazine to life and transported our readers to the ultimate brunch destination. This event is chock-full of brunch bites prepared by the city's most beloved chefs, and a Bloody Mary Smackdown that brings out the best of the best mixologists. But for our sixth annual Country Brunch, we wanted to shake things up, and live up to the country part of the event's title… so we transported 600 food and day-drinking enthusiasts to the ACTUAL country for Portland's favorite meal.
Parkrose's Rossi Farms is the city's oldest farm venue and was the perfect setting for Country Brunch. In addition to the stellar chef lineup, (including Besaw's, Fifty Licks, Fried Egg I'm In Love, La Moule, Lauretta Jean's, Pine State Biscuits, Prasad/Harlow, Seastar Bakery, Verdigris, and Vivienne) brunchers could visit goats and chickens, play giant Connect Four, buy flowers, honey, and terrariums at our pop-up farmers market, hop into a Western jail photo booth, picnic on the lawn, listen to tunes from the Bylines, and sample Bloody Marys (this year Olympia Provisions was our judges' favorite).
Portland is known for its many food events, but none are as authentically local–and true to our city's culture–as Country Brunch. We look forward to many more years of brunch in the country–without ever needing to leave the city!"
– Rachel Ratner, Events & Marketing Manager at Portland Monthly Magazine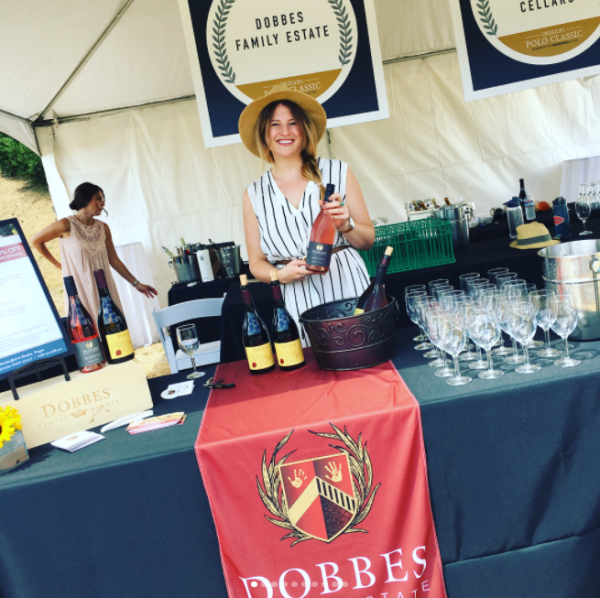 Photo Credit: Oregon Polo Classic
"Classic Wines Auction, recognized as one of Wine Spectator's top ten charity wine auctions, partners with the Hidden Creek Polo Club in West Linn, Ore., to bring the Oregon Polo Classic to food and wine enthusiasts around the region. Typically held in late July, the two-day event features a Family Day and a 21-and-over Championship Day making the event accessible to polo lovers of all ages. Guests of the Oregon Polo Classic will enjoy exciting polo matches, delicious local wines, a decadent lunch, the whiskey and cigar lounge, and a time-honored polo tradition, the Champagne Divot Stomp.
The 2017 event featured wines, beer and spirits from Ponzi Vineyards, Lagunitas Brewing Company, Taittinger Champagne, Crater Lake Spirits and Buffalo Trace Distillery, as well as tastings from Erath Winery, Goodfellow Family Cellars, Moffett Family Winery and Willamette Valley Vineyards, among others."
– Jane Wiley, Account Coordinator at Lawrence PR
Your Turn: What is your favorite food and/or wine event in the region? Please share in the comments!
About Meg
Exhausted from traveling every week as a Business Management Consultant early in my career, I took a year off in 2012 to travel at my own pace. I am a high-energy girl that loves being active, eating food, drinking wine, and exploring the world with my partner-in-crime (and husband), Tony! I now reside in Portland, Oregon and continue to write about travel, food, wine, and the awesome adventures we have in the Pacific NW!