Turkey to me was the ultimate in foreign locales. It was supposed to have amazing scenery, insane history, and an incredibly vibrant city (Istanbul).
We finally got a chance to visit in June of 2012 and I was NOT disappointed.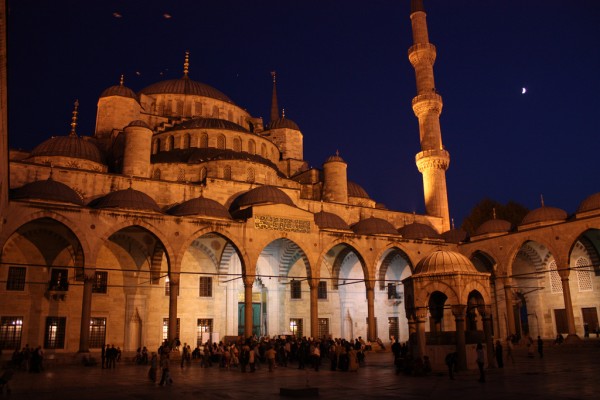 We actually visited the city with my parents and one of the perks of traveling with parents is staying in nicer hotels than you might normally otherwise

There were a lot of nice options for hotels in Turkey, but I am biased and will say that we stayed at the best. Right in between the Blue Mosque and Haggia Sophia, it presented a few magical evenings.
The last prayer calls would go out after sunset and when we were sitting on our room's balcony. The rush of the day would be behind us and we would be staring out past the Mosques to the city beyond. The prayer call would come wafting in on the warm ocean breeze and there was really no other place that we wanted to be.
But the nights weren't the only parts we loved. Because our hotel was in the historic center of Istanbul, we could walk or take short Taxi rides to almost every great destination we wanted to see.
Our favorite place probably had to be the Basilica Cistern. Giant pillars underground make up this ancient Byzantine water filtration system and create an overwhelming sense of awe.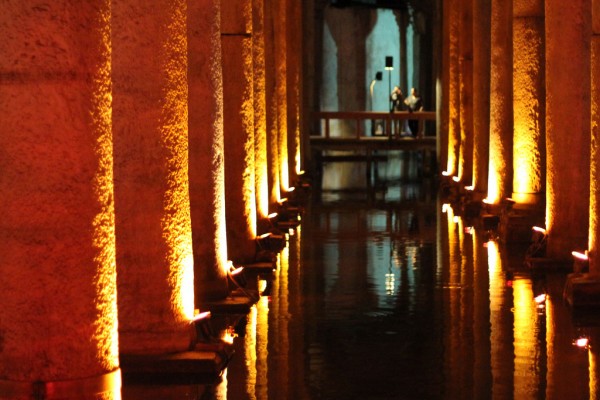 If history isn't quite your thing, then at least the food in Istanbul will make you happy.
So many good sections of the city have a lively food scene, but you will get different answers from every person you ask about where the best Baklava is in the city. The only correct answer is that you need to try as many as you can and love every second of it!
So let's recap, shall we? Amazing places to stay, great history, beautiful scenery, and awesome food. Istanbul is definitely a must visit city in Turkey.
Your Turn
Have you ever been to Istanbul? Were there other cities in Turkey you liked more?
About Tony
Quit his job to try actually following his dreams for once... and is currently loving it. He is working hard to to make this life-style permanent by writing about his adventures and brainstorming money making opportunities with his partner-in-crime, Meg.