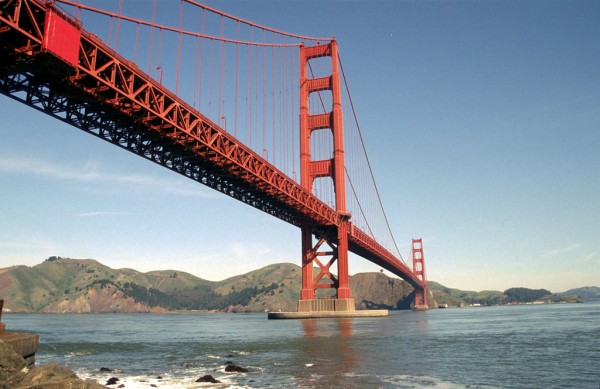 It's always nice to have as much time as you want to experience what a city has to offer. But sometimes circumstances just don't cooperate. So what is the best way to see a city when you only have a few hours?
The first impulse is to see and do as much as you can. Check out the big tourist attractions, eat at the top restaurants, and run around the city as fast as possible.
The better impulse, as we've come to see it, is to forget about seeing everything and just try to see what helps you get a feel for the city. That way, you will at least have a good idea of what to do and see when you have more time on your next visit. Since we were hosting some friends in the city, what better way to put our theory to the test than by using it on them…
How To Get A "Feel" For A City
1) Find A Place To Stay Near A Few Highlights Of The City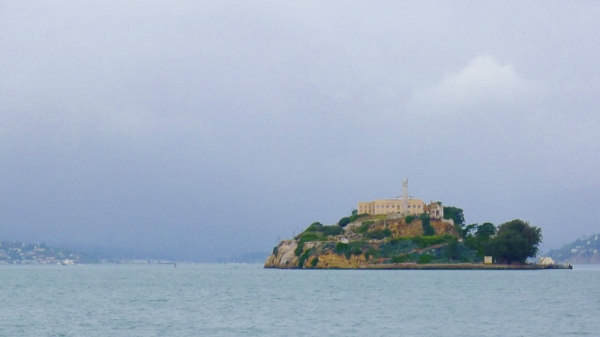 We stayed in the north part of San Francisco during our stay, which was a fairly short walk to North Beach, the extra touristy Pier 39, and the amazingly beautiful Fort Mason.
While Pier 39 really is super touristy, it can be worth a visit if you are in San Francisco for awhile. But for less than 12 hours? Skip it! We took a morning run from the inn we booked through Hostelbookers and immediately ran into Fort Mason. This is a must for anyone staying in the north part of the city!
Full of great running paths and spectacular views, Fort Mason captures the magical scenery that makes San Francisco so unique. Built right on the water with insane views of Alcatraz and the Golden Gate Bridge, you can even run directly from Fort Mason to Pier 39 if you wanted to see why so many tourists flock to it.
2) Walk Around An Iconic Neighborhood
Every city has at least one great neighborhood. San Francisco has at least 4, which makes the hard part picking one to explore. We chose North Beach since it was only 1 mile from the place we were staying.
Between a peak at City Lights (the bookstore that served as a home to the Beatnik movement of the 60's), a drink or two at Vesuvio (the bar of the beatniks), dinner at The House (an amazing Asian Fusion restaurant), and some post-dinner gelato, we got a great feel for the area.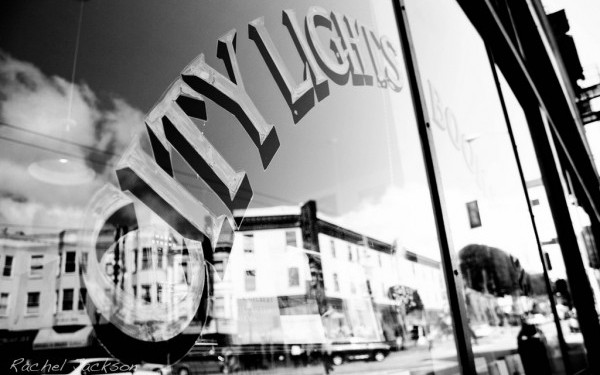 Picking one piece of a city to explore deeply often gives you a much better feel for what a city has to offer than trying to see a few things all over. This is definitely true if you only have a few hours!
3) Ask Friends On Social Media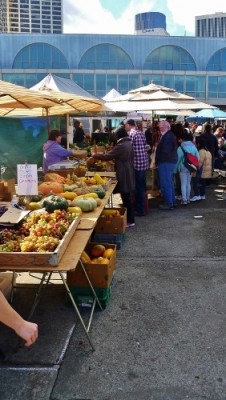 The fastest way to get a quick consensus these days is a question on Facebook or Twitter. We asked everyone we knew what would be a great place to take visitors in San Francisco and one of the most frequently mentioned places was the Ferry Building. We already loved this place from our many visits to the city, but it really is a great place for people to fall in love with San Francisco.
Great food at a lot of different small stores within the building and great seating outside at some delicious restaurants. Sitting outside to eat, you are right by the water with a pretty unique view of the Bay Bridge. The best time to go is on Saturday's when the farmer's market is packed with people sampling and shopping, but any day will provide a good meal and view.
Your Turn: What is your best tip for how to see a city in such a short period of time?
Our night stay in San Francisco was sponsored by Hostelbookers.
About Tony
Quit his job to try actually following his dreams for once... and is currently loving it. He is working hard to to make this life-style permanent by writing about his adventures and brainstorming money making opportunities with his partner-in-crime, Meg.