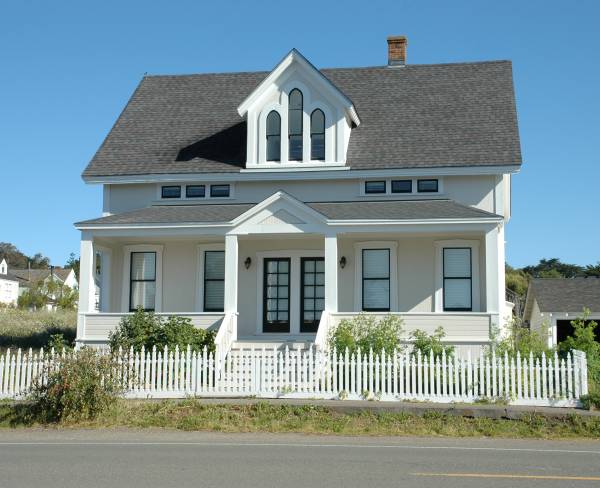 Get a job that pays well.
Save.
Invest.
Use your savings to pay for the down-payment on a new house and take a mortgage out for the rest.
Save.
Pay off your home loan.
Put down a bigger down-payment, take out a bigger loan, upgrade your house.
Repeat for 40 yrs.
Then retire and use savings to cram as much fun into your retirement as time (and health) will allow.
This is the long-taught, responsible method of being an adult.  If you have done this, or are on track to do this, good for you.  But don't think this is the only way.
Saving and investing is good.  Great even.  Make money and then make your money work for you.
But is buying a house really investing?
Look at this below graphic from Bloomberg Businessweek showing what we perceive to be the return on buying a house (not adjusted for inflation) and the actual return (inflation adjusted):
Maybe buying a house isn't the great investment we have always been taught…
So what to do with that money you have been saving?  Stock market, right?  Sure.  Very responsible.  You should be investing in the stock market besides just saving cash for a down-payment anyways.
But check out this research showing that while buying things won't make you happy, buying experiences will.
Invest in experiences that you have always wanted to do.  Invest in experiences that will give you memories for years to come.  Invest in yourself.
Your family.  Your friends.  Your boss.  They might all view your decision to not buy a house as risky, but you know the truth.  The money won't be wasted, but invested in your own happiness (and with the weak inflation-adjusted growth of housing prices, where is the real waste anyways?).
Following a path that some might call untraditional can be scary, but if you have some doubts… just watch as we invest our own house down-payment towards our around-the-world adventure and hopefully, land standing!
How are you going to invest your down-payment?