South America holds a special place in my heart.
Prior to our trip around the world in 2012, I had never visited South America, but it was the first continent we would visit on our trip.
Leading up to our trip, Tony and I planned an aggressive itinerary to see as much of the continent as we could.
From exploring our very first South American city (Santiago, Chile), to hiking Patagonia, drinking wine in Mendoza, enjoying everything involving red meat in Buenos Aires,  taking in the beautiful scenery of the Bolivian Salt Flats, to hiking the Inca Trail to Machu Picchu…
We crammed A LOT into our three months on the giant continent. The countless plane trips, bus rides, day hikes, and shared hostel rooms wore on Tony and I, but we left each destination enriched by the total cultural immersion.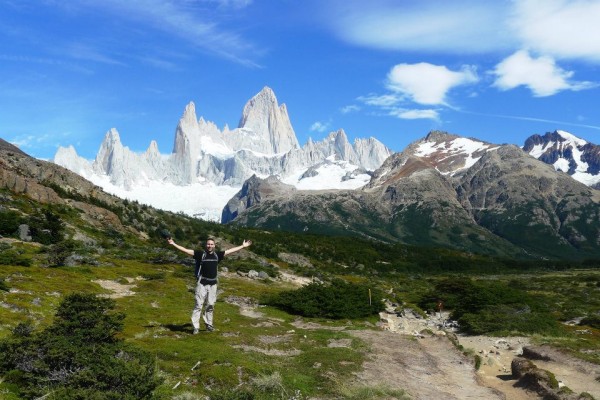 One thing that stood out through our South American travel was the amazing cuisine in every country we visited. Whether we were eating fresh ceviche in Lima or Guinea Pig in Cusco, we were constantly mesmerized by how seriously each region took their unique food culture and how intentional everyone was with the cooking and preparation of each dish.
This is why I was delighted to talk with Jaco Smith about his very similar itinerary on his recent trip to South America. As Executive Chef of the South-American gem, Lechon (located in Portland's downtown waterfront), I had a feeling that Jaco's South trip to South America was full of amazing food stories.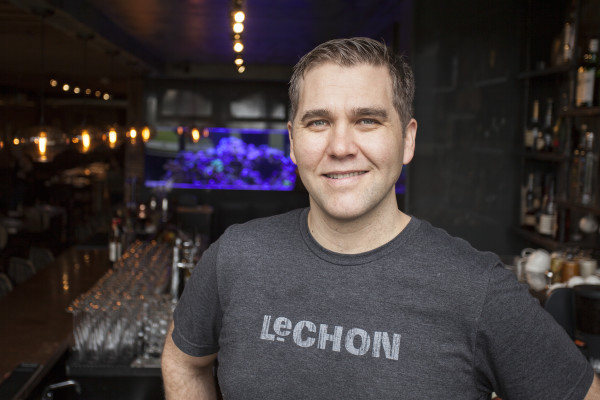 Tony and I have been privileged to dine at Lechon on several occasions, and each time we are impressed by how Jaco beautifully utilizes Northwest ingredients in both traditional & contemporary South American dishes.
Before opening Lechon, Jaco (having learned his cooking techniques in his home country of South Africa) dedicated himself to studying Francis Mallmann's "Seven Fires: Grilling the Argentine Way", and it really shines through in his work. But Jaco didn't stop his learning there. This recent trip he took to South America was an educational trip to better understand the culinary techniques and food culture in this part of the world (all of which influences Jaco and his staff here in Portland).
I hope you take a chance to read his drool-inducing tales from his South American trip below. After learning about his experiences traveling through Peru, Chile, and Argentina, I am eager to go back to South America and to experience this gastronomic continent the "Jaco way"…. enjoy!
Enter Jaco….
The Fuego
For the past couple years I have studied South American cuisine and have read many cookbooks. Deep inside me was this burning desire to experience more and to travel to South America to understand where the food originated, the culture and the cooking methods. I felt it was necessary to take the journey to South America to fully understand everything. When I watched Anthony Bourdain's show on Lima, Peru I told myself, "I need to travel to South America". I wanted to walk throughout the markets, taste the ingredients and observe the cooking methods.
Lechon's Chef, Arthur Dulin, and I flew down to South America from Portland in January 2017. We both did not know quite what to expect, but one thing was in common: To learn more about the food and ingredients and have a cultural experience.
There was this excitement as we boarded the plane on the quest to learn and absorb everything possible. One thing for sure was that we wanted to fully understand "The Fuego" (the fire). What is different about the cooking methods and how do these methods change throughout South America?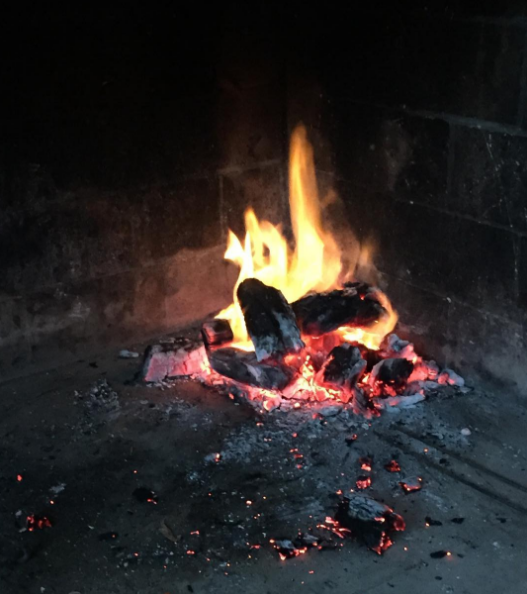 @jacosmith100
Our first stop was Lima, Peru. Anthony Bourdain's travel images reflect as we drive through downtown Miraflores in Lima. I was getting so excited about what we were about to experience. A first stop was lunch at a local sandwich cafe. The variety of fresh, refreshing fruit juices set me back in time, as it reminded me of juices we had growing up in South Africa. The bread ( Pan con Fraincais) was unlike any bread I had ever had. It was a crusty round bread roll and soft inside. All the varieties of sandwiches were simple, but perfectly executed and delicious. I had a pork sandwich with sweet potato that was to delicious. On the side salsa criollo and a couple sauces are served to add to your liking.
That same afternoon, we drove to the coast and watch the fisherman unload their catch of the day and to discover a few markets.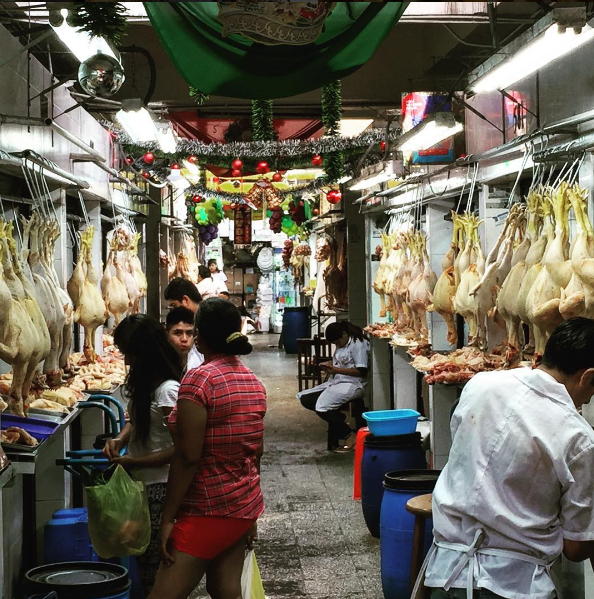 @jacosmith100
Next up was the famous ceviche everyone had told me about. We went to a local restaurant where most of the famous soccer stars stop in for their favorite Peruvian fare. The restaurant was packed at 3 pm, and I was certain we had come to the right place. The fish ceviche was perfectly prepared with the freshest ingredients and perfect amount of lime juice.
The very first dinner of 2017 was at Maido, a nikkei restaurant that is a fusion of Japanese and Peruvian cuisine. As we were greeted and led up the staircase, there was a brief pause when we got to the top of the staircase. Our hostess, welcomed the kitchen staff by saying, "Maido", and the entire kitchen repeated this back in unison. I knew then and there, that this was an experience I will cherish for the rest of my life. We were seated and I was mesmerized by the attention to detail and how beautiful the restaurant was.
@jacosmith100
The food was incredible and the beautifully presented dishes were flawless. The flavors were perfect and Maido told a beautiful story of the influences of Japanese settlers and their cooking techniques in Lima many years ago. Maido is recognized as one of the top restaurants in the world.
Our final food experience in Lima was at Restaurant Amaz. A restaurant that focuses on using Amazonian ingredients along with Peruvian cuisine to highlight the story of the influence of ingredients from the Amazon.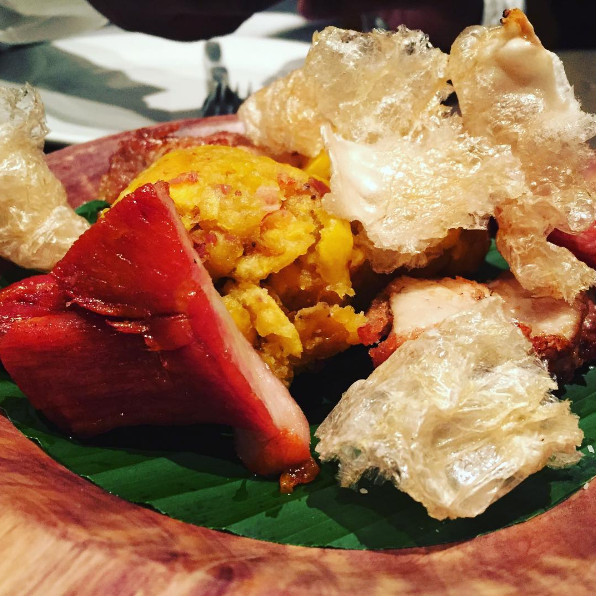 @jacosmith100
The cocktails were as amazing as the food. I had the traditional dish Causa before, but I will be honest… This was the finest, most delicious Causa I have ever had. It was a lovely chilled mashed purple potato with shrimp and plantains. The combinations of the dish were perfect and beautifully presented. So was the duck cooked in chocolate and achiote. The restaurant taught us all about the different vegetables, fruits and proteins available in this part of the world. I was fascinated to learn that there are 17 different varieties of potatoes in Peru.
Our journey ended in Peru and we were off on a short flight to Santiago, Chile. What a beautiful city that hustles and bustles each day. The Spanish settlers were evident with the beautiful architecture and parks. The city overlooks the stunning Andes mountains, and I could not help but think how amazing it must be in the winter. As daylight falls and the cooler temperatures drop everyone is out to enjoy the city. Many restaurants have outdoor seating, and patrons are out till past midnight dining at their favorite spots. As we sat listening to music till late at night, you observe what food makes possible in life. Food truly brings people together and build friendships and memories no matter where you are.
We wanted to dig deeper into the cuisine of Chile. Where did it all start many years ago? Restaurant Peumayen did exactly that. It was an Ancestral experience like I have never experienced before. Beautifully decorated with a stunning indoor patio, I did not know what to expect.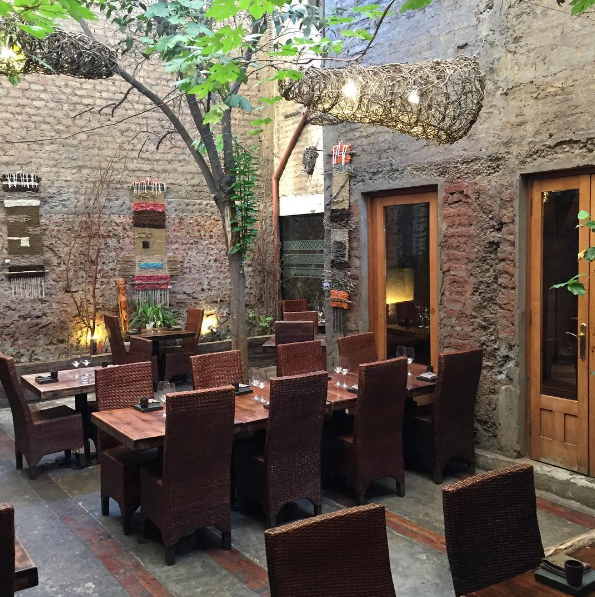 @jacosmith100
It exceeded expectations. The " bread basket" was a board with 8 different breads. From the left to the right representing the breads from the most northern part of Chile to the very south. Each flavor was different and stunning in its own way.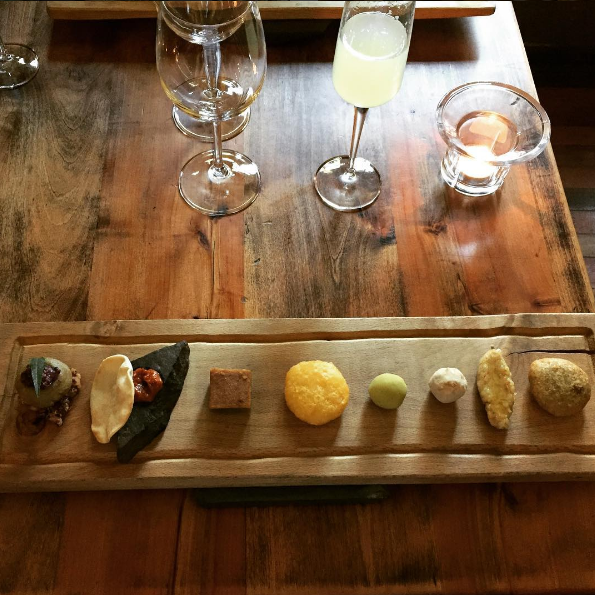 @jacosmith100
We were truly taken on a culinary journey back in time, with the freshest local grains, nuts and ingredients. The river trout smoked with bay leaves and tree bark was the highlight for me. Closing your eyes and smelling the smoking aromatics table side, I could imagine myself sensing those same smells many years ago. A simple side with strawberries, radishes, kale and Lima beans was perfectly balanced. We walked away from Peumayen with a completely different understanding of how it all started.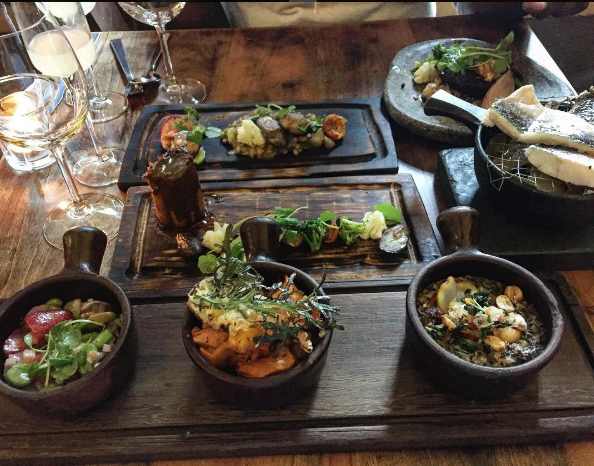 @jacosmith100
The "Mercado Central" (or central market) in Santiago showcases all the beautiful ingredients in this part of the world. From the freshest seafood, every corner you take, the market is filled with patrons buying ingredients to cook a meal later that day. There are a variety of eateries in the market serving up some of the local favorites: Empanada's, "Choclo" (a traditional corn and meat pie), as well as plenty of the freshest ceviche to name a few.
Don't miss out on the Pisco, they are quite delicious. There remains the rivalry between Peru and Chile who has the best Pisco. As everyone has their own opinion and rightfully so, Chile wins hands down in my humble opinion.
Leaving the beautiful city of Santiago, a 30 minute flight a cross the Andes Mountains brought us to the wine capital of Argentina, the city of Mendoza. With the quiet streets on a Sunday afternoon stroll, I sensed that on Sunday's it's truly a day where everything just closes and time is spent with loved ones, family and friends. From the beautiful trees that cover the streets, Arthur and I started exploring Mendoza. Mendoza is rich with history of Italian and Spanish settlers.
Walking up and down the streets, we could not decide where to have dinner. We wanted to taste what everyone has been telling us about, the Asado. And there it was… The biggest "Parrilla" (grill) I have ever experienced with a selection to none. From Chicken, Beef, Pork, sausage and more, it was paradise.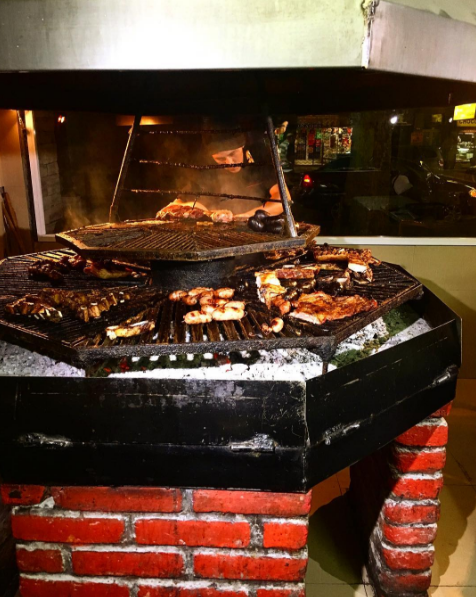 @jacosmith100
With the crackling fire and the chefs cooking the perfect meal, we were reminded of why we came to Argentina. Still in the back of my mind was the "Seven Fires" of Francis Mallmann (world renowned Argentine chef) and the seven different cooking techniques he has introduced over the years. Over the course of my time in Argentina, I started to learn more about the "Seven Fires" as we were introduced to a variety of different cooking techniques.
For a late lunch, we went to a stunning Italian/ Argentinian restaurant called La Marchigiana. We were greeted and quickly it was announced to the kitchen that we are chefs from Portland, Oregon. We were honored to meet the chef Theresa Barbara, the oldest female chef in Argentina (she is in her late 70's). Theresa came to Argentina from Italy and opened her restaurant 25 years ago. She was so proud to show us her kitchen, where they make fresh pasta, ravioli's and showed us the traditional Parrilla burning so magically in the corner of the kitchen. One thing is for sure: That Italian cuisine has deep roots in Argentina.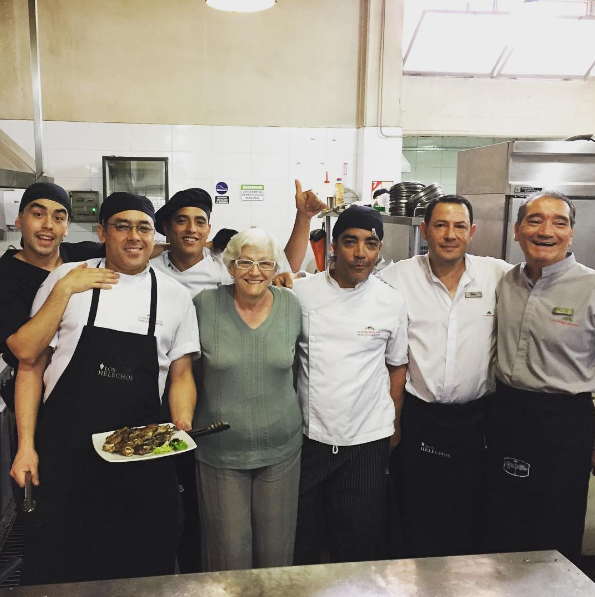 @jacosmith100
I didn't think our trip to Mendoza could get any better after our experience at La Marchigiana. To my surprise, it did.
Our Airbnb guests were so gracious with hospitality and invited us into their home to cook for us on the grill. They had a big Parilla set up in the back next to their courtyard. Our hosts went to the Mercado and bought an array of meats to cook for us.
As we share a traditional Yerba mate and drink through a metal straw, the feast is being prepared and "The Fuego" is lit. The cook for the night, Bruno, does not leave the fire for 1 minute as he carefully manicures the fire and places the coals under the grill — not too much or too little, but the perfect amount. He explains, "it will take 2 hours", and we all watch in anticipation. He carefully seasons the meat with just coarse salt and nothing els.
After 1 hour a storm breaks down. Even as it rains, Bruno does not leave the grill unattended. As he moves the proteins on the Parrilla one last time, we were invited to sit down at the table. 12 guests at the table gather for the meal of a lifetime. Arthur and I thought we were on the Anthony Bourdain show.
The meal is started off with chopped iceberg lettuce and on the side diced tomatoes and red onions. The next course was morcilla and chorizo, and off course bread. Next were platters of meat proteins in different phases. It was simply sensational, perfectly cooked Argentinian Asado. It was what we had traveled to Argentina for. At the end of the meal we were in a meat coma, but it did not matter as we were so satisfied and happy. After the meal, the guitars and musical instruments filled the sky with music and singing. It was amazing! Our Airbnb hosts treated us like family with grace and open arms.
We finished our itinerary at Mendoza's own central market. This market is inviting and stocked with beautiful artisanal charcuterie and prosciutto. It's a chefs paradise to walk the market and admire all the butcher cuts to choose from as well as locally made chorizo sausage.
Our trip could not be completed without a trip from Mendoza across the Andes mountains by bus to Santiago for our return flight back to Portland. The journey takes around 7 hours, but with delays at the Chilean border, we waited 3 hours to cross. It's a scenic drive through Argentinian wine country. Although it was close to 100F to the border crossing, the crossing itself is located at the very top of the snow capped mountains, where the wind chill drops temperatures to the low 40F. Once we made it through the border, we drove down the mountain and through the valley on the most roller coaster road down the mountain.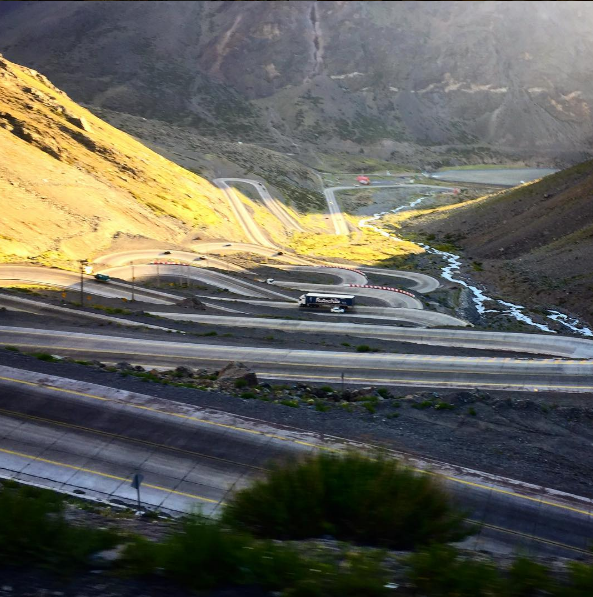 @jacosmith100
Our trip to South America was a culinary journey like I never imagined. Although we had a huge language barrier, patience and the willingness to communicate, friendships were made. It was the most enlightening cultural experience. If there's one thing that I will carry in my heart, it's that food, music, people and friendships unite us all, no matter where we travel in the world.
Jaco's South America Travel Tips
Sky Airways is very inexpensive to travel around South America
CATA busses are extremely comfortable if traveling by bus
Always remember you are a guest
Be friendly and polite
Pay the extra money to your cellphone carrier to have Internet and messaging
Use Google translate. It's very useful to communicate and speak slowly
Airbnb works great
Uber is the way to travel around the city and much cheaper than taxi's
Try and learn Spanish along the way
Try all the different cuisines and be open-minded
Absolutely eat an Asado in Argentina
Drink lots of Pisco's
About Meg
Exhausted from traveling every week as a Business Management Consultant early in my career, I took a year off in 2012 to travel at my own pace. I am a high-energy girl that loves being active, eating food, drinking wine, and exploring the world with my partner-in-crime (and husband), Tony! I now reside in Portland, Oregon and continue to write about travel, food, wine, and the awesome adventures we have in the Pacific NW!