Bangkok is famous for two things:
Ladyboys and cheap messages.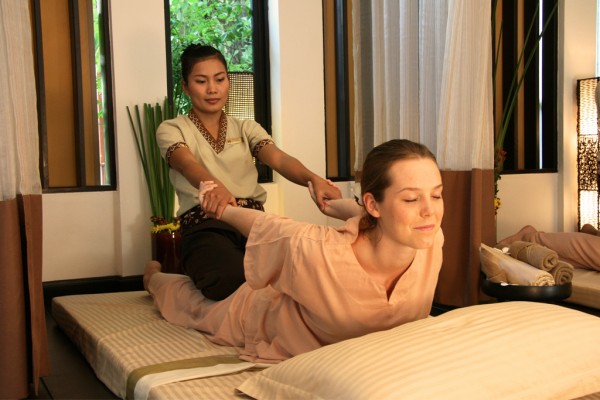 …It may actually be famous for more things, but I don't want to bore you with the details.
Unbeknownst to me, I would experience BOTH of these Bangkok treats during our 4-day stay in the city.  And in my situation, these two things did not go well together.
Going into our trip to Bangkok, Tony and I were pumped for the $4 hour-long foot massages that we have heard so much about from other backpackers during our travels.
On our first day in Bangkok, we decided to skip the sites and temples around the city and headed right to Khaosan Road for massages and fresh fruit shakes.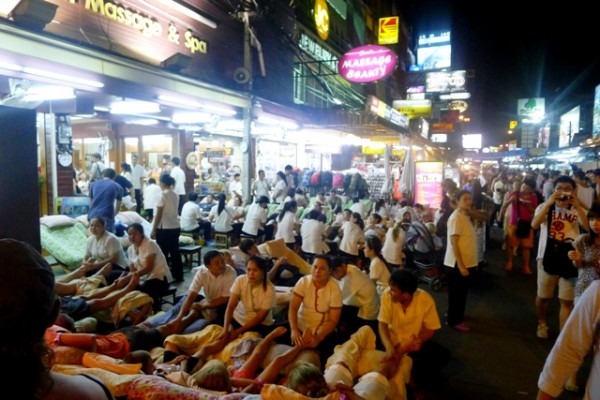 Our first experience was so wonderful that on day #2 we did the same exact thing again…. Annnd again on day #3.
It should have ended there, but unfortunately, we couldn't get enough and decided to hit up the massage shop one last time on day #4.
Biggest mistake ever.
Tony and I sat down in the massage chairs and over walks two attendants.  One looked as legit as they come. She was a cute little Thai lady, but with a sturdy upper body…. Just how I like my massage therapists!
Buuut then we had the other attendant. An obese ladyboy who grew breasts the old fashioned way: with floppy man boobs. As a cherry on top, she was wearing a fluorescent tee reading "Black Bitches Rock"…. Clearly, she was confused about more than just her gender.
The chubby ladyboy took one look at Tony's hairy legs (that would be the Italian in him) and started giggling and making gagging noises to the other attendant.  She made it pretty clear that she was NOT getting within two feet of my poor husband's furry stems.
Great. That meant Tony was getting the super professional foot massage while I was going to have to make do with the B-team. Tony doesn't even really like massages… this seemed so unfair!
I accepted defeat and tried to be optimistic… who knows, maybe this incredibly rude and childish ladyboy has some epic massage skills?!?
Wrong.
After lotion was applied to my feet and legs, my unprofessional massage therapist got on her cell phone and couldn't care less about the patron in front of her (me).  Instead of working out the kinks in my feet and legs, my chatty ladyboy was smushing her cellphone between her cheek and shoulder and was lightly gliding her fingers across my skin while she chatted away.
The pressure was so light that it actually tickled.  To be polite, I put on my best game face, held in my laughter, and tried not squirm about in my chair… This was pure torture.
I was 10 minutes into my "massage" when I looked over and saw Tony in his chair smiling with pure ecstasy over his amazing massage.
After seeing this, I had enough.
I began angrily staring down the ladyboy and waited patiently for her to make eye contact with me so she could see my displeasure.  Five minutes later, she meets my death eyes.
Note to self: Do not piss off a transitioning ladyboy pumped with hormones.
She instantly glares back at me and aggressively switches off her phone.  She then grits her teeth and begins to dig her chunky knuckles into my flesh, bones, tendons…. anything that will cause me excruciating pain – All while never breaking eye contact.
As much as I love rough massages, this was not what I had in mind.  She was mad and she was going to make me pay.
On the brink of tears, I hid my head in the magazine I was reading so she couldn't see my pain… I was NOT going to let her get the best of me (this was my hard-headed stubbornness in all its glory)!
Ten minutes into our war, I could see the sweat beading off her forehead and her hand strength on my feet and legs begin to weaken.  A feeling of relief washed over me when I realized that I had just won the battle.
That's right BEOTCH.
Unfortunately, I was not all that good of concealing my victory high.  A devilish smile accidentally grazed over my face right as she was about to throw in the towel.
Whoops.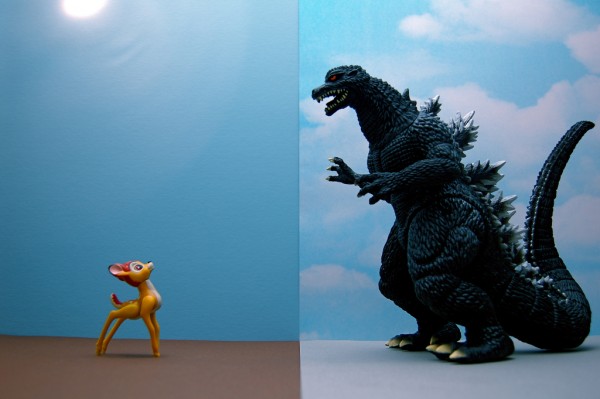 With a finishing blow, the 200+ pound ladyboy got up, stood over me, placed her palms on my stretched-out kneecaps, and put all of her weight onto me.  In the 10 seconds that she hovered over my kneecaps, I was in absolute agony and silently praying that my knees wouldn't break.
I may have won the battle, but my legs and feet may have thought otherwise.  After all was said and done, I looked down and was covered in bumps and bruises.  As I surveyed the damage, Tony waltzed over with a huge grin on his face looking like he was on cloud nine.
Tony: "That was absolutely AMMMAAAAZING" he sighed.  "How was your massage sweetheart?"
Me: Death eyes.
About Meg
Exhausted from traveling every week as a Business Management Consultant early in my career, I took a year off in 2012 to travel at my own pace. I am a high-energy girl that loves being active, eating food, drinking wine, and exploring the world with my partner-in-crime (and husband), Tony! I now reside in Portland, Oregon and continue to write about travel, food, wine, and the awesome adventures we have in the Pacific NW!