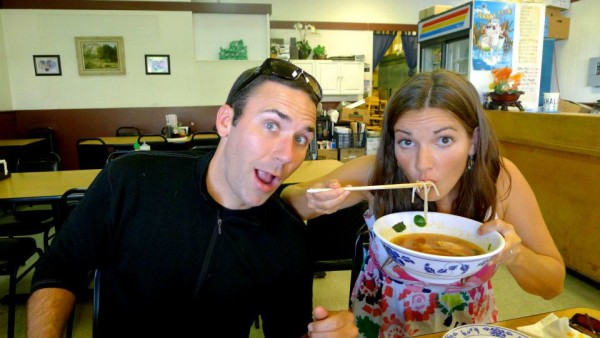 Shortly into our year-long trip around the world in 2012, Tony and I realized that much of the destinations we decided to visit were dictated by our stomachs. To me, there is no better way to explore a culture, learn about a city, meet new people, and engage with loved ones than through good food and good drink. From Thailand to Italy and Argentina to Australia, we have been fortunate to eat a lot of incredible food… but, shocker, there still is so much I want to explore. As with any bucket list, what I like to call my 'Global Food Adventures Bucket List' is a constantly growing and evolving list.
And because I am not this guy (…man, did my guidance counselor lead me astray), I need to prioritize my food adventures for budget and weight gain purposes. So, I have consolidated my list down into a manageable list of six must-tackle foodie experiences, both domestically and around the globe.
I also would love if you could leave a note in the Comments on a food experience you are also dying to check out. I would love to compare notes! Without further adieu…
My Global Food Adventures Bucket List
Eat my face off at Feast Portland 2016 (Portland, Oregon) – I have written numerous times about Feast, both this year and last, but what's not to love?! Feast is THE must attend foodie event of the year here in Portland. It takes place all throughout Portland for one weekend each September and showcases all the incredible chefs, food purveyors, wine makers, brewers, and artisans that make this state such a culinary mecca.
This 4-day event also brings into town some of the country's best chefs to participate. This year, Feast is celebrating their 5 year anniversary, so this festival is promising to be bigger and better than ever. Some things I am looking forward to this year? Here's a rundown: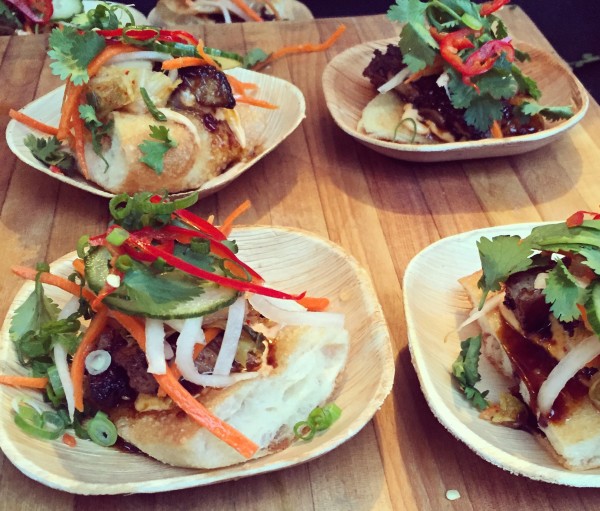 Eating and dancing my way through the Latin-themed Night Market with some of my favorite food blogging ladies: Meredith Davison (of Martha Chartreuse), Erin Mckalip (of Bakery Bingo), and Mary Warrington (of The Kitchen Paper) to name a few.
Eating whatever Doug Adams has in store at Friday's Grand Tasting. As a recap, Doug was the executive chef of Imperial (where he recently retired), worked alongside chef Vitaly Paley of Paley's Place here in Portland, and was a contestant on Season 12 of BRAVO's Top Chef. Last year, Imperial won the Feast 2015 People's Choice Award at the Sandwich Invitational with their INCREDIBLE Soy Braised Pork Belly Taco. I have no doubt that Doug Adams will bring his A-Game this year!
Indulge in Tom Douglas & Salt and Straw's flavor collaboration at the Grand Tasting: Triple. Coconut. Cream. Pie. Ice. Cream…. Mic drop.
Eat me weight in Honey Mama's chocolate at the Grand Tasting. I consider myself a chocolate aficionado, and this is my favorite chocolate in the entire world. Zero exaggeration.
Feast on whatever Alvin Cailan of Eggslut in Los Angeles has up his sleeves at the Night Market. Similar to Doug Adams, after the heat Alvin Cailan brought to Feast 2015, I am pretty pumped for what he has in store at Feast 2016. Warning: Do not browse Eggslut's Instagram account on an empty stomach.
Get meat sweats at Thursday's After Party, hosted by Pork Be Inspired and Portland Monthly Magazine. The name of the party is Pork of Ages 3.0. No further explanation needed.
And finally, work off all of these Feast indulgences (or at least some of them) at BurnCycle's EAT SLEEP BURN spin class on the picturesque roof deck of Hotel deLuxe Saturday morning.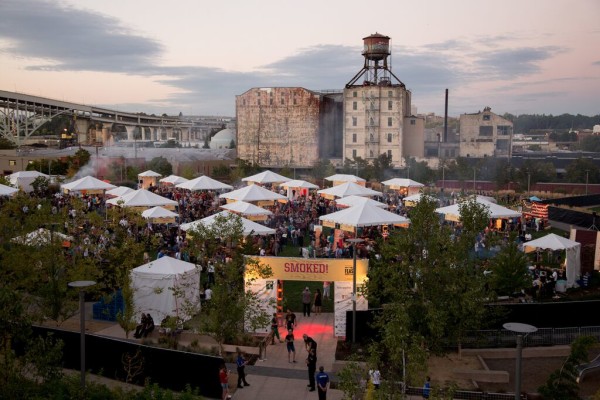 Photo credit Feast Portland
More pictures and stories from this weekend to follow…
Peruse Barcelona's Mercado de La Boqueria (Barcelona, Spain) – I am pretty pumped to feature this on my list, as we will be checking it off in less than a week. Yes, that's right, we are going to Barcelona MONDAY! In all fairness, I have studied abroad in Barcelona and have been to Mercado de La Boqueria, but that was well over 10 years ago and I will be excited to finally bring Tony, who will be experiencing Barcelona (and its famed market) for the first time.
One of the best food markets in Europe and the world, Mercado de La Boqueria is full of fresh vegetable & fruit stands, butchers (did someone say Jamón ibérico?!), cafes, tapas bars, and mom & pop restaurants. This is literally a foodie's heaven and you can find something for everyone here.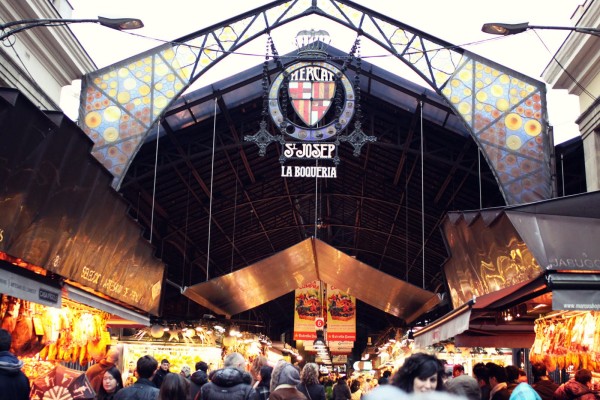 Photo credit Driftwood Journals
Dine at Mugaritz (San Sebastián, Spain) – While we are on the topic of Spain, one of the cities Tony and I will be visiting during our three-week trip to Europe is San Sebastián, located on the Northern coast of Spain in Basque country. San Sebastián is famously known for it's epic food scene. With more Michelin stars per capita than anywhere else in the world home to two restaurants in the top 20 of the World's 50 Best Restaurants, it's no surprise Tony and I chose it as a pit stop during our Europe trip!
During our stay, we will be dining at Mugaritz — lucky number 6 in the world. Tucked away in the forest and hills above picturesque San Sebastián in an old country farmhouse, diners can anticipate 20 ingenious courses spanning out over the course of 3.5 hours. I am warning you now to anticipate lots of annoying status updates and photos on our Instagram, Facebook, and Twitter accounts during these 3.5 hours of gluttony.
Throw a few back at Oktoberfest (Munich, Germany) – While this isn't a food festival, Tony attended Oktoberfest back in 2005 during his time in Europe for study abroad and still brags about how awesome it was to this day… So yeah, I have massive FOMO whenever he talks about it. More than anything, he talks about how good Oktoberfest's signature roasted chicken is. Tony uses phrases like "best thing I ever ate" and "meal on death row" whenever he brings this damn chicken up, that I know I have to eventually try it one of these days to ensure it lives up to the hype. #research
Until I can make it to Oktoberfest, I will have to consult this article each September: 11 Foods You Need for an Oktoberfest Feast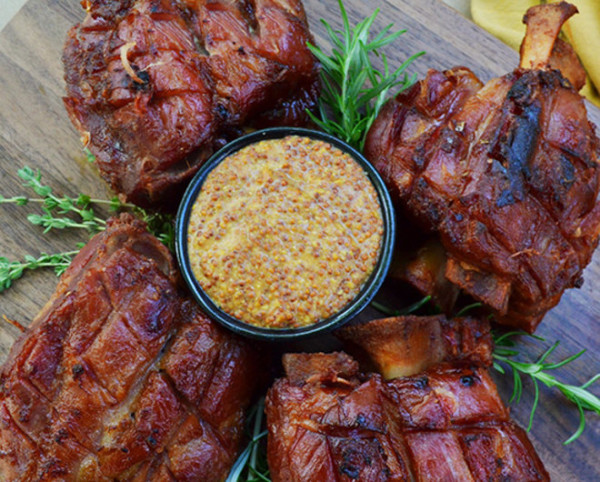 Eat my body weight in Sushi at Sukiyabashi Jiro (Tokyo, Japan) – Ever since watching the 2011 documentary, "Jiro Dreams of Sushi" on Netflix — documenting  chef Jiro Ono's work at the Tokyo sushi restaurant, Sukiyabashi Jiro — I have had flight alerts setup in my email for Tokyo.  Here's a quick rundown:
"The three-star Michelin restaurant is located in the basement of an office building near the Ginza station, with a modest wooden counter and only 10 tables in the entire establishment. 89-year-old master chef Jiro Ono serves a tasting menu of roughly 20 courses, for a total of 30,000 Japanese yen (just under $300)." – Megan Willett, Business Insider
One thing that caught my eye in the documentary was how Jiro had one chef in his restaurant whose only job was to wash rice all day. This chef had to do this once specific task for three years (THREE YEARS PEOPLE!!!) before he could move on to the next step in the learning process. Bottom line: this sushi probably is — and better be — the planets's gosh darn best sushi.
End a day of wine tasting with a lavish meal at French Laundry (Yountville, California) – Tucked away in California's wine country is the famous French Laundry. It was through hearing about the French Laundry years ago that I learned about the concept of tasting menus… and my wallet ever since has cursed French Laundry for this.  After watching Anthony Bourdain's 2002 episode of A Cook's Tour – French Laundry Experience, it's hard not to fall in love with this 20-course tasting menu restaurant, operated by the famous Chef Thomas Keller.
Sidenote: I may have to wait until I have a kid that can experience French Laundry with me, so I can do THIS.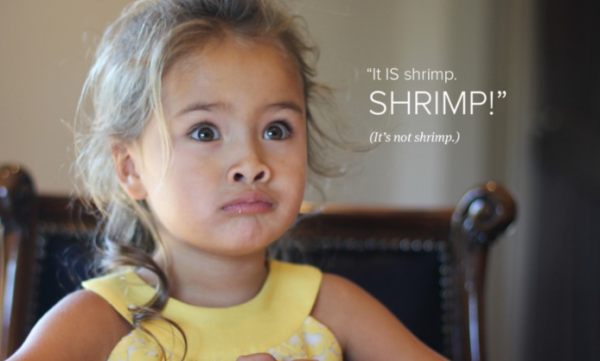 Like I said, this list is always growing and evolving and I would love for you to share in the comments anything I should add to the list! Thanks for listening to be ramble about my love for food and be sure to follow the adventures from Feast 2016 (happening this weekend) over on LandingStanding's Instagram.
About Meg
Exhausted from traveling every week as a Business Management Consultant early in my career, I took a year off in 2012 to travel at my own pace. I am a high-energy girl that loves being active, eating food, drinking wine, and exploring the world with my partner-in-crime (and husband), Tony! I now reside in Portland, Oregon and continue to write about travel, food, wine, and the awesome adventures we have in the Pacific NW!