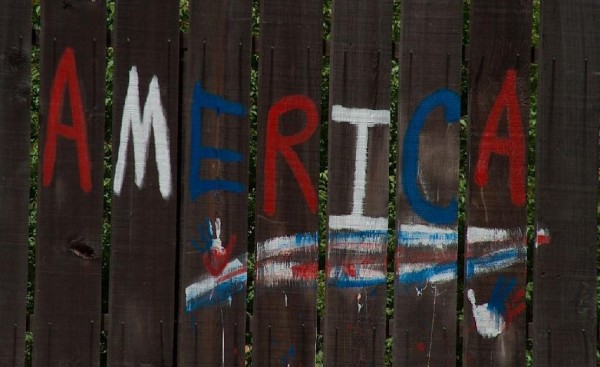 You're at work, reading about other people traveling, and you thoroughly enjoy learning about their adventures.
But more than a small part of you also considers it torture, since all it does is tease you while you crank away on excel spreadsheets and word docs. I remember this feeling… very well.
Travelling outside of your home country is not an option for everyone, but that doesn't mean that travel has to be ruled out as well.
In honor of today being July 4th, America's Independence Day, you should check out these great travel blogs that focus on the US.
Get inspired, get patriotic, and go see everything the US has to offer a traveler.
After Rob and Darlene got married in late 2009, they got an RV and set off to escape the cold of Edmonton. They headed south into the US and wrote about their adventures along the way. Their trip is over, but dive through the older posts to see what it was like.
This is a not-so-secret dream of mine. There is something nostalgic about exploring America by road and I need to do this once in my life. Until then though, I can live vicariously through the Young Snowbirds.
Traveling the country and writing about beer? Sign me up!
Chris and Meredith have a passion for beer. Don't believe me? Check out this list of all of the micro-brewery's where they have tried beer since the 90's… crazy!
If July 4th is about anything these days… it's about drinking beer with friends. Reading The Beer Geek definitely makes me miss the states – I guess I'll just have to console myself with some German beers in Berlin.
Donna and Alan travel the world and right from the perspective of two baby boomers… but they are no strangers to traveling in their own backyard.
Living in Arizona, they have so many great sights to see. When I think of classic America, I will always think of those western landscapes (thanks to Clint and The Duke).
That flight to Europe might too expensive for you, but could you drive out to Arizona for a week to the Grand Canyon? Do it!
Living in Lander, Wyoming, Shelli is in frontier country. After Meg and I spent a magical week in Yellowstone 4 years ago, this state will always have a special place in my heart.
Shelli writes on many topics, but her passion for the outdoors definitely shines through. She also took a 12 day Outdoor Leadership course that is very high on my bucket list. Spending almost two weeks backpacking, camping, and learning survival and leadership skills? Totally badass.
Read along as a New Zealand journalist tries to make sense of the US after moving to San Francisco with his family in 2010. Nothing is off-limits as he discusses culture, politics, and whatever else strikes him as interesting.
I always find it interesting to see America through a different set of eyes. You never realize how strange and unusual your own country can be until a New Zealander shows you the way!
Your Turn: Are there any blogs that focus on US travel that you love? Who should we be reading to get our recommended dose of vitamin USA?
About Tony
Quit his job to try actually following his dreams for once... and is currently loving it. He is working hard to to make this life-style permanent by writing about his adventures and brainstorming money making opportunities with his partner-in-crime, Meg.