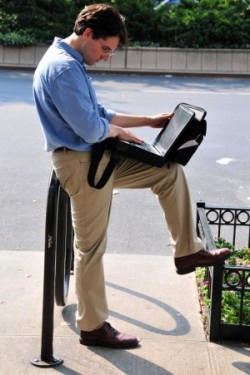 Starting a business is…
Finish that sentence with any descriptive adjective you wish: hard, fun, rewarding, exhilarating, nerve-wracking, tear-inducing.
With so much needed to be accomplished by a startup team, cutting through all of the noise to figure out where to best spend their time and resources can be daunting.
Success is determined by how much attention and focus an entrepreneur can bring to the specific areas that influence profitable growth.
And how do you do this if you are traveling?
The key is using all of the amazing tools that this era of omnipresent wifi has brought to the nomadic entrepreneur. Let's take a look at some of the best (and low cost) ways to efficiently accomplish your goals while growing your business and traveling.

Do you have a website and want to test new messaging or a new product idea? Are you intimidated by the process of building a website and are stuck in limbo trying to bring your message online?
The intuitive layout makes it easy for anyone to quickly build a landing page using drag and drop features. Just register a domain, drag and drop until you like what you see, and publish you page. Unbounce handles the rest.
However, the true benefit in using Unbounce is the ability to split test different pages (A/B testing).
Split testing allows you to test different messages to see what improves your click rate or any other conversion goal you have. You can create two identical pages with just the language on the "Sign Up" button being changed to "Try It Now!" Then Unbounce will randomly present the pages to different  users and you can monitor which one has a better click through rate.
My favorite part? It's free if you have less than 200 visitors, so why not at least try it?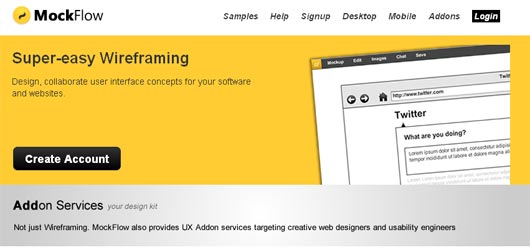 Similar to Unbounce in user experience, Mockflow is another program that utilizes drag and drop to let even novices seem capable. The difference is that Mockflow lets users build wireframes for design purposes.
Did you test out a business idea using Unbounce and like the response rate? Want to build out a more robust website to take the next step?
Design it in Mockflow, find a designer you like to build the site, and then let them use your detailed model. Because the designer will have a very clear idea of what you want, there will be fewer revisions and the design process will be that much cheaper.
It's free to use if you only need to build a maximum of 4 pages at a time… not too shabby for most early concept business websites!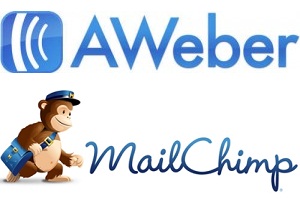 Once you have gotten some positive feedback on your concept, you need people willing to pay.
By using a professional service to manage your email campaigns and with a little knowledge of what to do, you can be sure to increase your customers.
Try setting up automatic emails when a new customer signs up to introduce them further to your company and product. Have they already purchased something? Follow-up with other products they might enjoy. Nothing is better for your bottom-line than a successful cross-sell.
Mailchimp is great for starting out because it offers a free option. Aweber offers $1 for the first month and $19 thereafter for the basic plan. Take a look at both and see what suits you better.
For us, we started with Mailchimp, but ultimately switched to Aweber based on a more intuitive user experience and a few more features.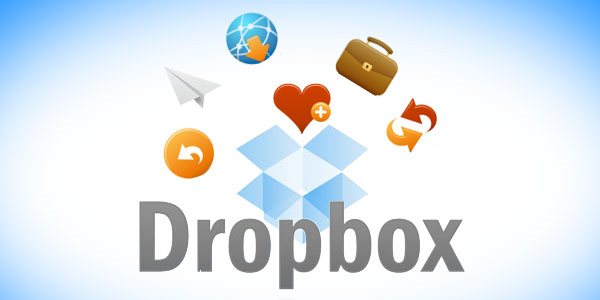 Save everything you need for work online and on your devices. Access it on any of your or your partner's devices.
Does a products description get much clearer and does a product deliver on its mission better than Dropbox? Probably not…
For $9 a month, we initially received 50GB of storage, but this was eventually increased for free to 100GB. Gotta love when a company you like treats you so well!
Task Management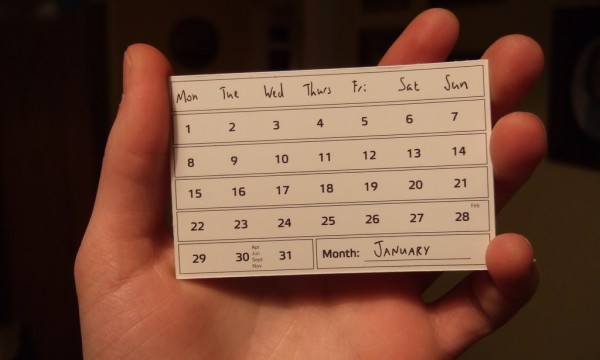 Staying organized and on task is a monumental undertaking when starting a business. So many things seem "flashing red" important, but you still need to prioritize them to be effective.
For individual tasks, I use Todoist. It's a handy extension for my Chrome browser. When clicked, a list dropdowns where I can create projects and then add tasks to each project. It has a smart calendar which means I can type in today, tomorrow, every Wednesday, or every other day to schedule different tasks.
On group projects, we use Wedoist. It is a simple website that lets you build lists and then add tasks to each list. Each task can be assigned to a different user with a date it needs to get done. Emails to remind you of what is due next can be sent daily.
We have yet to try it, but we have also heard excellent things about Trello. Another site that lets you easily manage your tasks, it provides a little more flexibility than Wedoist. You can drag tasks around your main page and create numerous sub-lists.
Both Wedoist and Trello are tremendous (and free) ways to keep your entire team on schedule and meeting deadlines.
Fulfillment Centers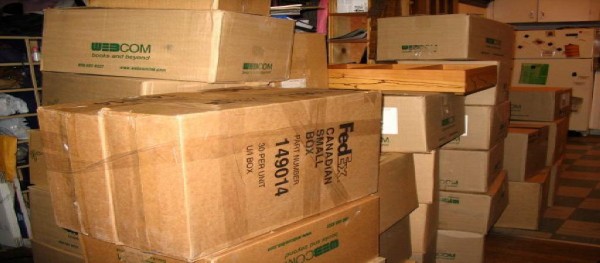 While not an online solution, fulfillment centers are one of the big reasons entrepreneurs that sell physical products can still have the freedom to travel anywhere.
Fulfillment centers are businesses that handle the storage and shipping of others products.
For example, you have 10,000 Alapaca sweaters in inventory and are selling 100 per day. If you want to be in Thailand one week, Vietnam the next, and then in Australia the week after, it would be near impossible to check 10,000 Alpaca sweaters for your flights to each country.
But what you can do is have your supplier ship the sweaters to your fulfillment center. Then you can alert them when new orders come in and have them send the sweaters to the appropriate addresses.
Yes they cost money, but they also give you a lot of freedom. For a good place to browse through the basics, check out what Amazon offers for their fulfillment center. Just know that they are known to be a little on the expensive side.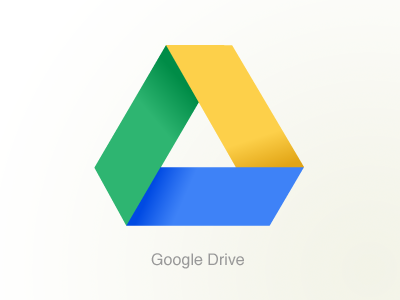 Previously known as Google Docs, Drive is an amazing resource for entrepreneurs.
It is Google's answer to Microsoft Office and it allows for complete sharing of all documents. You and your partner can edit spreadsheets and documents in real time while watching what the other person is doing.
If you are still stuck on using Microsoft Office, Google Drive can even convert your finished files to Office format.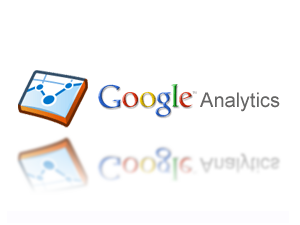 If you are not testing your business and monitoring your metrics, you really have no idea how you are doing.
Were customers buying more last week because of the switch to your product description page or because you lowered prices by $1? Did that long weekend reduce sales or did that change to your product picture cripple your conversion funnel?
Google Analytics is free and provides a tremendous amount of information about how people are using your site.
Combine analytics with something like Unbounce and you will have a detailed view of what influences your customers' decision and what increases your conversions.
Bonus Tip – Automate Social Media
Before you go accusing me of sacrilege, I am not saying you should automate your online social interactions.
What you should automate are a majority of the messages that you initiate. Spend 20 minutes before signing offline for the night scheduling a few tweets about your business and industry for the next day. Then schedule one or two posts for the next day on your Facebook page as well.
This allows you to provide a resource to your customers and fans by keeping them up to date on things you find interesting in the marketplace, but also frees you up from getting sucked into the social vortex.
Check in once or twice a day to respond to some messages and not only will your customers not notice that the messages are automated, but they will love your increased interactions and start viewing you as a trusted authority in your field.
Some great ways to start automating your social media are to use Tweetdeck for Twitter and to use  Bufferapp for Facebook. Both Twitter and Facebook now allow you to schedule messages with their interface, but we still find using these other methods easier.
About Tony
Quit his job to try actually following his dreams for once... and is currently loving it. He is working hard to to make this life-style permanent by writing about his adventures and brainstorming money making opportunities with his partner-in-crime, Meg.