For the entire year of 2012, Tony and I traveled the world without a plan. Beyond our airline tickets (that we bought a few weeks in advance of our desired travel dates) and the occasional hotel room booked out, we explored the globe not knowing what came next.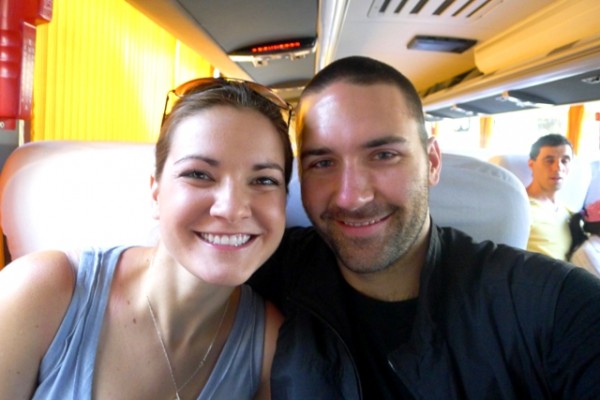 It was liberating and thrilling… But weirdly, once our 12 month RTW trip ended, we were in desperate need of exactly what we had ignored for so long…
A plan.
But what kind of plan?
Upon returning home, Tony and I realized that we were the same people returning from our trip than when we had left. We were the same people that weren't ready to start a family. The same people that didn't want to work in a corporate job. The same people that didn't want to buy a home.
The same people who didn't want to live conventionally.
So for our first longterm plan since our travels started, we decided to go small. In fact, a "half plan" sounded good to us…
And so in true "half plan" form, we signed up for a Half Marathon!
But not just any half marathon: Always being lead by our stomach (and our livers), we signed up for the Healdsburg Wine Country Half Marathon on October 26th in California…. And if there is anything that is going to motivate me to run 13+ miles, it is knowing that there is a wine tent at the end of that dark half marathon tunnel!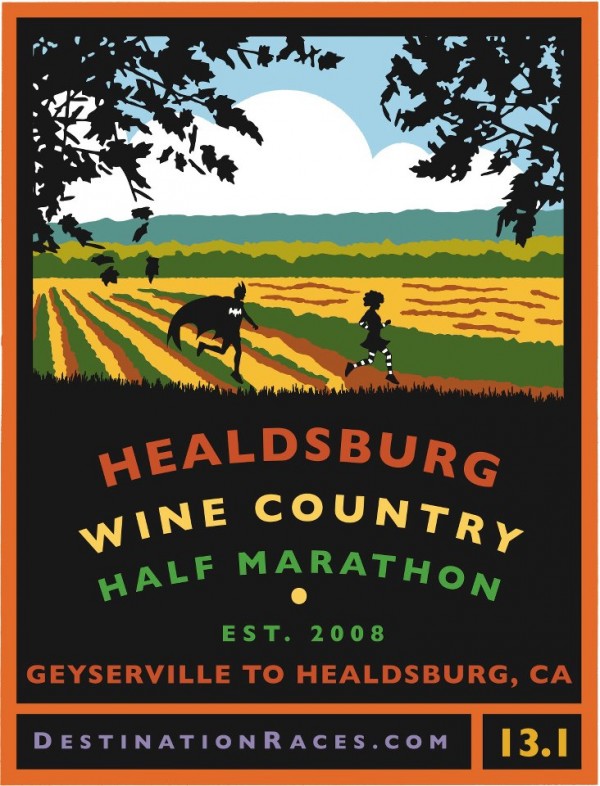 As if the race could be anymore badass, it also is hosted in wine country on the weekend before Halloween and is therefore costume themed.
Immediately upon discovering this, Tony and I took the leap and registered for this fabulous run.
Next step:
Finding friends to embark on this running journey with us… After all, a Halloween themed wine run is fun as a couple, but with friends? 10x BETTER.
Luckily 8 of our friends immediately hopped on the bandwagon to join us:
My sis and bro-lo, Kat and Brian
My childhood bestie and her awesome husband, Martha and Jose
Italy wine buds Allie and Jim
Globe-trotting soulmate couple, Leah and Leanne
With 10 of us registered and ready to start a drinking team (with a running problem), the emails back and forth became legendary. The biggest email chain debate seemed to revolve around what costumes we would wear for the run. After passing around some funny, quirky, and downright disturbing ideas, we settled on teaming up as the Mario Kart clan for the run.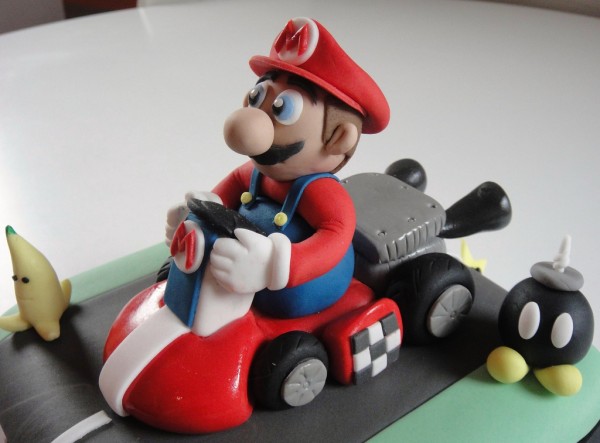 Our inspiration around Mario Kart stemmed from our groups mutual love (and previously heated battles) of Mario Kart. And not only will we be suiting up in Mario Kart attire for the race, but some MK Olympics may be in the works back at our Airbnb rental where we will all be crashing for the race weekend.
But enough about the shenanigans, Tony and I now need to get our running shoes on and start training!
With 78 days left to go until the race, we are already well into our half marathon training plan and enjoying every second of it. It helps that our regular trail runs near where we are housesitting in the Sierra Nevadas have this as a backdrop…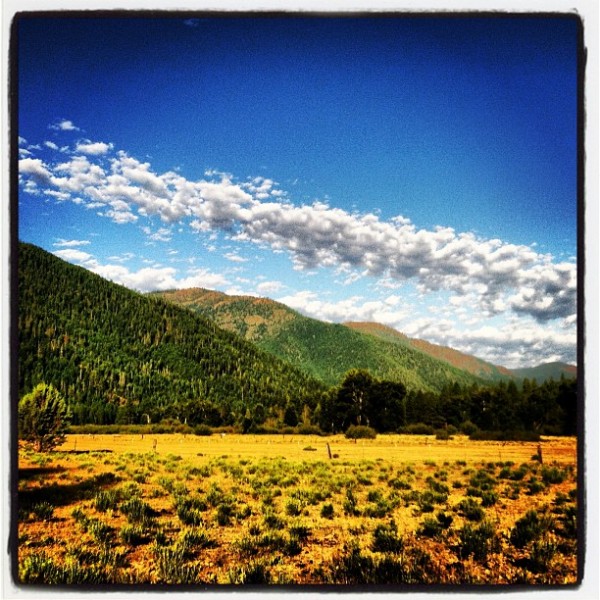 What I also love is that Brooks Running is partially sponsoring our training and recently mailed me a pair of their uber comfy and fun Adrenaline ASR 10 Running Shoes… and I am OBSESSED.
Prior to receiving these shoes in the mail, I went to a sports store with Tony in Sacramento where we each tried on a plethora of running shoes.  Out of all the shoes I tried on, these were by far my favorite, so when Brooks offered to sponsor some of our training, I couldn't resist!
I have always been a New Balance gal, but after one day in these light-as-a-feather running shoes, I have converted and may never go back. It is though I have upgraded from my reliable Toyota to the Rolls-Royce of sneakers. As soon as I tried them on, I felt the immediate difference from your average running shoe. The Adrenaline ASR is a versatile off-road running shoe with the lightness of  a high performance running shoe. To add to its awesomeness the ASR's have "crash pad plus Omni Grooves" to keep them flexible on wobbly terrain… Yes, I am wearing the SUV of all shoes.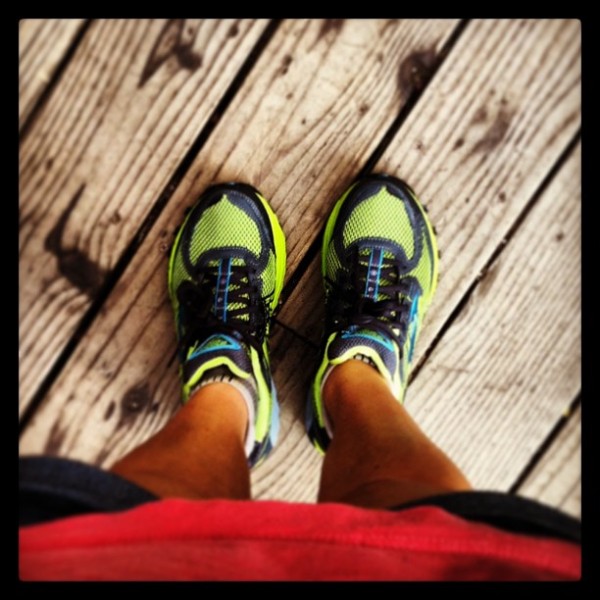 During week one with my new running shoes, I think Tony got a little sick of me repeatedly shouting out mid-run that I felt like I was running in slippers!
As an added bonus, I am in love with their bright green coloring – And it just so happens that I am running the Headsburg Marathon as TOAD… These shoes will go perfectly with my cute Toadette outfit, don't you think?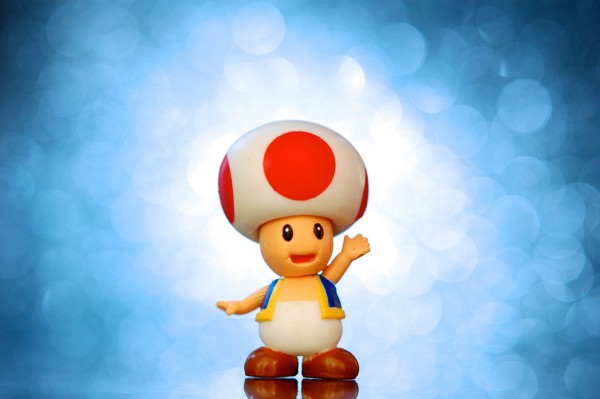 The only thing I am worried about now is getting these pretty shoes all dirty on our trail runs!
With beautiful mountain scenery to train in, incredible Brooks Adrenaline ASR running shoes to run in, and the best team we could ask for, Tony and I are counting down the days till the Healdsburg Half Marathon. It's gonna get WILD.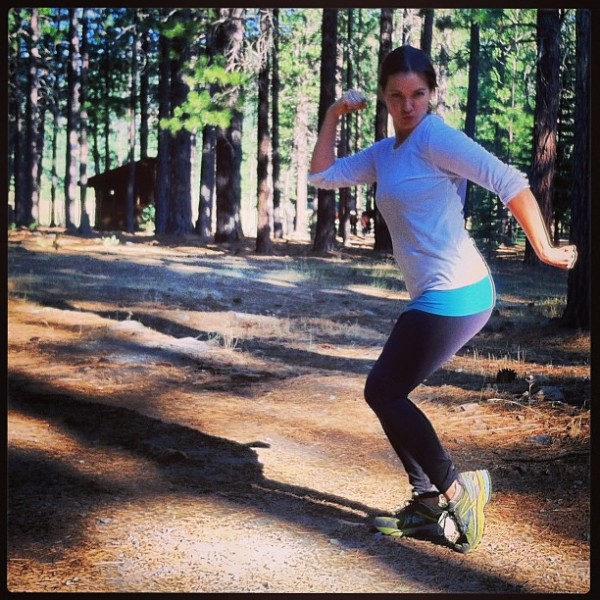 How's that for a plan?
Your Turn: Have you run/paticipated in any races – marathons, Tough Mudders, etc.? What was your experience? And what should Tony and I tackle next??? Please share below in the Comments section!
Thanks Brooks for partially sponsoring our training for the Healdsburg Wine Country Half Marathon. As always, our opinions are our own!
About Meg
Exhausted from traveling every week as a Business Management Consultant early in my career, I took a year off in 2012 to travel at my own pace. I am a high-energy girl that loves being active, eating food, drinking wine, and exploring the world with my partner-in-crime (and husband), Tony! I now reside in Portland, Oregon and continue to write about travel, food, wine, and the awesome adventures we have in the Pacific NW!