"Tomorrow, is the first blank page of a 365 page book. Write a good one." ~Brad Paisley
To be a little cliché, I am a firm believer that each year should be better than the last – But I never took initiative to practice what I preached…. until this past year.
Today is my birthday (yes, I am a New Years Eve baby!) and I am left reflecting on my 27th year… and 2012.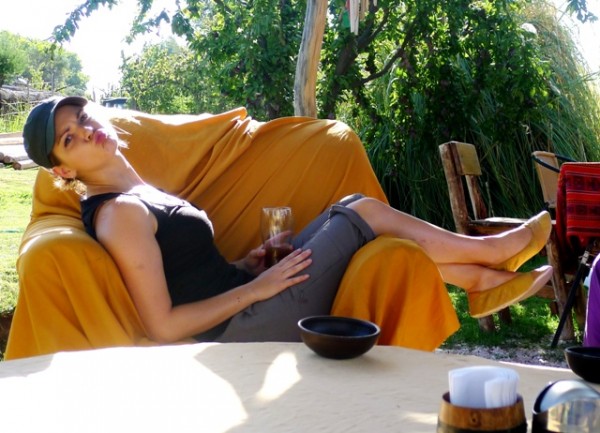 Wine and beer tasting in Mendoza, Argentina… 2012 was good to me
I was always happy and content with my life back in Miami but part of me felt unfulfilled.  In 2010, Tony and I realized that as much as we were happy, we wanted more out of our lives together.  We wanted to be unconventional, daring, and live life on our own terms.  We made a vow that we would stop dreaming and start DOING. In 2010 we proclaimed that we wanted save up some money to travel the world… And in 2012, we did just that.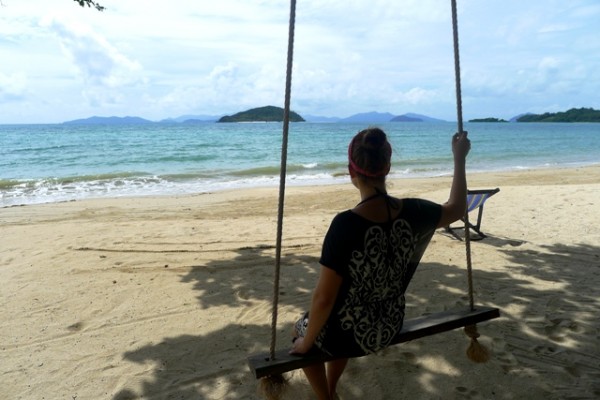 This past year, Tony and I traveled through South America, Europe, Asia, Australia, and are now in beautiful Hawaii.  As anxious as I am to settle back into the U.S. in 2013 and work hard towards starting up a business and a location independent lifestyle with Tony, I am so glad that Tony and I decided to take the leap and explore the world for an entire year.
Between hiking the Inca Trail to Machu Picchu in Peru, eating and drinking my way through Italy, and relaxing on the beach in stunning Thailand, it was by far the best year of my life…. And these examples are only a handful of the wonderful moments Tony and I shared in 2012.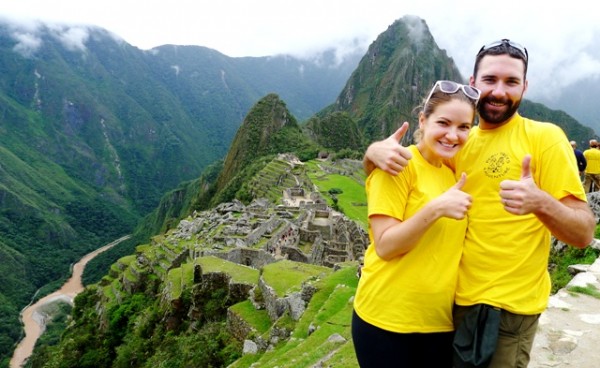 We made lifelong friends on the road, explored a variety of different cultures, and had incredibly funny, stressful, and miraculous times along the way.
If I have learned anything this year, it is that life is short and precious, so you shouldn't put your dreams on hold… Get out there and make them happen NOW!
A few weeks back, Tony asked me what I wanted for my birthday and he got upset with me when I told him "nothing".  But after all that I have experienced with my husband this past year, what more could I want in life?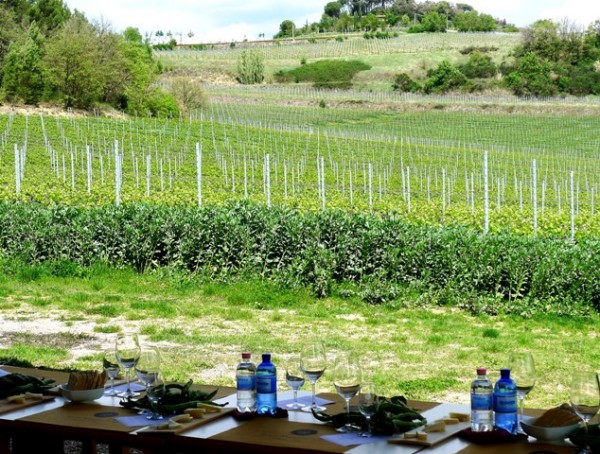 I am curious and excited to see what 2013 will hold for Tony and I, but I will try my hardest to make it even better than 2012… it might be a stretch, but I am ready for the challenge.
So happy New Years Eve everyone and let's make 2013 count!
… Oh, and happy birthday to me!!!
Your turn: How did you enjoy your 2012?  What do you hope to do/achieve in the New Year?
About Meg
Exhausted from traveling every week as a Business Management Consultant early in my career, I took a year off in 2012 to travel at my own pace. I am a high-energy girl that loves being active, eating food, drinking wine, and exploring the world with my partner-in-crime (and husband), Tony! I now reside in Portland, Oregon and continue to write about travel, food, wine, and the awesome adventures we have in the Pacific NW!