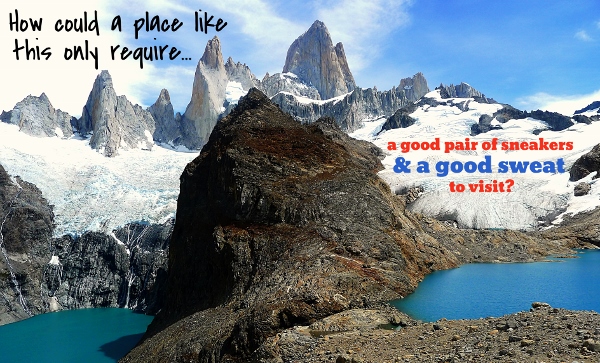 Welcome to Mount Fitz-Roy, stretching high above the tiny town of El Chalten, Argentina and offering some of the best hiking in Patagonia.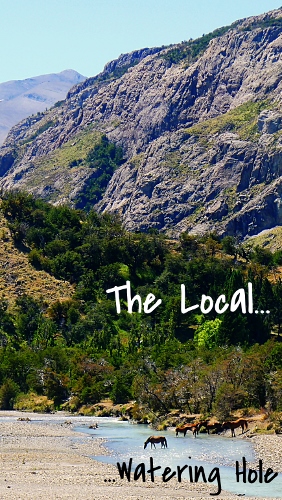 This town was first established in 1985 for the sole purpose of aiding in a border dispute with Chile. Since then, it has become the base for backpacking day-hikers and some of the most badass climbers in the world.
Trails to the base of Mount Fitz-Roy and Cerro Torre are fairly easy and can easily be ascended in 4-5 hours (round-trip time of 8-10 hours). While the degree of slope at some points in the hike might test the less physically fit, there is no need for any technical training.
If it is a clear day, be sure to bring a good pair of binoculars as you might be lucky enough to witness a few rock climbers attempt to scale the sheer faces of the nearby mountain peaks. These climbs were at one-time considered the most technically difficult in the world and are still difficult enough to only allow for a few people to reach the summit every year.
Hiking In Patagonia – Why El Chalten?
Some of our most fond memories from the past year come from this town of just 6,000 people.  If you like hiking, you can't help but love this sleepy town: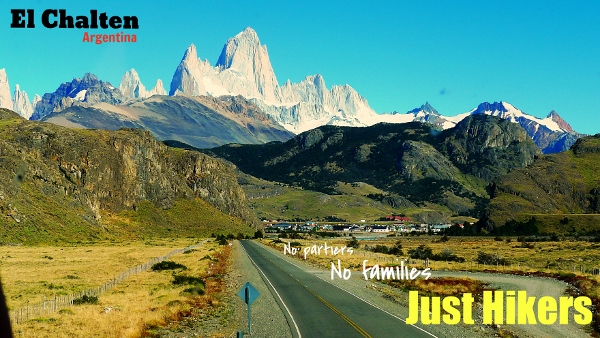 Numerous different day-hikes of length and difficulty all beginning right from the hostel door.
With the draw of the technically challenging mountain peaks, you, as a day-hiker, will get the opportunity to meet some incredible mountain climbers and get to hear ridiculous stories. This is definitely not as common on the more touristy trails at more well known locations.
Spectacular views and breathtaking beauty that is tough to find anywhere else.
The town is full of people just like you… the only tourists who make it to El Chalten are the ones looking to hike. No partiers. No families. Just hikers.
How To Get To El Chalten – The Scenic Way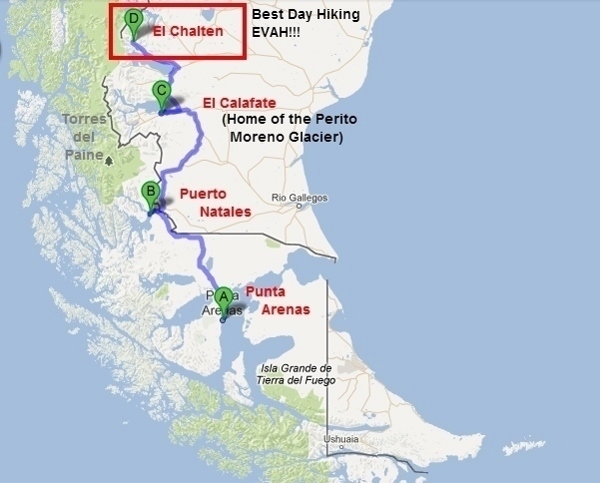 We started our Patagonia adventures on the Chilean side and flew into Punta Arenas. From here, we took a 4.5 hour bus ride north to Puerto Natales, which is the jumping off point to Torres del Paine.
When venturing to Patagonia, the guidebooks might steer you towards Torres del Paine (I won't disagree that the trails there are spectacular). But you will most likely have to rent camping equipment and only if you are as insane and ignorant of the basic procedures as we were will you even attempt to do a day hike there.
Learn from our mistakes: It's a 2 hour bus ride from the nearest town and the last bus back to the nearest hostel leaves a few hours before sunset. This means you will HUSTLE up and down the only day-hikable trail (to Mirador Las Torres) if you don't want to pay extra to sleep in a mountain side cabin or rent a tent.
While we were able to do this day-hike, the stress of jogging up and down the mountain in order to catch the last bus left us drained. So we bailed on the remaining planned hikes in Torres del Paine and took a 4 hour bus ride to El Calafate.
El Calafate is home to the Perito Moreno Glacier. Definitely worth a stop.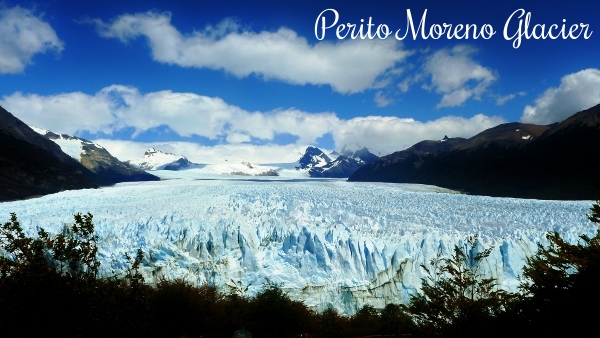 From El Calafate, it is only one more 4 hour bus ride until you reach El Chalten! Not a bad little road trip and you get to see a variety of amazing things that Patagonia has on display.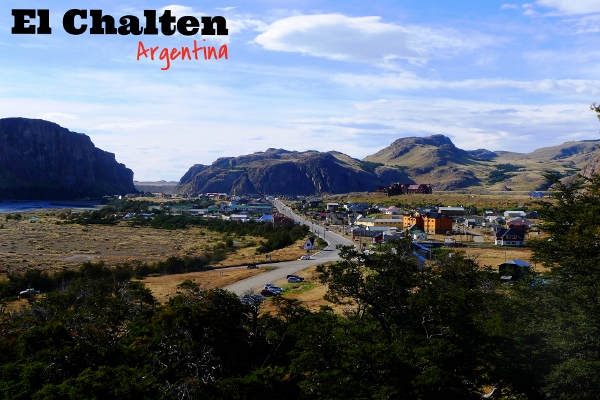 Do me a favor: Put El Chalten on your must-see list for when you go to Patagonia and let me know what you think. Get your hike on!