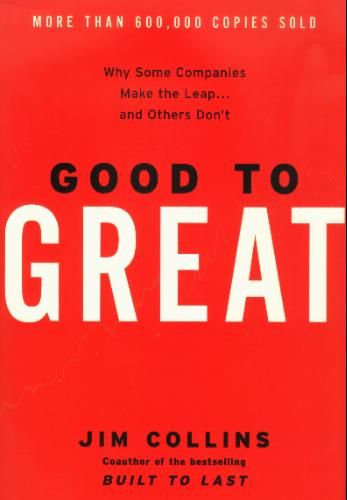 I travelled for work every week  for four straight years and have the hospitality industry figured out.
The secret lies right at the heart of Jim Collins' book, Good to Great.
Collin's main message, that excellent customer service is the key in turning any good company into a great one, is spot on… Just think of the customer experience you get at Starbucks vs. Dunkin' Donuts.
As someone who concentrated in Entrepreneurship in college and spent a semester studying many of it's principles, I cherish this book.
What made me think back to this book was our recent stay at the Hyatt Regency Paris-Madeleine. Tony and I have stayed at many nice resorts and hotels around the globe, but the Hyatt Madeline in Paris felt more special than our typical hotel jaunt.
Staying at the Hyatt drilled home the importance of excellent customer service in a way that no amount of classroom time ever could – Once again emphasizing the importance to get out of the classroom and start learning in the real world.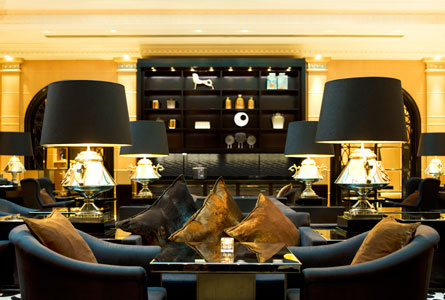 So what turns a hotel from a 3-star experience to a 5-star experience and what can you learn from this?
The Little Things That Make A Big Difference
Name Dropping
When I check into a hotel, I like to feel important.  I always love it when the staff addresses me by my name… And that was something the Hyatt was excellent at.  I always felt welcome whenever I heard a cheery "Hello Mrs. Rulli" on the hotel property.
During our stay it was also our two-year wedding anniversary, and the hotel staff was always congratulating us and giving their "happy anniversary" wishes.
Name dropping and making the customer feel special is not something every hotel does, but it makes a BIG difference.
Making Up For Little Mishaps
Tony and I arrived at the Hyatt after a long 38 hours of travel from Peru only to realize that our room was not ready at check-in.  I had requested an early check-in (which is never guaranteed) and we were checking in at the early hour of 10AM.
To make up for this, the Hyatt let us utilize their spa to help revive ourselves after our long flight… With a shower to freshen me up and a steam room to relax my tired muscles, the time waiting for the room seemed to fly by!
A Little More Oomph To The Breakfast Spread
Breakfast is hands-down the most important meal of the day, which is why I always want mine to be nutritious and complete.  Many hotels just have your typical "continental" spread of breads, jams, and fruit, but the Hyatt went ALL OUT.
Every morning I was treated to smoked salmon, cheese & meat plates, homemade breads & cereals, fruit bowls, yogurts, and my personal French weaknesses, chocolate croissants and Nutella! I am drooling just thinking back to all the wonderful foods at the Hyatt's breakfast buffet spread.  This alone made the Hyatt a GREAT hotel!
Gym Freebies
As someone who likes to stay fit during her travels, this one is very important to me.  Most hotels have this amenity and most provide a decent variety of equipment.  What made the Hyatt's gym awesome was that they gave away free bottled water to all of the guests.
That's right; it was FREE (as opposed to paying $7 USD for a small bottle from the mini bar).  They also had a little tea bar outside the gym for workout enthusiasts to get their Zen on after a workout!
Treats in the lobby
We visited the Hyatt around Easter time, and the lobby was full of vases filled with delicious chocolate truffles. After a hard workout at their gym, there was nothing like sampling amazing French candy in the lobby to make up for all those calories just burned.
I am not sure if the Hyatt always has candy in the lobby, but I highly recommend that all hotels add this to their repertoire!
Robes and Slippies
During our stay, The Hyatt always had the rooms and spa facilities filled with plush robes and slippers… These are MUST-have items for any hotel trying to WOW it's customers.
In cold (and often rainy) Paris, there was nothing better than curling up in my hotel room in my robe and slippies after a long day of touring the city… Snuggle time!
The Takeaway
Our stay at the Hyatt Regency Paris-Madeleine is one that Tony and I will cherish for years to come… And we certainly know where we will be staying if we ever venture back to Paris.
Many of the things that made the stay so exceptional were all of the little things the hotel did to improve the customer experience. Besides the actual training that must have occurred to get high quality staff, there was very little cost. Yet investing in top notch customer service can bring exponential rewards.
This is a great lesson to see so brilliantly applied in real-life and one that we should all focus on in our own business ventures. Plus, now you know that instead of taking a class in Business School, you can always go to Paris to get some real world business lessons

While we are highlighting our stay at the Hyatt Regency in Paris, this article is not sponsored and we are solely writing this based on a truly incredible experience
What do you like to see a hotel have/do that turns your stay into a GREAT 5-star experience? What are the easy tweaks you could make in your own business dealings to improve your customer service?
About Meg
Exhausted from traveling every week as a Business Management Consultant early in my career, I took a year off in 2012 to travel at my own pace. I am a high-energy girl that loves being active, eating food, drinking wine, and exploring the world with my partner-in-crime (and husband), Tony! I now reside in Portland, Oregon and continue to write about travel, food, wine, and the awesome adventures we have in the Pacific NW!