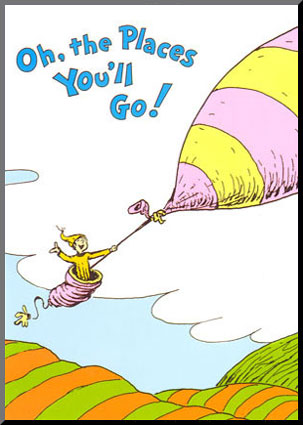 You have brains in your head. You have feet in your shoes.
You can steer yourself any direction you choose. You're on your own, and you know what you know.
And you are the one who'll decide where you'll go.
Oh the places you'll go. – Dr. Seuss
Meg and I originally created this blog two years ago to be a place where we could write about personal finance for people like us who were just out of college.  We both had spent the year after college learning how to best save and invest the money we made from our first real 9-5 (more like 8-6) jobs and wanted to share what we had discovered.
Despite our best efforts, this incarnation of LandingStanding lasted one month before boredom set in.  Personal finance is boring…. FACT.  It's fun to save and make money, but for us, writing about it was b-o-r-i-n-g.
But as we began to understand life after college, we realized that working a 9-5 job was not for us… at least not for now (hopefully never).
We want to travel, see the world while we are young, and take advantage of how little responsibility we have being in our mid-20's.
So how will this work?
LandingStanding has been resurrected from the ashes of a burnt out personal finance blog to be the chronicle of our trip around the world.  Whereas before "landingstanding" represented how to financially land on your feet after college, it has become a site where we will plan our trip over the next year and then write of our travels for as long as they last thereafter.
The general format will be that Meg and I each write a post per week regarding different topics of our preparation.  We hope that any of you who might be reading this will give us suggestions in the comments since we need all of the help we can get.
So welcome to LandingStanding and let's figure out all of the places we'll go!