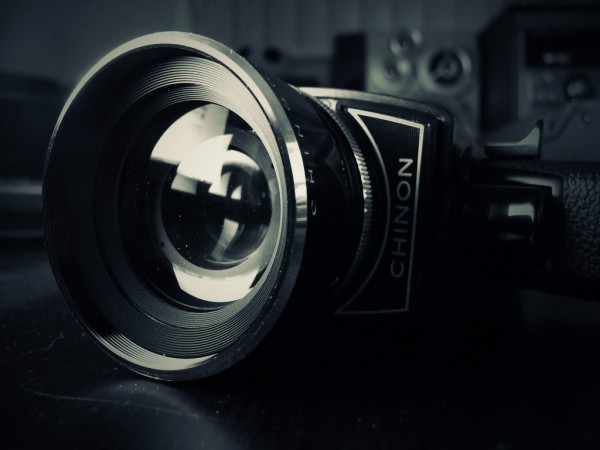 We rarely do contests. They require too much harassing of you, our lovely readers.
But once in awhile a contest comes along that is a perfect fit. Enter TravelSuperMarket.com's "Capture The Colour" contest.
We don't need your tweet or vote.
All we want is for you to enjoy our entries for best photo per category. The categories are by color, so the pics below represent blue, green, yellow, white, and red with our explanation for why we chose each after the pic.
Thanks to Adventurous Kate and Heather for nominating us! It's hard to beat their entries, so we'll just try to match their exquisite photos and call it a day.
Let us know what your favorite is and share some of your best photos on our facebook page as well!
Blue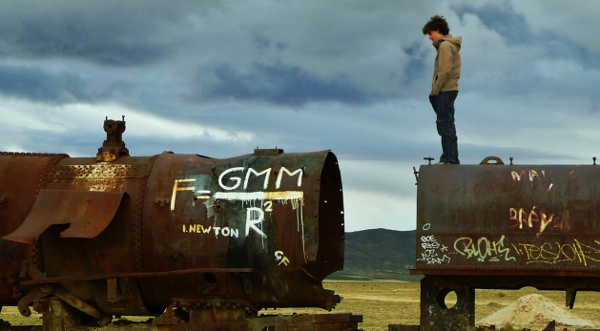 Of all the colors in the contest, blue is most associated with an emotion. No picture that we have taken in the last 6 months around the world better captures the feeling of blue's loneliness and isolation than this. 19 year old Lucas is standing on top of an abandoned train in a train graveyard in Boliva, apparently pondering man's most existential questions… either that or how the heck he is going to get down.
Green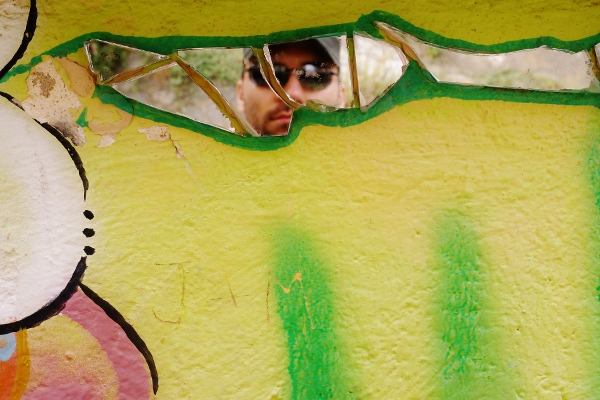 Taken in Valparaiso, Chile, this picture embodies everything I loved about the city. Completely covered in the most incredible graffiti, Valparaiso was a crazy combo of old school architecture and new school art. This was probably my best picture of the city's graffiti and not just because I'm in it…
Yellow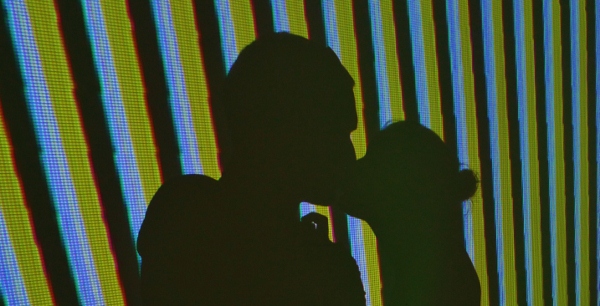 Ohhhhh Buenos Aires… how we loved you. The first foreign city that we lived in (3 weeks only… but still), Buenos Aires truly captured our heart. This photo was snapped at the Malba (amazing museum FYI) and between the crazy projected yellow and black stripes and the silhouette of us making out… I felt like a rockstar. Plus, it perfectly captures the experience of traveling as a couple with the combination of love and disorientation that this picture conveys.
White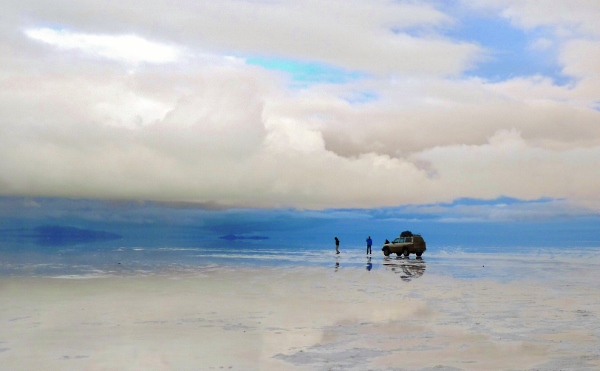 Can you get any more white than salt? This was captured on the final leg of our Bolivian Salt Flat tour and was insane to finally witness in person. The Salt Flats were covered in 2 inches of water which created the perfect mirror and made it seem like you were driving in the air. White always screams purity and nothing was more pure than the joy we all had witnessing this natural wonder.
Red
After 4 pics in South America, Europe finally cracks our list with this pic taken in Umbria. Every year, there is one day where the region burns its dried vines from their vineyards. The bonfires are lit all across the countryside and can be seen from on top of every hill. Between the red edges of the fire, my face illuminated in red, and the warmth I remember from the hot flames… this photo was a no-brainer.
My Nominees
So these are my 5 submissions and I fully realize that 3 of the 5 include me… what can I say? They probably did write that song about me…
I now nominate these 5 travel writers to submit their best color photos. Can't wait to see what they come up with!
About Tony
Quit his job to try actually following his dreams for once... and is currently loving it. He is working hard to to make this life-style permanent by writing about his adventures and brainstorming money making opportunities with his partner-in-crime, Meg.