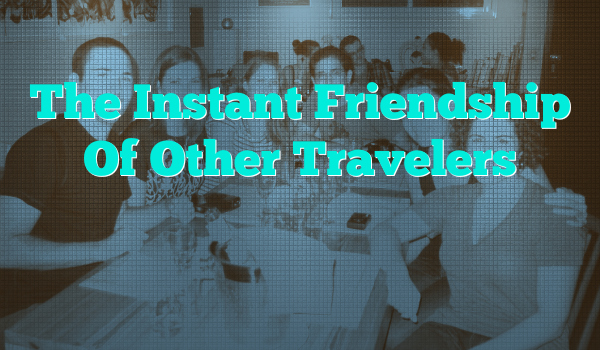 "You should meet us in Berlin."
We had hung out a few times in Buenos Aires and had instantly bonded over our passion for business. But were we really going to change our travel plans to meet up with this couple in Berlin a few months later?
Of course we were.
"You're totally invited to Hawaii whenever."
File this under things we say to everyone since Meg's parents moved to Kauai. But the only people who have ever taken us up on the offer was a couple we had never met in person before. After their visit, Meg had a new business, a new business partner, and a friend for life.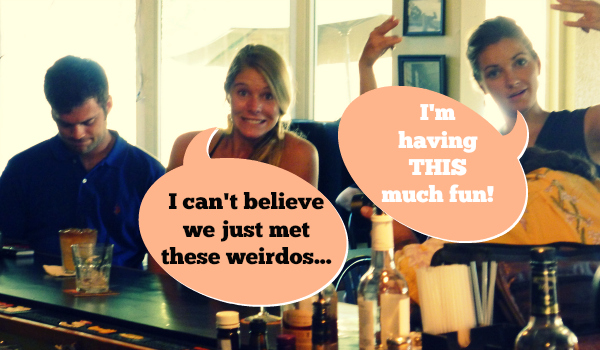 Bottom line: If you want more friends, travel more.
There are many types of travelers.
But in our age group (under 30 – for at least a few more months), the two main types of travelers we meet can either be categorized as "hippie" travelers or "corporate escapee" travelers (like us).
We make the distinction because we have found, with almost a 100% success rate, that when we meet travelers in the second category there is an instant bond.
Travelers who quit their corporate jobs to travel longer term are a self-selecting group.
They share similar perspectives on life, goals, and adventure. The very act of choosing to do something "outside the norm" means they are open to new people and ideas. They are more likely to say yes (never throw out a casual "you should join us" to a traveler unless you really mean it), more likely to try something new, and more likely to be really interested in your own personal story.
I'm not saying that the friends you make traveling are better friends than friends from home. The friends you make before travel can be friends for life as well.
But when you meet people that have traveled long term, the bond is instant. They aren't better friends, but you become closer, faster.
Your Turn
Have you found some amazing friends through travel? Let's get a little love going in the comments – If they have a travel blog, link to their blog in the comments or just share their names and where you met!