"Food is a central activity of mankind and one of the single most significant trademarks of a culture." -Mark Kurlansky
It's no surprise that Tony and I base our travel (and life) decisions primarily on food. If a city or country isn't known for it's vibrant food scene, it's probably not my scene, period.  These are just the facts of my life.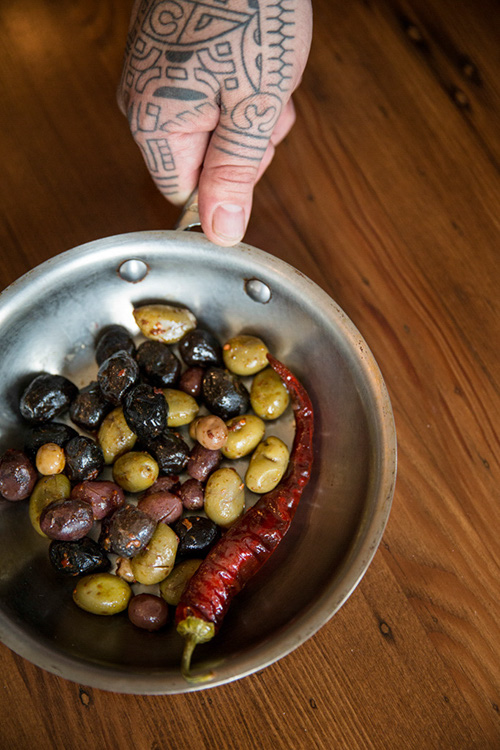 Our love of food was truly the guiding force behind our ultimate migration to Portland, OR – and what a great decision it has been.
Not only is Portland just a legitimately awesome city, but the food here is ON POINT. We have done our fair share of dining here, but have barely touched the surface of all the great places to eat and drink.
The city even has an annual event dedicated to foodies – I'm talking about Feast Portland.
Feast is a four-day event series running from Thursday, September 17th through Sunday, September 20th that showcases the energy and deliciousness of innovative chefs from all over the country and the world. Feast is basically a food lover's paradise.
With my calendar booked out for these four amazing days, I can barely contain my excitement. Like a kid before Christmas, I started scouring the Feast website to learn all about the chefs that were participating in this magical event. That's when I came across Chef Scott Snyder (participating in the Feast Sandwich Invitational) of the Portland dining hotspot, Levant.
Scott Snyder grew up in California, but comes from a family rich with Israeli-roots. What piqued my interest about Scott was how he has taken his love of food, family, and travel and opened Levant, a contemporary Middle Eastern restaurant he started to reflect both his heritage and his passion for old-world cuisine.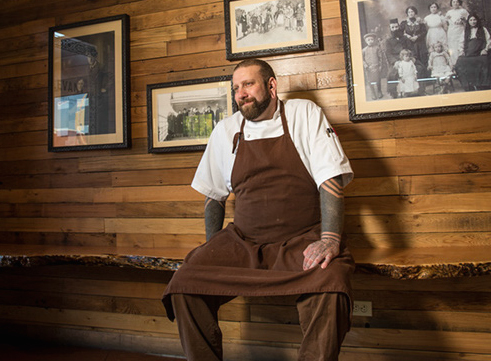 photo credit: John Valls
Upon reading Scott's Feast bio, I knew I couldn't wait until September to meet him…. I wasn't kidding about that kid before Christmas analogy. Travel + food is kind of my thing.
Thankfully, Scott was generous enough to let me interview him one afternoon at Levant and pick his brain on his background, his restaurant, and all things food.
I hope you enjoy his story below – and check out his foodoo magic (yup, just made that word up) at Feast's Sandwich Invitational!
[This interview has been condensed from it's original version]
How has your family & Israeli heritage shaped your passion to become a chef?
My family and heritage actually had very little to do with my becoming a chef, but it did play a role in shaping Levant. Food was always present in my family, but my family wasn't big on cooking. My grandfather liked to cook, but other than that the cooking was minimal. Food was always there, but it was never 'a thing' in our household. We actually ate out a lot.
The one cuisine my mom did make the exception for was Greek. My mom loved cooking Greek food. There was alway Halal in the house – lamb, pita, etc. Growing up surrounded by this food compelled me to incorporate a lot of greek inspiration into my work here at Levant.
How has travel shaped your passion to become a chef?
Being a vegetarian (and vegan) had more to do with me getting involved in cooking and becoming a chef. I became a vegetarian (for a very long time) for health reasons. It was a big overhaul in my life – I didn't realize I liked vegetables until I traveled to the Bay Area in San Francisco. I remember walking into a local co-op where I saw all this great produce that I never knew about before. It was in this moment, I dedicated myself to learning about different produce and ways to prepare food.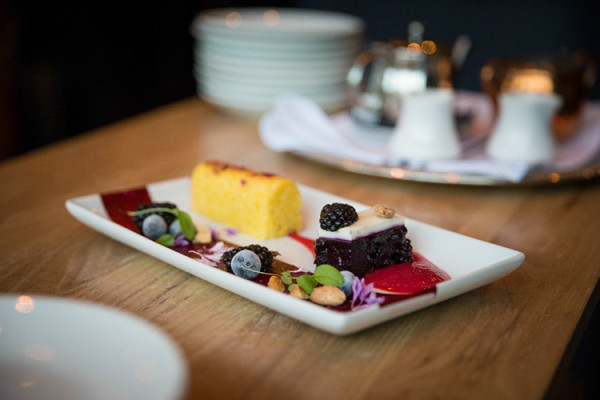 photo credit: John Valls
But this didn't last forever. It was through an acupuncturist friend of mine that I stopped being a vegetarian. He was big on Chinese Medicine, which actually frowns on vegetarian lifestyle. He convinced me to add back in meat to my lifestyle, but just in moderation. So, at this time I vowed to myself that if I was going to eat meat again, I would cook it myself.
As far as travel goes, I guess in a lot of ways, I travel through food now. I haven't visited as many countries as I would have liked (i.e. Israel has been on my list for awhile), due to my demanding schedule as a chef. However, I did travel around the world when I was younger. I bought a round the world ticket and traveled to Asia and across Europe with friends.
On this trip, places like Southeast Asia opened my eyes new food – and to the role of food in a culture. Traveling to India in 1996 was also a huge inspiration in how I cook. India was truly a life changing experience. It was overwhelming to see the level of poverty and to just experience the sensory overload in the country.
When it comes to travel (and what inspires me at Levant), I love learning about new food, preparations,  and how others treat food. Anywhere I would travel to now would be dictated based on what country I want to eat in.
What inspires you to cook a mashup of North African, Middle Eastern, and French dishes at Levant?
As a chef, talking about how you create dishes is a hard thing. I cook what I want to cook. I see flavors and textures in my head. I know a dish will work before I even make it – all it requires is a little tuning. You need to find a balance of sweet, salty, savory, etc. You have all this going on in your head and then you combine this with what fresh produce you have on-hand (cucumbers, citrus). It's a big play-around in your head.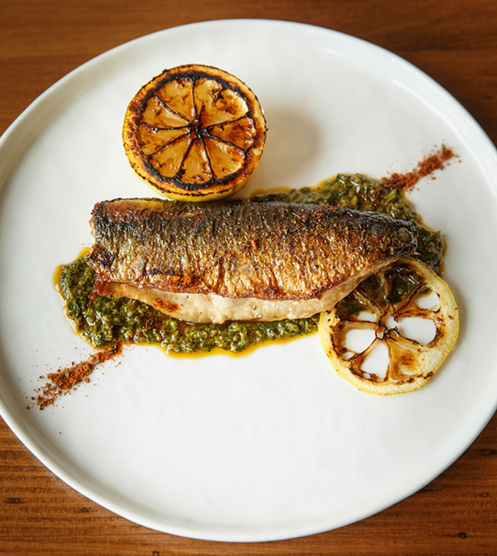 photo credit: John Valls
Sometimes I keep things very traditional, such as using Harissa in Shakshuka here at Levant. For other dishes, we will take the concept and flavor profile of traditional dish and infuse French dining techniques into it.
What was your most memorable travel foodie experience and why?
It would be a meal I had in Thailand. This meal was totally unplanned. I was wandering around a temple and these monks approached me and invited me to eat with them. At the time, I was a hardcore vegetarian. Going into the meal, I had this idea that buddhists were all vegetarians. However, when it came time to sit down, I noticed many of the dishes had fish in them.
In this moment, I couldn't NOT eat these dishes. These monks were living off of barely anything. They were getting their food from offerings. They did not live by an ideology. They did not have the luxury of choice in what they were eating. These offerings were what they needed to survive – and if these offerings didn't fit into their personal ideology, then so be it.
That dining experience made a big impact on me and made me really think about how we treat, view, and handle food – especially in regards to how much food we waste in this country. At a Wolfgang Puck restaurant I worked at in San Francisco, 30 loaves of artisanal bread went into the trash every night. After traveling to Thailand this was baffling – and difficult – to see.
What is your most popular dish at Levant?
Our lamb. We do a hearth roasted lamb. The lamb dish changes seasonally, but it always includes a rib or loin chop, a leg, house made sausage, and a braising cooking method. On the family lamb platter we add in Denver Ribs and tongue. We do all in-house butchery and make our own sausages.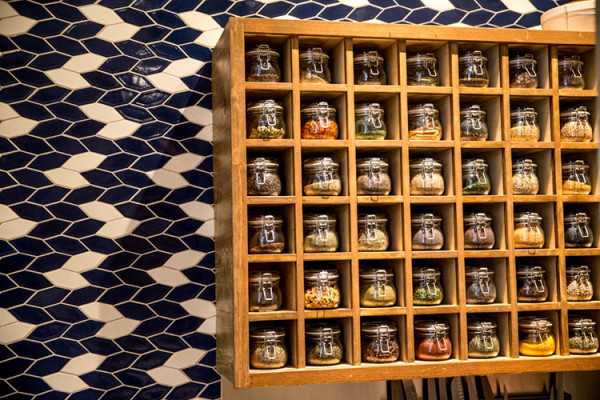 photo credit: John Valls
What is the dish you wish people ordered more at Levant and why?
Maybe a salad that people may not understand when they see it on the menu. How dishes sell at Levant really varies. We had this carrot salad in the past that sold like crazy, but we just featured it again on our menu, and barely any orders came through for it. However, our menu is intentionally kept small, so everything on our menu sells very well.
What would be your last meal on earth and why?
Fried chicken. It can be Japanese fried chicken, American fried chicken, anything really.
Popeyes is my favorite – and Country Cat does a great Southern fried chicken here in Portland. But for the most part, I don't eat fried chicken out a lot. I like making it myself. In my opinion, fried chicken is best at home! We also make it a lot here at Levant for our staff meals.
If you could be a judge on Iron Chef, what would be your most desired "secret ingredient" and why?
Abalone. It's a shellfish that only grows in certain areas. You can free dive to find them off the coast of California (Humboldt County especially). It's often used in Japanese and Chinese cooking. I have only had Abalone a few times – my most memorable time being an Abalone dish as part of a 20-course menu at Manresa in Los Gatos, California (the chef there is David Kinch).
Where would your next perfect travel destination be and what would you do during your time there?
I have to pick one?!
Portably the Basque region in Spain, even though it's played out a lot. My Wine Director just got back from the Spanish Basque Country and said it was out of this world. He actually got sick of eating Foie Gras, because every meal included it – and all the meals were so cheap. Three of the best restaurants in the world are in the Basque region – Arzak, Mugaritz, and Etxebarri to name a few. Etxebarri is just outside San Sebastian and it's just one man and his Sous Chef. He designed all his own grills, makes his own charcoal, and everything is grilled to order. It's a very expensive restaurant, but would be entirely worth it.
My other top places are Turkey, Israel, going back to Paris, and Greece as well.
Every time I travel to a different city, I create an extensive list of places I want to eat at.
Where are your favorite PDX food and drink spots?
I have two 11-year old step daughters, so I don't get to go out a lot anymore. We do a lot of Chinese – especially Dim Sum at Ocean City – and Vietnamese. Living out the Milwaukee neighborhood, we have a lot of access to great Asian restaurants in the area (82nd st.). Here are some other favorites:
Can you give us a preview on the game you will bring to the Feast Sandwich Invitational?
I'm going Greek. I like to keep things simple and honest to the work we do here at Levant – I will be preparing a traditional Gyro.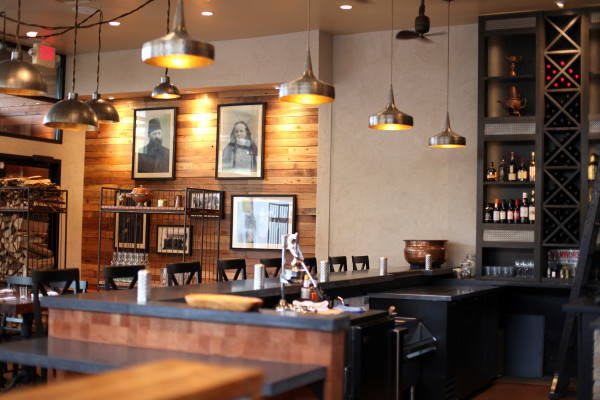 photo credit: Jannie Huang
About Meg
Exhausted from traveling every week as a Business Management Consultant early in my career, I took a year off in 2012 to travel at my own pace. I am a high-energy girl that loves being active, eating food, drinking wine, and exploring the world with my partner-in-crime (and husband), Tony! I now reside in Portland, Oregon and continue to write about travel, food, wine, and the awesome adventures we have in the Pacific NW!