Tony and I just started our summer gig petsitting in the Sierra Nevada Mountains (California) on a beautiful 20-acre ranch complete with 4 pups, 2 wild horses, 2 cats, internet, and incredible scenery.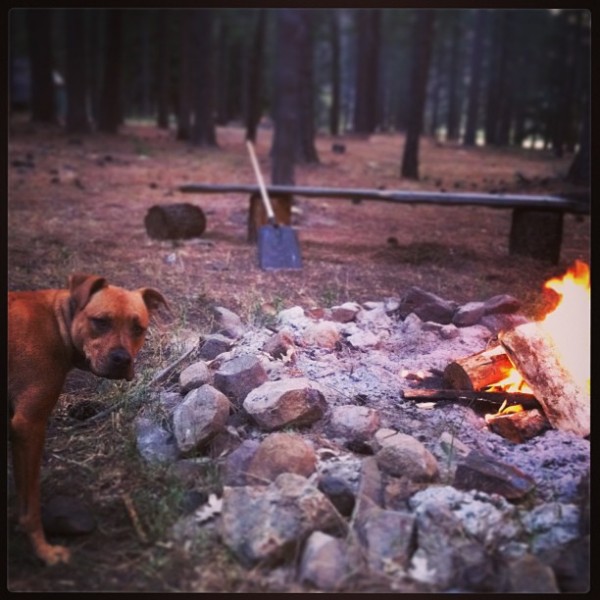 But besides spending our days working on building our empire, running the nearby hiking trails, and playing with the animals, there isn't much to do out here.
Well, here's one little fact about me: I have the inability to sit still for too long…. So, I decided that I needed a project this summer.
After traveling the world for a year without a home base, I missed some of the luxuries of having a place of my own – One of them being my passion for spending time in my kitchen cooking. To add to this, I was traveling to numerous countries around the world that shape their culture around food – Argentina, France, Italy, and Thailand to name a few. After eating my way through these countries and dabbling in cooking classes along the way, I was READY to stretch my culinary muscles when I returned to the U.S.
So, for this summer, I have decided to go all Julie & Julia… well, sort of. My project will be to take advantage of having my own kitchen (okay, technically its borrowed) to make a new dish each week – As you can see, I'm not as cut-throat as Julie, whom tried to create a dish of Julia Child's EVERY single day for an entire year.
A few weeks ago, I asked LandingStanding readers to choose a dish for me (from my epically long Pinterest board of recipes) to kickoff this project.
And even though Tony and I failed to travel to Mexico during our RTW, I ended up choosing Stephanie's (from Twenty-Something Travel) pick of  the Healthy Chicken Tamale Pie by Pinch of Yum… Because let's face it, Mexican food is BOMB.
Recipe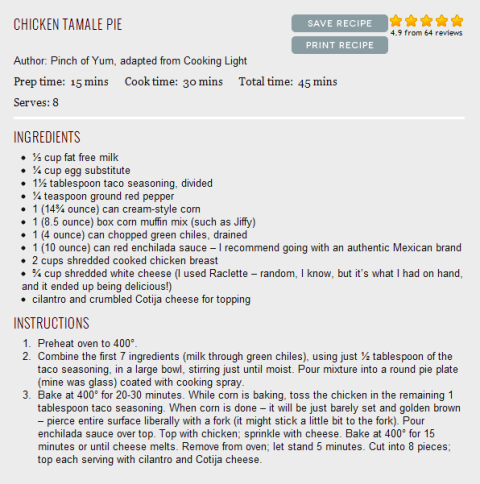 As such, I re-created this dish last night for Tony and I…
The Verdict
Delicious!
Shocked? I'm not. Combine my awesome culinary skills with the goodness of Mexican food and you have yourself a winning combo!
No, but seriously, this dish rocked! And it was super easy to make. But more than anything, this dish was incredibly forgiving.
I made so many alterations to the original recipe that I figured it would come out of the oven as some mushy hot mess… But my "version" of the pie was husband approved!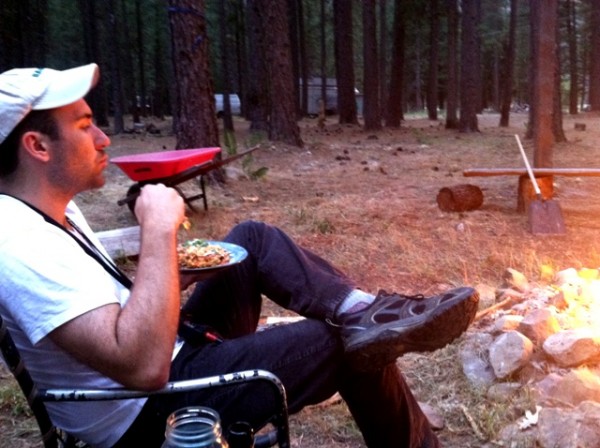 Tony was a fan
Here were my little tweaks to the dish:
Forget using an "egg substitute"… I used the real deal!
I used chopped fresh red peppers instead of canned green chilies
Instead of buying enchilada sauce, I leveraged what was already in the fridge and did a 50/50 mixture of salsa and Valentina hot sauce, which gave the dish an extra kick
I used straight up pepper jack and sharp cheddar cheese throughout this dish
Jalapenos were added since Tony and I are spice fanatics!
Like I said, this dish was very forgiving. It came out of the oven looking beautiful and tasted even better.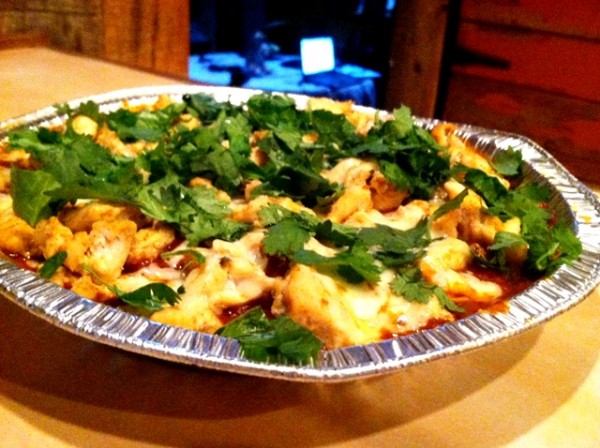 The final product
The sponginess of the cornbread base combined with the spicy chicken and melted cheese was pure heaven…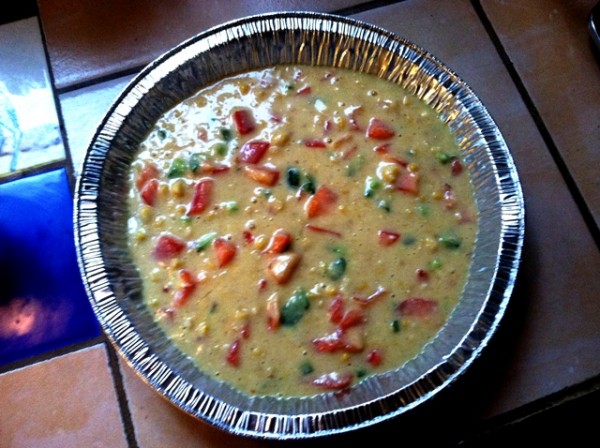 Phase 1 – The corn mixture is ready for the oven!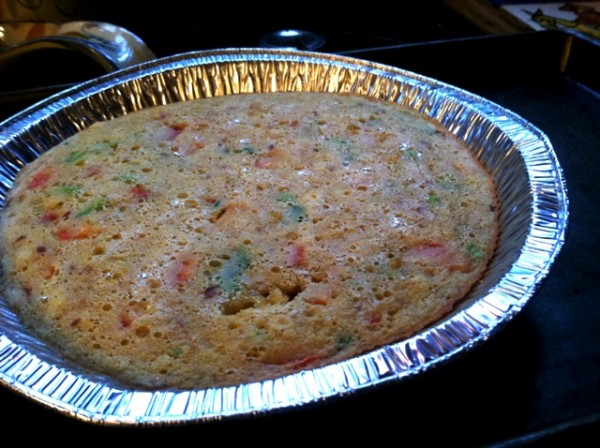 Phase 2 – The cooked corn base is ready for the toppings!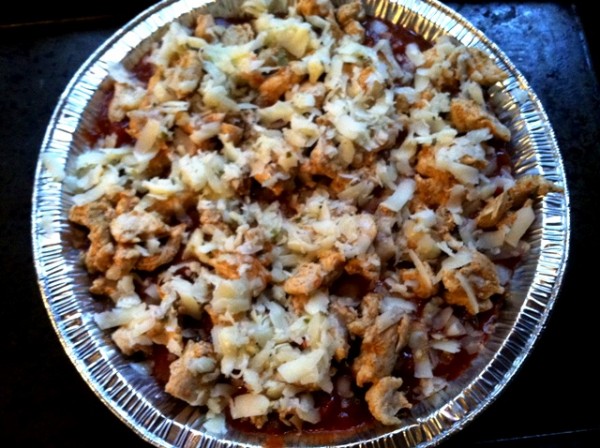 Phase 3 – Time to melt it all together!
It was the ultimate ooey-gooey comfort meal for a peaceful summer evening!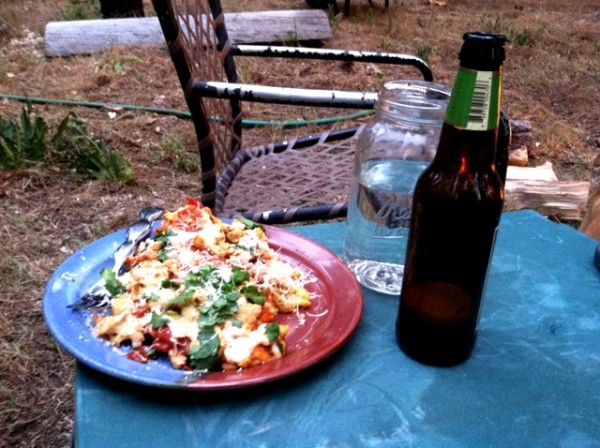 Phase 4 – Chicken Tamale Pie al fresco!
Thanks Stephanie for your great recommendation and we cannot wait to continue this cooking challenge next week with a new dish to test out!
Now on to week #2 of my foodie project: What dish should Tony and I conquer next? Please share your favorite recipes in the Comments section below!\
About Meg
Exhausted from traveling every week as a Business Management Consultant early in my career, I took a year off in 2012 to travel at my own pace. I am a high-energy girl that loves being active, eating food, drinking wine, and exploring the world with my partner-in-crime (and husband), Tony! I now reside in Portland, Oregon and continue to write about travel, food, wine, and the awesome adventures we have in the Pacific NW!