If you have been following our blog in 2012, you are probably well aware now that Tony and I ate PHENOMENAL food on our RTW trip. We were fortunate enough to travel to some cities with exceptional food scenes (Buenos Aires, Paris, Berlin) and even got to travel to countries that served up our favorite cuisines (Italy and Thailand).
But there was always one cuisine we were never able to find on the road:
MEXICAN.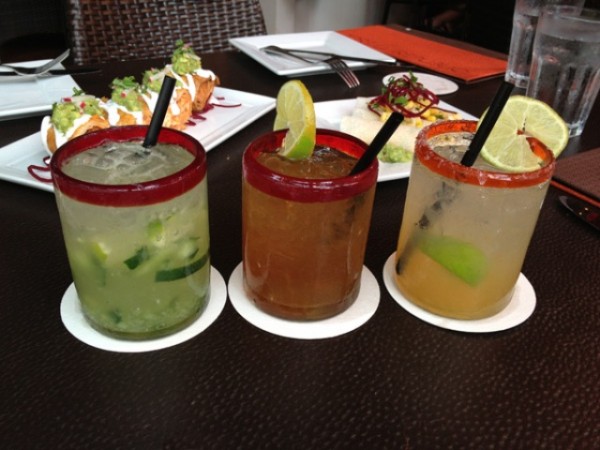 Unbeknownst to us prior to our trip, Mexican food is practically impossible to come by outside of Mexico and the U.S.  As such, this was one food I craved all year and never once got to enjoy.
By the end of our year-long trip, I had almost forgotten what a burrito tasted like.
I had almost forgot about my love for guacamole.
I had almost forgot what a REAL nacho plate should look like (piled high with guacamole, cheese, beans, sour cream, and love).
As soon as we landed in Hawaii, my eyes were frantically searching for Mexican.  Luckily, the island of Kauai (where my parents live) has a remarkable Mexican food scene.
On our first week in Kauai, we were invited to have lunch with Linda Sherman (of The Courage Group and Kauai Marketing) and her husband, Ray, for a Mexican feast at Tortilla Republic in Poipu.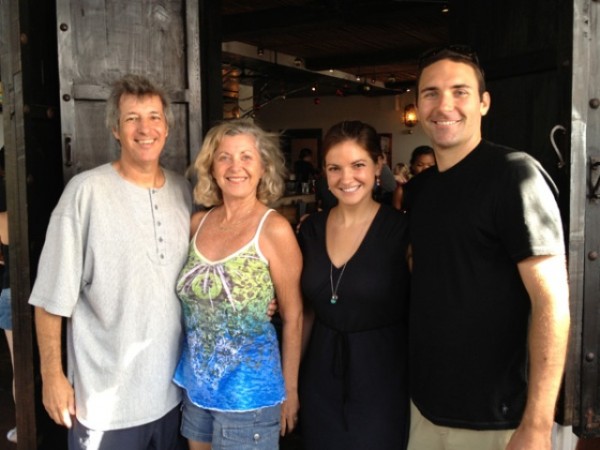 On the island, Tortilla Republic (also with a location in West Hollywood, CA) is renowned for its Modern Mexican dishes with an island twist.  I also heard from Devon of Answering Oliver that the restaurant had wonderful Cucumber Lavender Margaritas…
I was so game.
Luckily, the weather was perfect on the afternoon we arrived at Tortilla Republic and we were able to dine on their relaxing outdoor patio.  The restaurant was tastefully decorated with an airy ambiance that fit right into the island vibe.
As soon as I sat down, my mouth was watering just scanning the restaurant and seeing all the scrumptious Mexican dishes fly by me.  Having read my mind, the waitor immediately came over and started educating our table on the menu.  Being incredibly indecisive and wanting everything on their menu, the four of us decided to order a multitude of dishes for the table to share tapas-style.
Best. Decision. Ever.
The chef brought out some of the savory favorites, including the;
Ceviche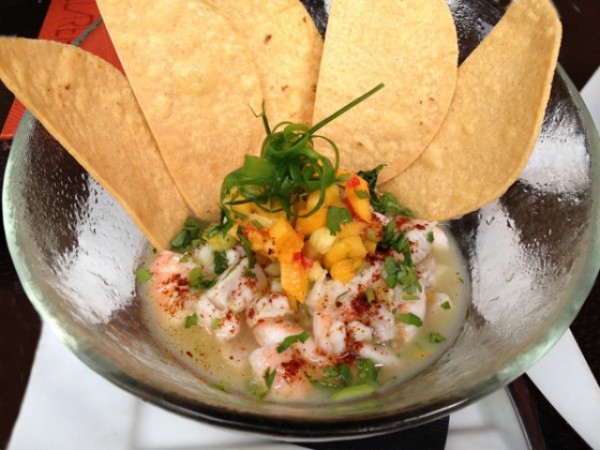 Flautas (Tacos) de Pollo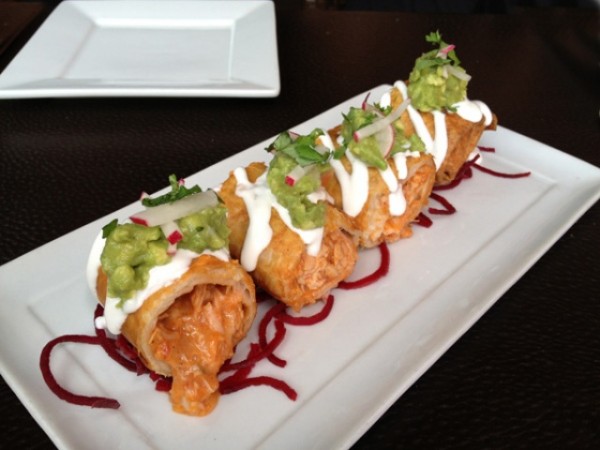 Tacos de Jicama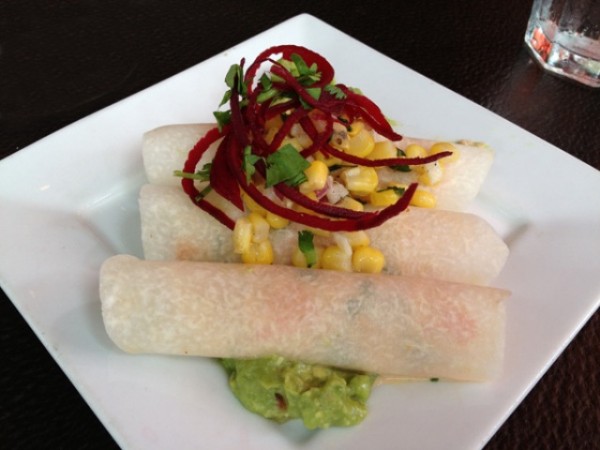 Pescado Asada Tacos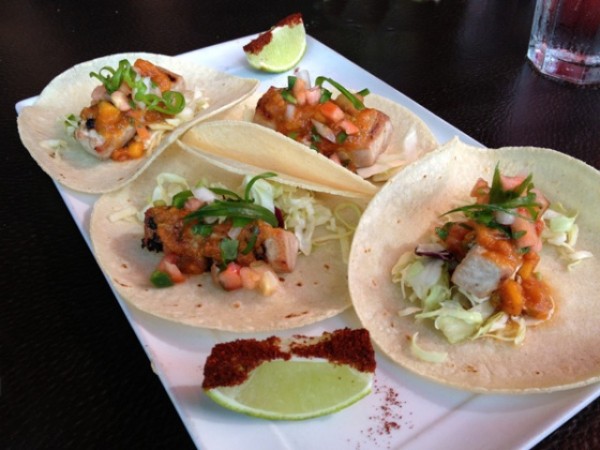 Quesadilla de Camarones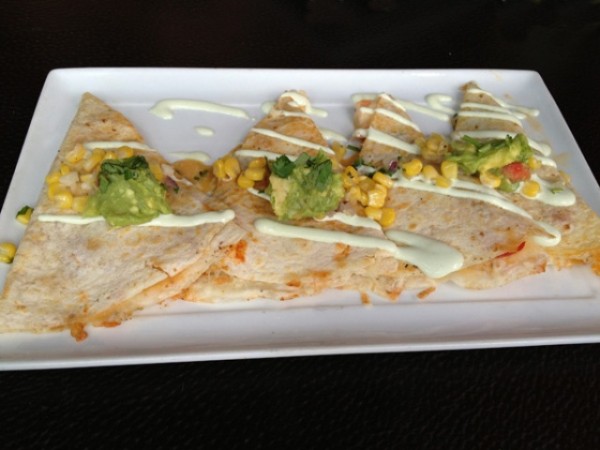 and the Ahi Burrito.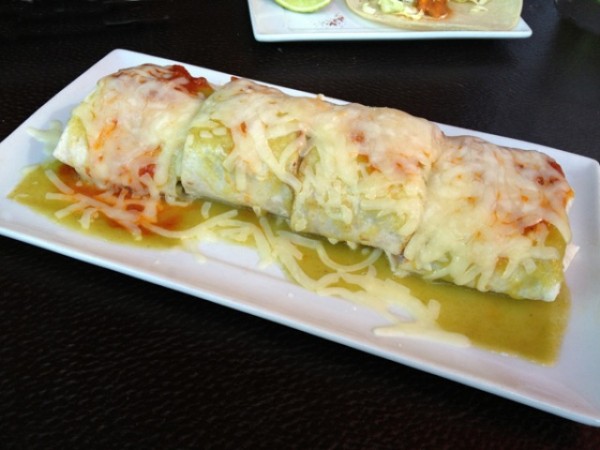 All of the dishes were everything I was craving for all year long… and more.  True to island-style, they were light and fresh with the perfect amount of saltiness to satisfy your cravings after a long day at the beach.
Everything was delicious, but my personal favorite was the Ahi Burrito… After a year of no Mexican, the richness of the burrito slathered in cheese was pure nirvana.
Being a dessert lover, I was also blown away by the finale of Churros and Chocolate Flan.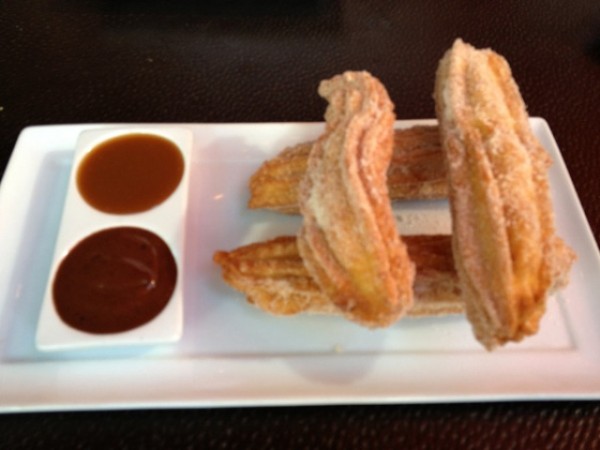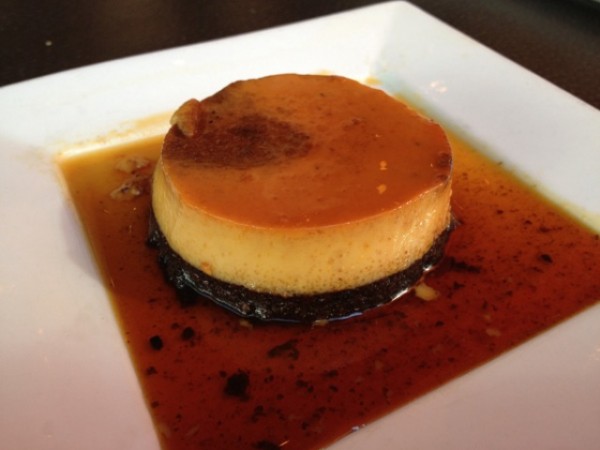 After a long year of waiting, I FINALLY got my Mexican.
The result?
Two happy (and full) gringos in Kauai!!!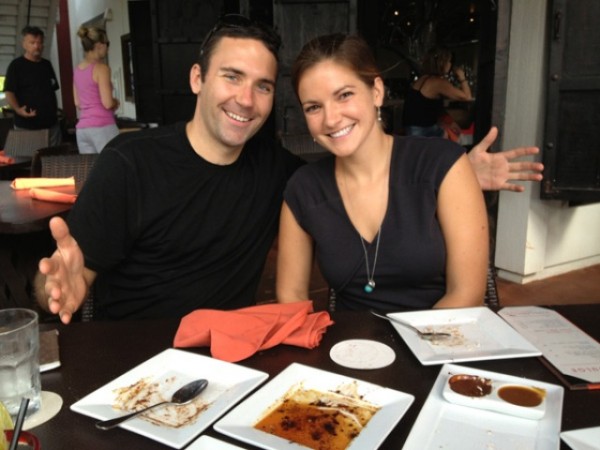 Given the amount of great Mexican places on this island, there will be plenty more Mexican feasts to come, but I am so glad our first stop was Tortilla Republic!
Your turn: What is the one dish/cuisine that you miss during your travels?  Please share below in the Comments section!
All photos in this article were taken by photographer, Ray Gordon