The "Cliff Notes" Version
The mountains and woods of California.
Portland, Oregon.
Cincinnati, Chicago, & financial freedom.
That's the shortest possible summary of our life to date, so let me explain just a bit more…
The Mountains And Woods Of California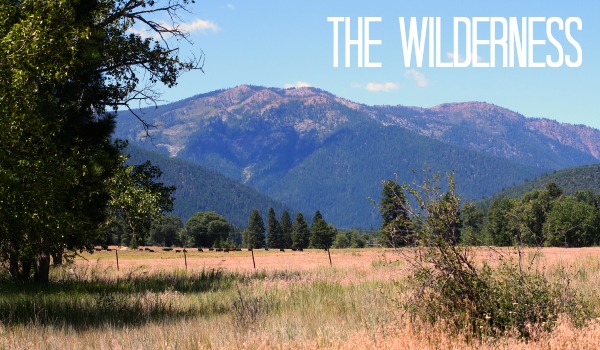 We touched on this occasionally (but even then only briefly) over the past year, but almost by accident we spent an entire year pet sitting and property caretaking on a ranch in the Sierra Nevada mountains.
House and pet sitting questions are some of our most frequent from our readers, so we will definitely dig in more over the coming months to detail our experience. Our experience this past year in the Sierra Nevada's was incredibly unique as we were VERY remote. In some ways, we felt more out of touch with friends/family/culture than we did when we traveled internationally for all of 2012. Why was that?
Because…
We lived 3 miles down a dirt road where we had to cross a river to reach the property
We were 50 minutes from the nearest grocery store and had to plan out an entire week's meal plan just to make it work
The only ambulance that could reach us was a plane service that would land in the property's pasture to take us to a hospital (luckily, we never had to test it out)
But that remoteness was also fun and let us…
Focus on work and launch our own businesses
Hike/run/explore the wilderness
Fulfill our desire to be with animals, as we had two horses, two dogs (sometimes 4), and two cats to take care of
Check off splitting wood from my manliness to-do list, as I had to split cords of wood in order to have enough heat for winter (Yes. You read that right. We only had wood heat for the cold winter months!)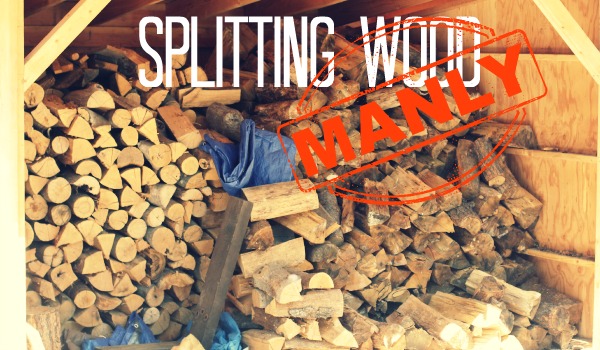 But because of how remote we felt for most of 2013 (and some of 2014), our desires swung the other way and now we wanted the frenzy of city life…
Enter Portland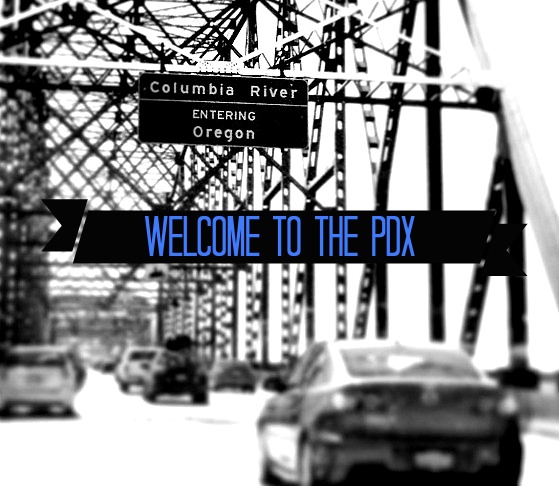 We visited Portland, OR for 20 hours in the Fall of 2011 and even though it was pouring rain, we fell in love. Between the awesome food, great public transportation, reasonable prices, and the easy access to outdoor activities, we knew this was a city that could show us a great time.
Our obsession with food is no secret, so you really shouldn't be surprised that we were attracted to the city's great food scene. But what we weren't expecting was that after a year in the woods, we would desperately be looking for the ability to walk everywhere we needed to go. That's why after a short but exhaustive apartment search, we moved into the center of the city.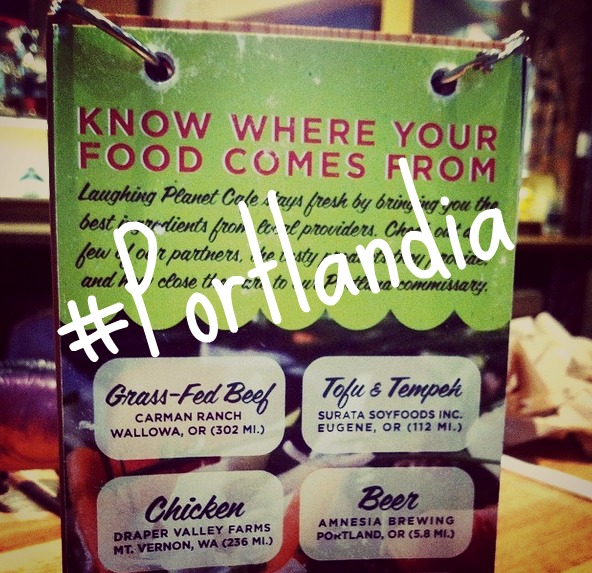 We've currently been in Portland for about two weeks and still don't have our gear shipped from the East Coast yet (where it had been in storage since before we traveled in 2012). But it is on the way – and thanks to a nearby IKEA and a generous couch and mattress donation from Meg's sister and Bro-in-law in Seattle, we aren't working or sleeping on the floor.
But now it's time to explore Portland! We have gotten out a bit on our own, but if you have any must-see or do recommendations, be sure to tell us in the comments at the end of the article.
What's Next?
Just because we've gone back to renting a full-time apartment doesn't mean our travels are over. One of the main reasons we are working for ourselves is so that we don't have to ask permission for vacation. We plan to use the freedom we have to work from anywhere to take as many trips as we can.
What's next for travel is a trip to Cincinnati, OH to experience Oktoberfest there with friends, followed by a week in Chicago, and ending back in Cincinnati for those same friends' wedding.
What's next for life is crushing work so that we can afford to travel more and experience more of our new city. Hopefully city life will give us a lot more time to network and make some great business contacts

Your Turn
So that's where we've been, where we are, and what we have coming next. But what about you? We'd love to hear your short "cliff notes" synopsis so we can compare notes!