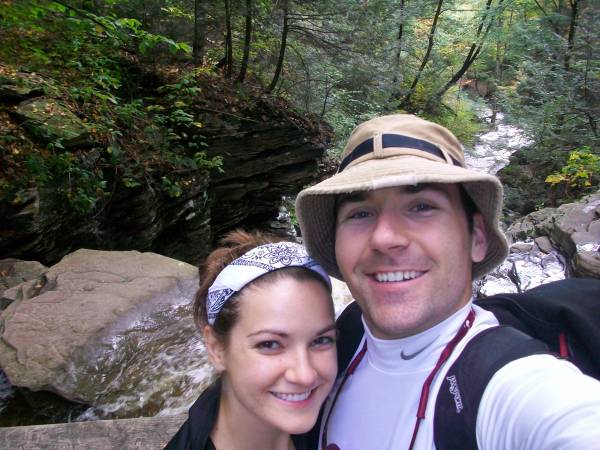 I was tagged by Hannah at Further Bound (thanks Hannah!) to take part in this fun chain letter style challenge. Originally started by Christine in Spain, this is a fun A-Z survey to get to know the travel secrets of our favorite travel bloggers. If you're chosen, fill it out and choose 5 travel bloggers you want to know more about!
A: Age you went on your first international trip: My sister and I were quite the rambunctious children growing up, so my parents avoided taking us on lengthy airplane trips for as long as possible.  As a result, my first international trip (and first trip on a plane) was to Jamaica when I was 8.  When I was there, a Rasta at our beach resort tried selling my mom and I drugs out of a conch shell…Oh what childhood memories!
B: Best (foreign) beer you've had and where: Honestly, when I studied abroad in Barcelona, Spain and travelled around Europe during that time, I was a wine girl all the way.  When we go on our RTW trip in January though, I will be sure to sample all the best brews around the globe and keep you posted on my new favorites!
C: Cuisine (favorite): Wow I love ALL food so this is a tough decision.  Does chocolate count as a cuisine?  Haha I guess Italian is always an easy one because I could eat it all day, every day and never get sick of it…But probably get VERY fat.  A spicy Thai meal is also ohhh so good!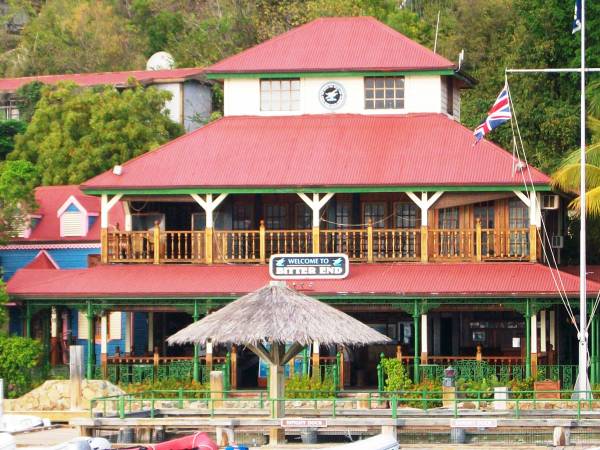 D: Destinations, favorite, least favorite and why: Bitter End Yacht Club on Virgin Gorda in the BVI's holds a special place in my heart because it was where my family used to vacation when I was a kid and it also was where I spent my Honeymoon with Tony.  Least favorite is hands down Mexico, since it was the place where I lost my Montezuma's Revenge virginity.
E: Event you experienced abroad that made you say "wow": Taking a Frankfurter from a food truck in Vienna, Austria to the face after a night of drinking. Don't judge.
F: Favorite mode of transportation: First class up in the sky…Fergie-style.
 G: Greatest feeling while traveling: Simply travelling is such a great feeling in and of itself.  Making your own plans, exploring new places & cultures, having work be hundreds of miles away… It is all wonderful.  All of these feelings encapsulate why Tony and I decided to leave our jobs and make a life of travelling.
H: Hottest place you've traveled to: Vegas in July. I don't recommend it unless you are okay with being a big sweaty mess for the ENTIRE trip.
I: Incredible service you've experienced and where: Once again, the Bitter End Yacht Club in the BVI's wins this one.  Their service is outstanding across the board and their staff is incredibly friendly.
J: Journey that took the longest: Road-tripping with my husband from Miami to Boston last month with our U-Haul trailer in tow.  It was an incredibly fun journey that I will always cherish…Minus missing our exit in the Everglades and adding 45 minutes onto our GPS.
K: Keepsake from your travels: A Sangria pitcher I bought my mom in Barcelona (along with a classic Catalan Sangria recipe) has really shaped many of our epic family get-togethers since I gave it to her back in 2005.
L: Let-down sight, why and where: When Tony and I went on our camping and hiking trip in Yellowstone, we decided to hike this incredibly difficult trail up a random mountain that promised great views.  After painfully crawling all the way up this beotch of a mountain, the view at the top was nothing but a mini dormant geyser. EPIC fail.
M: Moment where you fell in love with travel: I knew I was destined for the traveling lifestyle the day the Rasta tried selling me and my mom drugs in a conch shell in Jamaica (See A).  I may have not tried any of his narcotics, but I started smoking a whole different kind of drug that day!
N: Nicest hotel you've stayed in: When I was 12, my parents really splurged for our yearly family vacation and took me and my sister to Malliouhana Hotel and Spa on Aguilla in the British West Indies…As a young girl, this place was beyond regal and I spent 90% of the trip in the resort's outdoor jacuzzi, which was the size of a pool you would find at any other hotel.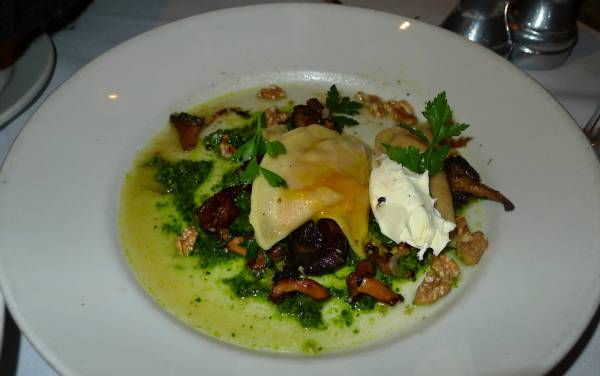 O: Obsession—what are you obsessed with taking pictures of while traveling?: Food.  The fancier the restaurant, the more pictures I take.  It has caused many awkward/tense moments with fellow diners but it never stops me!
P: Passport stamps, how many and from where? Since I got married under two years ago and had to renew my Passport with my new name, I only have one stamp from Canada (a work trip) in my Passport.  Ask me again in a year though!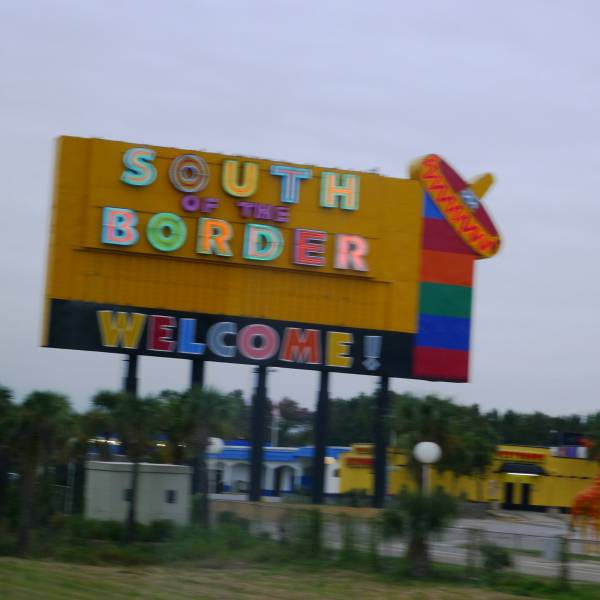 Q: Quirkiest attraction you've visited and where: Never actually stopped here but South of the Border in South Carolina on our Miami to Boston road trip last month seemed pretty quirky/sketchy/random… Sooo we kept driving.
R: Recommended sight, event or experience: Tony and I had to combine forces on this answer.  Here's our list: Scuba diving anywhere tropical around the world, sky diving in the Swiss Alps, Oktoberfest in Munich, and anything involving local food and drinks!
S: Splurge; something you have no problem forking over money for while traveling: Food… Are you seeing a pattern yet?
T: Touristy thing you've done: Taking pictures of food is pretty touristy. I also took a tour bus to Chichen Itza in Mexico with my family… It was a onetime experience that will NEVER happen again.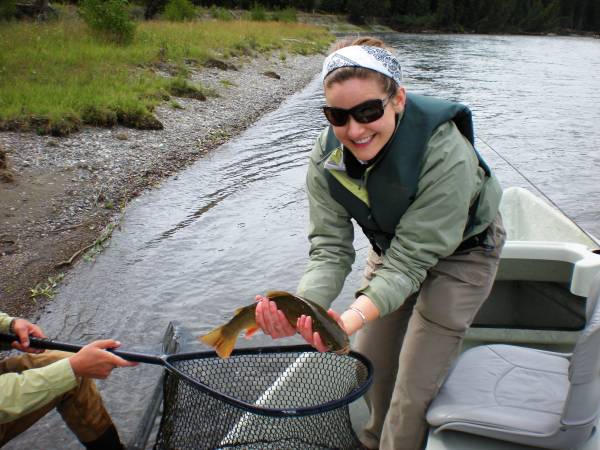 U: Unforgettable travel memory: I went on a hiking and camping trip with Tony to Yellowstone and the Grand Tetons in Wyoming in 2008, which was our first big trip together.  The whole week was unforgettable – From the amazing scenic car rides & hikes, to the fly fishing trip on the Snake River, and to the camping in slumber-party-quality sleeping bags in a 25 degree snow storm.  This trip was our inspiration for wanting to travel RTW together.
V: Visas, how many and for where? I had a Student Visa in Spain in 2005.  Currently I have none… But that's about to change!
W: Wine, best glass of wine while traveling and where?  I truthfully think a glass of wine from anywhere I am travelling is the best wine ever.  Adding wine to any trip enhances the entire traveling experience no matter where you are… It is such a magical potion!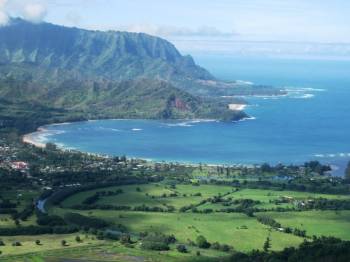 X: eXcellent view and from where?: Anywhere along Kauai's Na Pali Coast.  My parents are retiring and moving there next year and I cannot wait to visit them and someday bring my family to the incredible island!
Y: Years spent traveling?: T minus 13 days before I hope to travel indefinitely!
Z: Zealous sports fans and where?: When I studied abroad in Barcelona I was fortunate enough to go to a FC Barcelona game and those peeps got pretty rowdy!
I would love to see the Travel ABC's of:
About Meg
Exhausted from traveling every week as a Business Management Consultant early in my career, I took a year off in 2012 to travel at my own pace. I am a high-energy girl that loves being active, eating food, drinking wine, and exploring the world with my partner-in-crime (and husband), Tony! I now reside in Portland, Oregon and continue to write about travel, food, wine, and the awesome adventures we have in the Pacific NW!