Whatever I had imagined a luau to be… the Luau Kalamaku on the Kilohana Plantation was definitely not it.
More of a large-scale Disney style theatrical production than a cheesy hula skirt dance show, there were stages scattered throughout the dining hall with a large elevated stage handling most of the action in the middle. We were joined at the Luau with our friends, Josh and Caroline, from Traveling9To5 and we were all blown away by the sheer scale of the production.
Fire jugglers, a generational love story, and an all local cast combine to provide a great hour of entertainment.
Take a look at just a few of the crazy scenes from this show: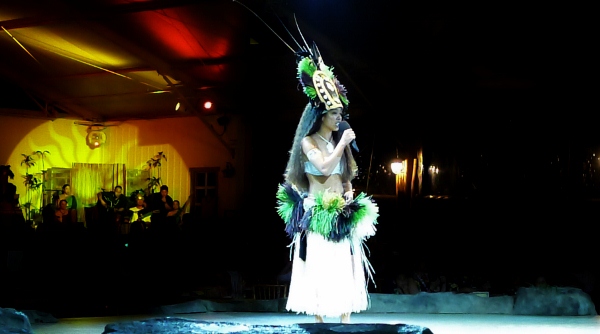 Kicking off the Luau…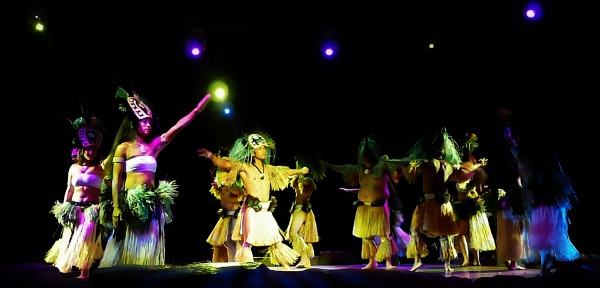 The whole Luau cast in on the action…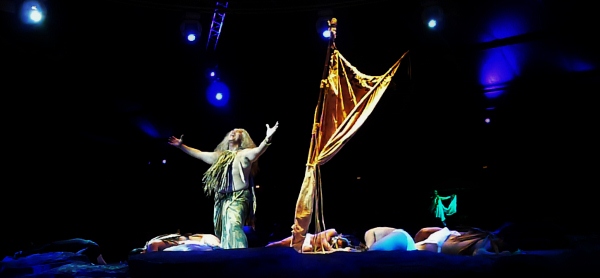 Great display of the high-quality production…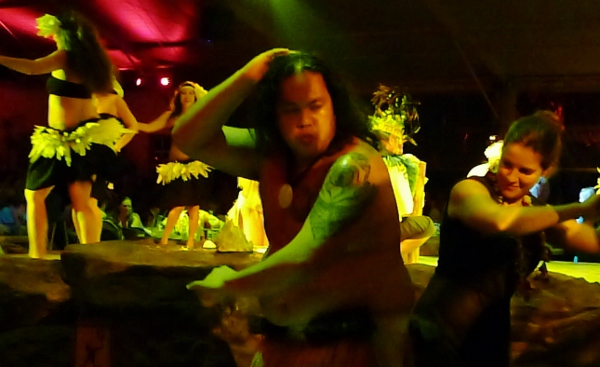 Meg getting jiggy with it…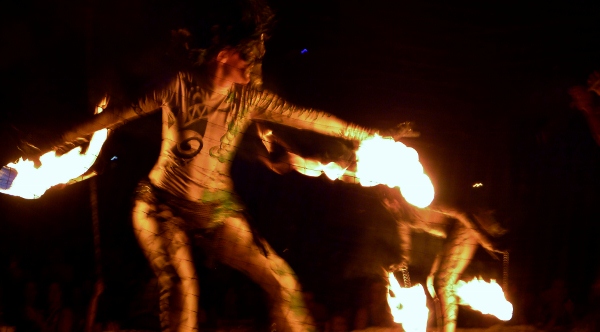 Fire dancin' time!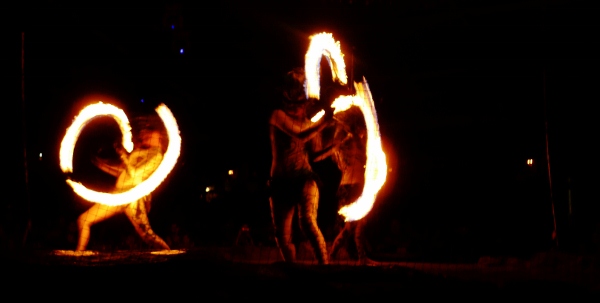 Couldn't get enough of the fire dancers…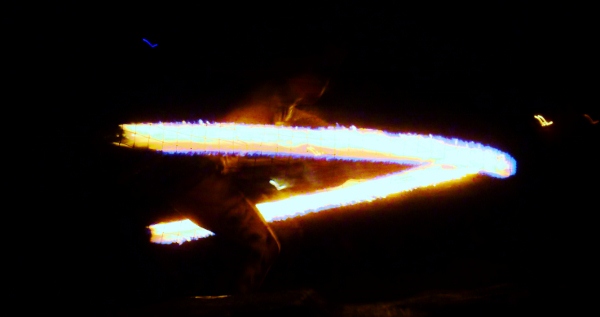 Crazy fire spinning action!
In addition to the show, there is an all you can buffet and open bar… not much to dislike about that setup, right?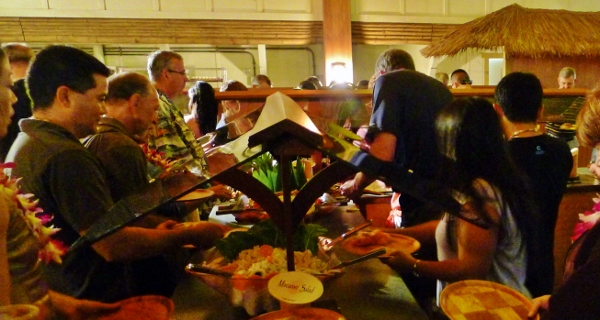 Nothing better than getting full access to a huge buffet…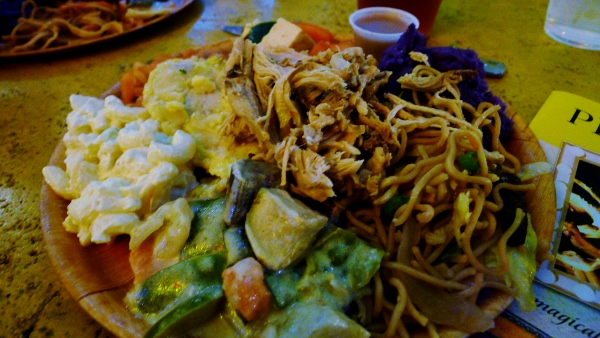 Just a light snack…
In keeping with the Luau theme, there is also a beautiful smoked pork that the team at Kilohana pulls out of the underground cooker right before serving… Our entire table immediately voted the pork as the best food of the night and we all went back for seconds (and thirds and some of us even fourths).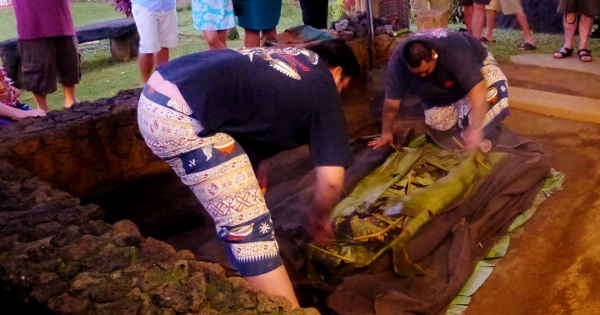 The beautiful smoked pig being pulled out of the ground…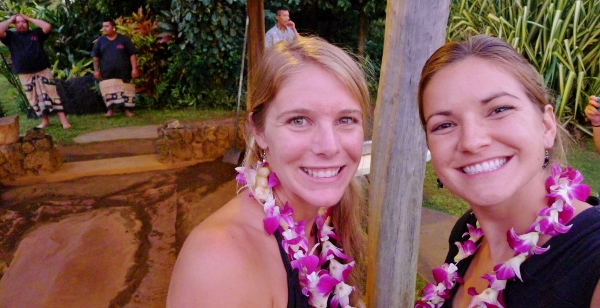 Meg and Caroline are SUPER excited to get some pork…
As an added bonus? If you're a little early to the Luau, swing by the Koloa Rum Shop for a free rum tasting where they provide some very generous pours… Get the party started early!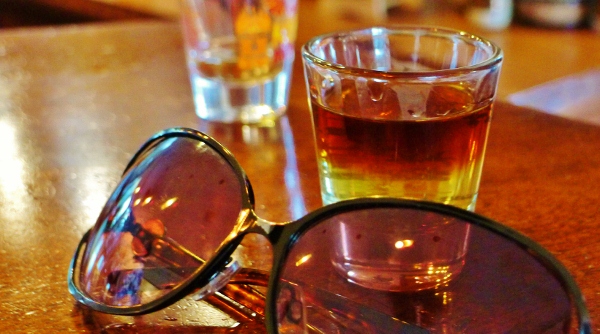 Your Turn: Have you ever been to a Luau? Was the crazy show we saw similar to your experience? 
Our evening at the Luau Kalamaku was sponsored, but all opinions (as always) are our own.