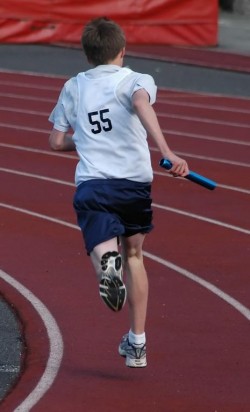 Sitting at a computer and writing about our adventures is not the most athletic activity I have ever participated in. But lowcostholidays.com is sponsoring a "Blogger Relay" and since I got invited to join, I thought I would give my digital legs a workout :).
The relay is pretty straight forward. Bloggers are organized into teams, with every participant writing one article on the theme of "My Top 3 Travel Memories." Then the next blogger on the team takes the hand off and writes their own take on the subject.
Whichever team has the longest chain at the end goes down in history as the greatest most fantastic group of digital athletes ever!!! Or something like that…
So thanks to Charlotte from BlondeInTheCity for passing the baton to me.  Lets see what you think of my top memories!
The 3 Most Iconic Memories of Our Journey (So Far)
There are many different ways you could define "top" travel memories.
Most fun you had?
Most entertaining story?
Craziest thing you saw?
But for me, it all comes down to two things.
Food & people.
After touring ten monuments in Paris, they all began to blend together. But I can still tell you exactly how the man outside the Eiffel tower made his fantastic crepes along with every ingredient that was used.
Food is the true religion of a culture and the people who spend their time teaching others how to make it are the prophets.
When I think of our travels, I will always think of the following 3 cooking classes (& the 4 ladies) who took us into their homes and touched our hearts – by placing enormous quantities of food in our bellies.
Bronze: Teresita's Cooking Class In Buenos Aires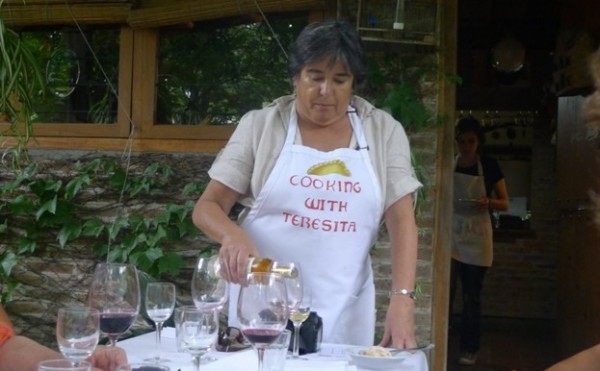 With a daughter giving culinary tours in Miami, we already knew that Teresita's passion for food must be infectious. But after spending 5 hours shopping and cooking like a local, we (and our waistlines) could vouch for how well Teresita championed her culture through the use of food.
We learned that Teresita's husband had been a surgeon in the city until retiring 10 years prior. He encouraged Teresita, who had been a local school teacher with a passion for cooking, to teach others what it means to be Argentinian through food.
In between plowing heaps of food into our ravenous faces, we also had time to meet the rest of our classmates.
We met a group of retired women who travel to a different city for one month every year to experience what the world has to offer. So vibrant, they were the true models for how challenging yourself and meeting new people is the best way to live.
There was the mother & daughter from England taking their one shared vacation a year together.
And then there was the german chef who ran an Argentinian Parrilla and was in Buenos Aires looking for ways to improve his restaurant.
We were all strangers at the beginning of the day. But between the knowledge of Argentinian food shared by Teresita, the insanely large portions of food that kept appearing on our plates,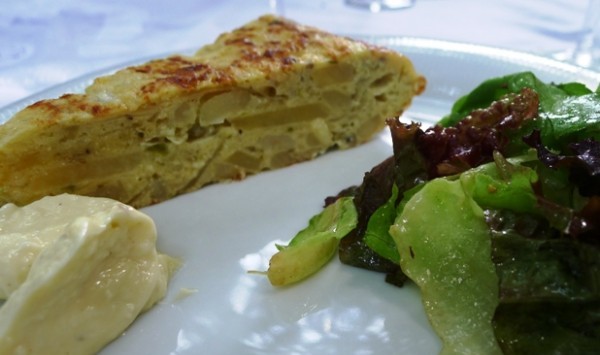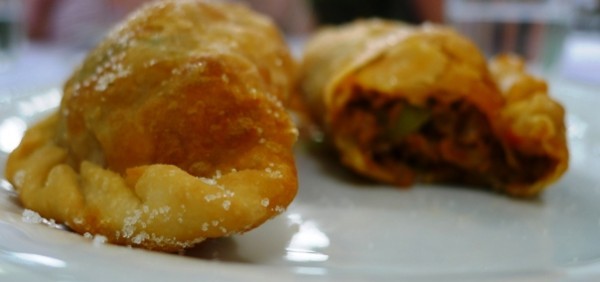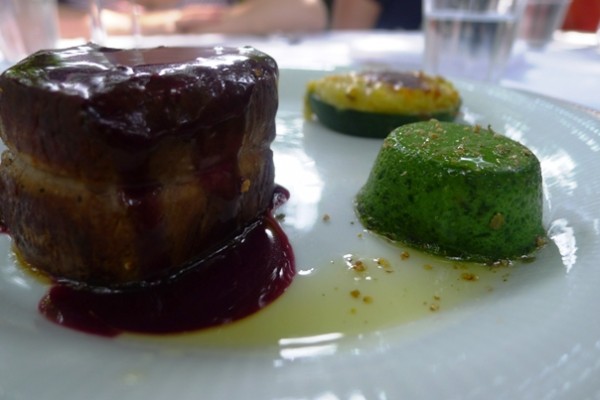 and a never ending supply of wine, we left as friends (the three retired ladies are to this day still challenging me to games of Words With Friends… what can I say? 65+ year old ladies are my demographic).
Silver: Tatjana Cooks An Italian Feast In Croatia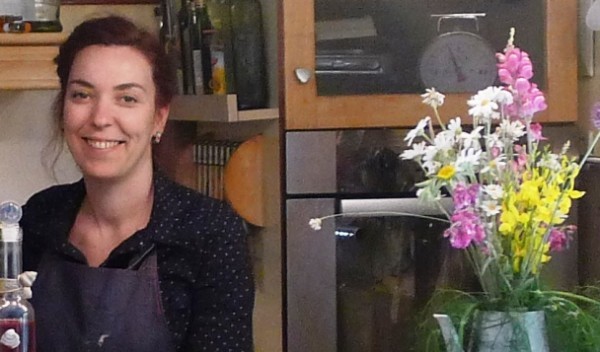 Croatian by birth and in spirit, but with a dash of Australian from 7 years of easy living down under, Tatjana was the perfect ambassador to Croatian cuisine.
Tatjana's kitchen danced with cool music from the speakers and amazing smells emanated from her stove tops. A firm believer in the art of cooking and not the science, there were no such thing as mistakes. A pinch of this, a dash of that, every dish was unique and mind blowing.
Who knew that some of the best "Italian food" could be found on the coast of Croatia?
Through her food, Tatjana showed us how the ancient civilizations of Rome and later, the Venetians, influenced Croatian cuisine (not to mention its culture).
Tatjana's was the place where I learned to finally gut a fish;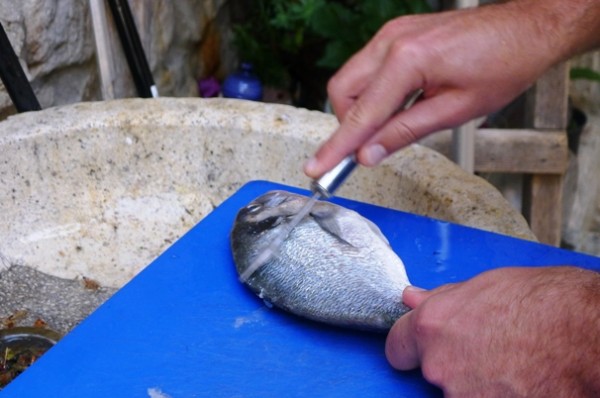 where Meg and I spent 40 minutes making some truly ugly, but tasty, pasta;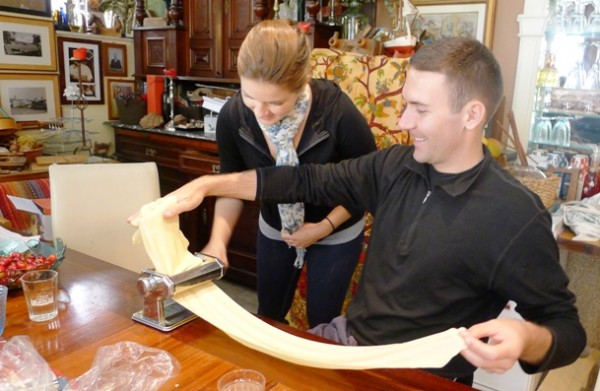 where we learned that what makes travel memorable is not the places you see, but the people you meet and the food eat.
Gold: Lucia & Alina Touch Our Hearts & Break Our Pants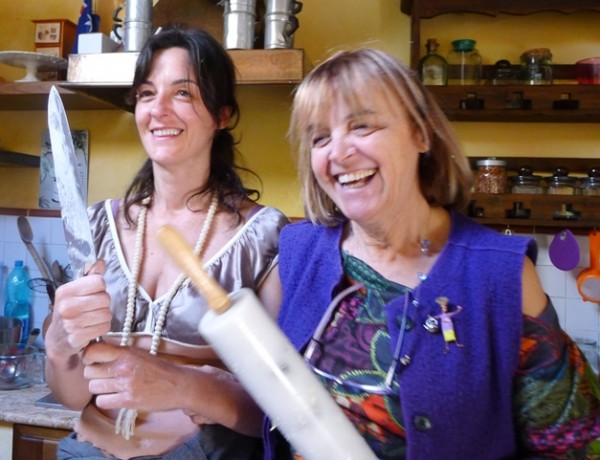 On the border between Tuscany and Umbria lies an incredible farm called Il Fontanaro. A place that has taken on mythical proportions in our travel adventures as it proved the power of what good food means.
One year prior to our visit, the owner of Il Fontanaro was crossing the street in Rome when he was struck and killed by a scooter. Lucia lost a husband and Alina lost a father, but they did not lose each other.
Alina moved home and helped her mother run Il Fontanaro where they have over 2000 hectares of olive trees and vineyards. They worked together to preserve what Lucia and her husband had created, while also sharing their passion for Italian cuisine with others.
Making the day even more memorable was being able to share it with our good friends from the TwoOregonians.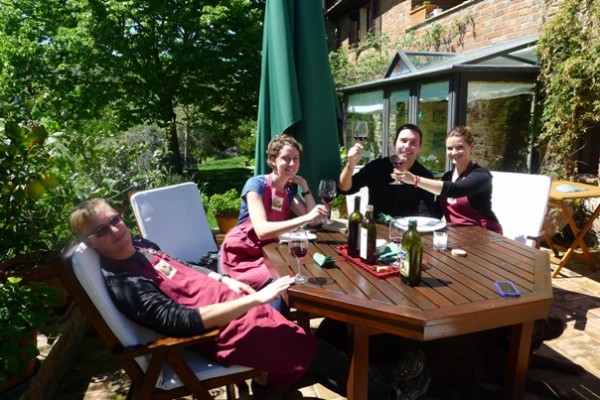 We all drank wine on Lucia & Alina's picturesque patio while flipping through family albums and learning about Lucia's husband and Alina's childhood.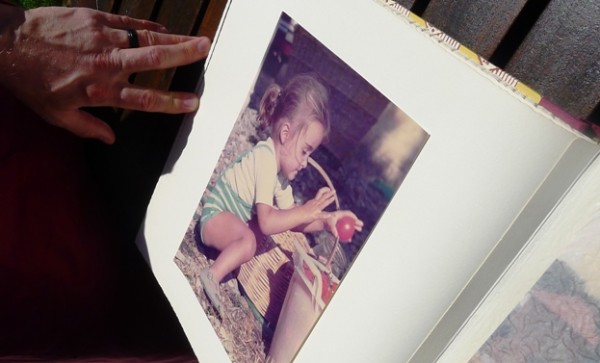 We played with their Saint-Bernard-sized chocolate Labs and continuously loosened our belts as the food kept coming.
We continued to sneak inside Lucia's house to use her old school prosciutto-carver to slice up some high-grade meat in between meals.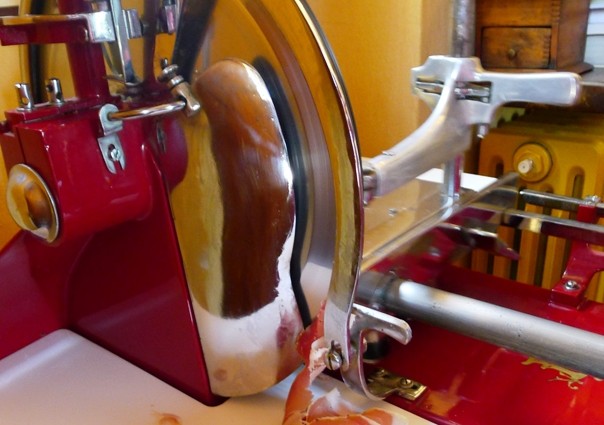 We all quickly entered that strangely familiar bond that only travelers on the road can know. We laughed, we shared stories, and we did it all through the power of food.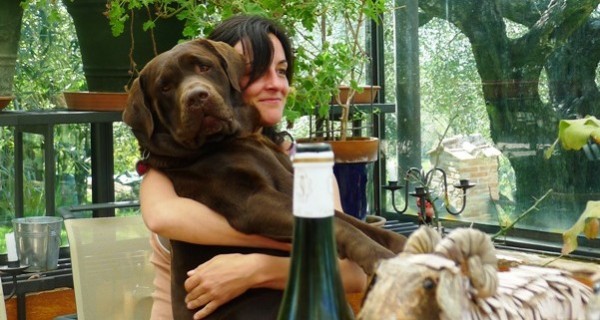 Memories
I always assumed that the memories that would stick with me from our travels would be the incredible sights: Machu Picchu at sunrise, the night sky in Patagonia, or maybe walking the Berlin Wall.
But the memories that we still discuss and that are alive in my mind are the moments where strangers became friends over a shared meal.
In your travels, do you think you better remember the things you have seen or the people you have met? How many of your best memories take place during a meal?
Now it's time to keep the chain going and see what my teammate, Micaela from Senyorita.net, wants to share about her best travel memories.
About Tony
Quit his job to try actually following his dreams for once... and is currently loving it. He is working hard to to make this life-style permanent by writing about his adventures and brainstorming money making opportunities with his partner-in-crime, Meg.