We have had several people close to us get engaged or married  in the past few months, which led to a discussion of our big day and honeymoon back in April 2010. With love in the air, we thought we'd share a series of articles Meg wrote last year about how we saved money on our wedding day and "consciously spent" on our honeymoon (aka lived it up). Enjoy! -Tony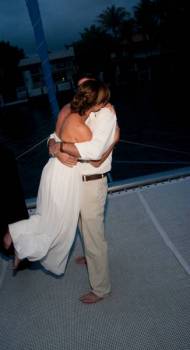 For this post, I would like to play the game "Would You Rather?"
Today's question is: Would you rather spend your money on one amazing day or spend that same amount of money on an entire year touring the world?
My vote:  The latter!
While Tony and I have done an excellent job stashing away money from our respective jobs to fund this trip, I'll be the first to admit that we have gotten soooome help from our parents… But this help came with a choice.
When Tony and I got engaged, both his parents and my parents struck a deal with us.  Both families set aside x amount of money for the wedding.  If we didn't spend it all, then we could keep whatever was left to put towards savings, a down payment on a home, etc.
Since we both graduated from an undergrad business school, Tony and I saw this deal as an opportunity to leverage the cash towards something more than just a one-day lavish wedding.
Here's a statistic for you:  The average American wedding costs roughly $30,000!!!
Both of us thought that spending this amount of money for ONE day was absolutely ABSURD…and unsettling to boot.
With this mindset, Tony and I discussed our options and chose to have a really low-key wedding.  And it was the best decision we ever made – and the best day a girl could ask for.
Our wedding rocked!
The Location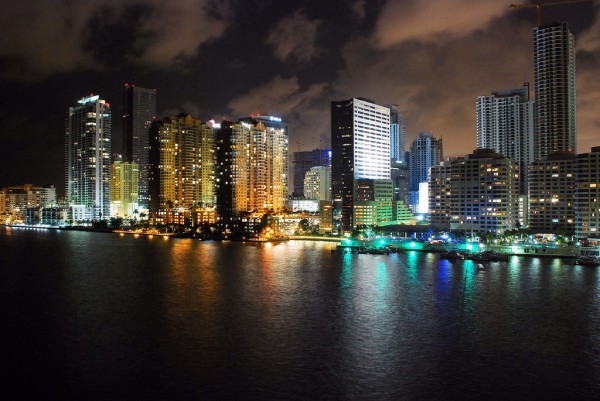 Ever since I was a little girl, I envisioned having a destination wedding on the beach.  However, destination weddings are EXPENSIVE. 
Having just moved to Miami, Tony and I thought this would be a perfect (and convenient) place to get married… Plus, Miami is a special place for us, as it was the first place where we started our lives together shortly after getting engaged.
The Guest List – Sorry Friends & Extended Family!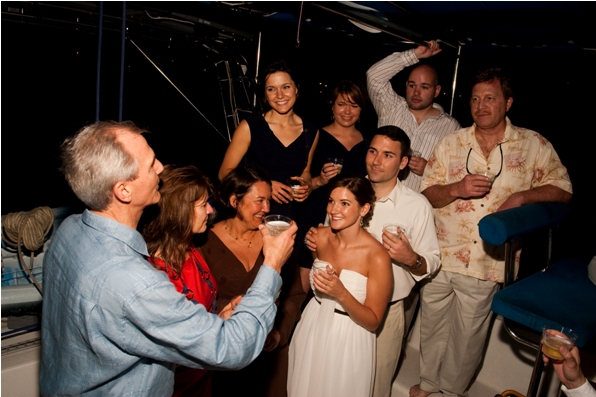 To go with the low-key wedding theme, we had to make some SERIOUS cuts in the guest list.  We both attended plenty of weddings of 100+ guests, where the bride and groom spent the entire night walking around (in 5 minute intervals) to each guest table to make each-and-every individual guest feel special.
These couples were so busy mingling with distant aunts, uncles, and third cousins that they didn't even get to eat the meal they had spent months carefully planning with their costly wedding planner.
If you know anything about my love for food, you know that scenario is just not acceptable in my book!
So, we decided to just invite our immediate family down to Miami for the big day – Yup.  There were just 9 of us at our wedding… Needless to say, our friends were not too thrilled when their "Save the Dates" never arrived in the mail. We still love you guys!
Now that we had the wedding destination and guest list all sorted out, we had to plan out the details of the big day.  One great benefit of having a small-ass wedding party is that you can be incredibly creative in mapping out your dream day.
Rehearsal Dinner
More like dinners actually.
Our wedding was planned for Saturday, April 10th, but both families arrived in Miami on that Thursday to celebrate.  What was amazing about doing a small wedding was that we had no one else to entertain the entire weekend.  Thus, the weekend was spent with the two families getting to know each other over brunches, beach days, long dinners, and some fiercely competitive games of bowling.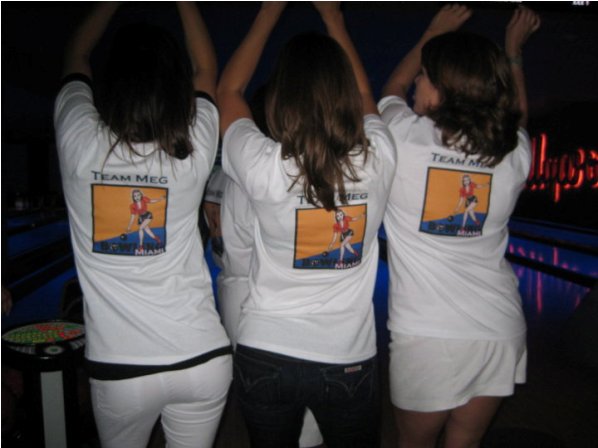 It was truly wonderful.
Ceremony
I mentioned earlier that I wanted to get married on a beach.  However, in Miami, unless you want to get married on the VERY public South Beach with topless women and screaming children ruining your vows (and your photos), you are kind of out of luck.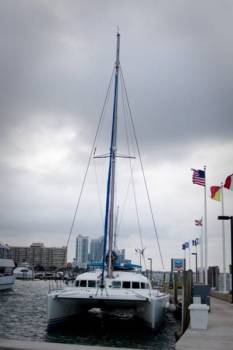 Thankfully, we were able to find a private catamaran company in Miami that chartered sunset sails to be our "venue" for the wedding ceremony… Baller!
We sailed into Biscayne Bay and got married right at sunset on the catamaran's net by a wonderful Officiant.  One thing that made the ceremony hilarious was that we got married with obnoxious faux wedding rings carved out of a Colombian nut, for fear of dropping our real platinum bands in the ocean during the ring exchange (see picture below).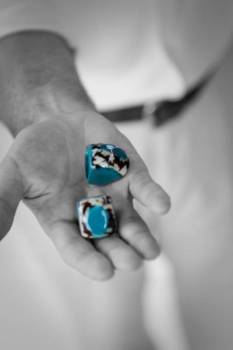 On board, we brought along an affordable photographer (who did an outstanding job), champagne for the many toasts to be had, our own iPod with one EPIC wedding playlist for the boat's surround sound system, and a yummy cheese and cracker plate to nosh on – courtesy of Whole Foods (along with the beautiful flower bouquets)… Now that's what I call a DIY wedding!
Reception
After we sailed and danced the night away on the catamaran…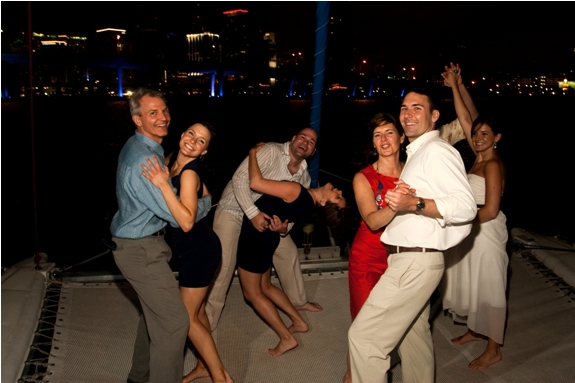 …We had a limo pick us up at the pier and take us to a private wine attic in Miami's Hilton Conrad Hotel for a five course wine pairing dinner. The ambiance, the company, the wine, the food, and the warm brioche bread pudding (instead of the traditional tiered wedding cake) made the night unforgettable.  And because it was just the 9 of us, I ACTUALLY got to enjoy my wedding dinner… can you sense how important food is to me?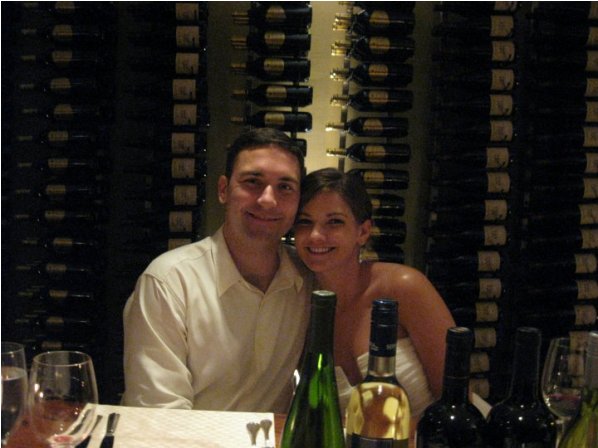 I will have to save our Honeymoon story and some tips I learned about keeping the wedding costs down for future posts, but I can honestly say that this entire experience was the best experience of my life.
The wedding only took 1 month to plan and it was the most relaxing and unbelievable journey down the aisle (or boat) ever.   Not to mention, this whole wedding weekend only cost Tony and I a mere $4,000… And now look at what we did with the rest of the money!
One Day vs One Year…
What would you rather spend your money on?
About Meg
Exhausted from traveling every week as a Business Management Consultant early in my career, I took a year off in 2012 to travel at my own pace. I am a high-energy girl that loves being active, eating food, drinking wine, and exploring the world with my partner-in-crime (and husband), Tony! I now reside in Portland, Oregon and continue to write about travel, food, wine, and the awesome adventures we have in the Pacific NW!