The sun is shining, the wind is blowing in my hair, and I am sipping on a glass of Merlot as I stand at the bow of a private yacht looking out over the stunning Sydney Harbour.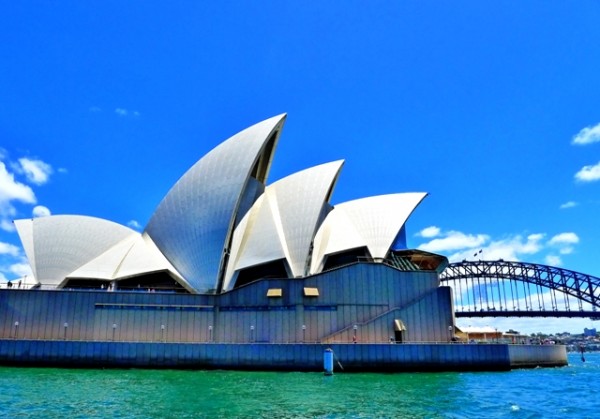 Did I recently become a rap star?  No.
Am I dreaming?  Let me check…
*Pinch*.  No.
I am actually just spending a day with Sea Sydney Cruises…. And to me, there is no better way to see the sights of Sydney Harbour than this.
To start off, I am anti-touristy anything.  I get claustrophobic in crowds, the idea of large cruises scares me, and I like living like a local rather than traveling by the guidebook.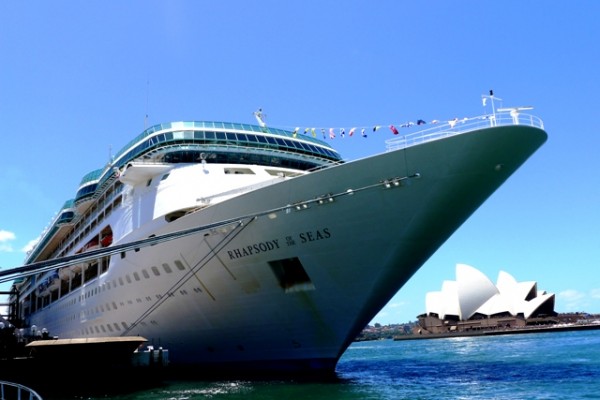 Not my cup of tea!
Luckily, Tony and I got to experience the famous Sydney Harbour in a very non-touristy and non-crowded fashion.  We got to experience the Sydney Harbour on a private yacht!
We were invited by the owner of Sea Sydney Cruises, Shawn, to hop on-board their luxurious motor yacht to sail around the harbor like a local for one afternoon.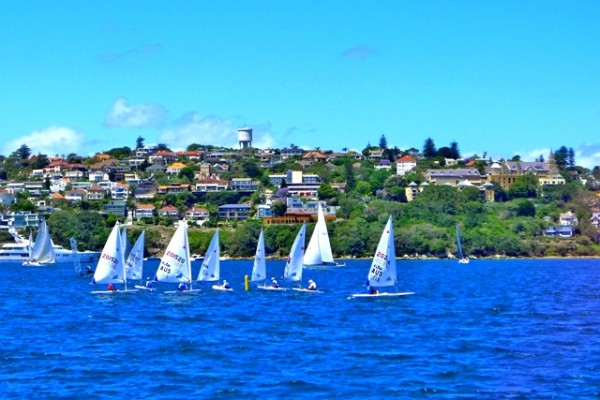 The cruise was incredibly intimate, with only 12 passengers on board.  For someone who is "crowd sensitive", this scenario was ideal.  At times, it even felt like I was on my very own private cruise.  Despite my love for peace and quiet, Tony and I took up the opportunity to socialize with the 10 other sea mates and had a wonderful time getting to know our new friends.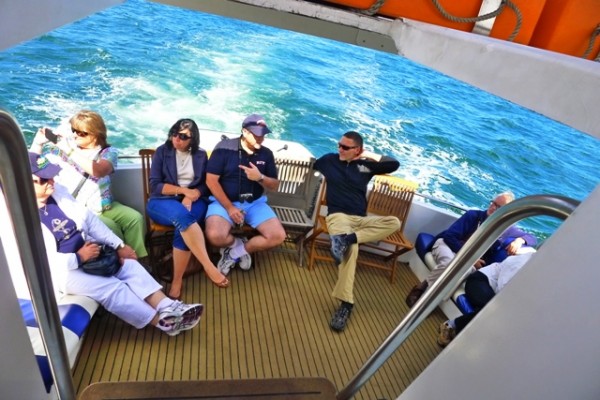 During our cruise, our knowledgeable captain and tour guide sailed us around the entire harbor sharing interesting facts and history about the region at every twist and turn.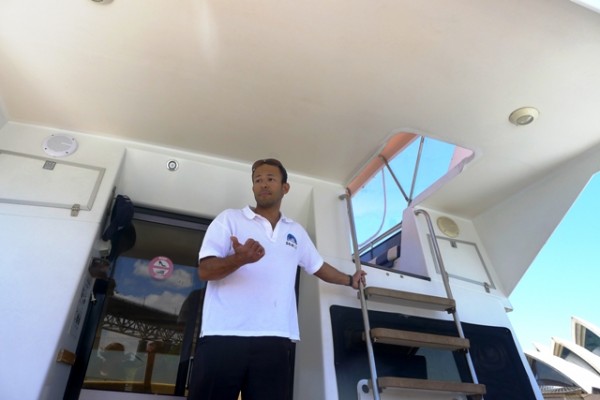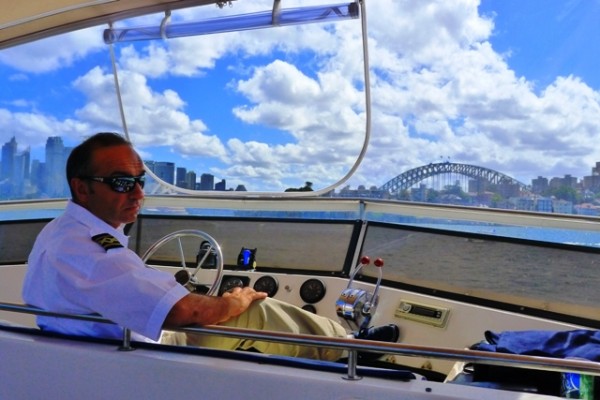 We also got the privilege of getting up close to some breathtaking waterfront homes… I had a blast trying to pick one out for Tony and me when we someday win the lottery!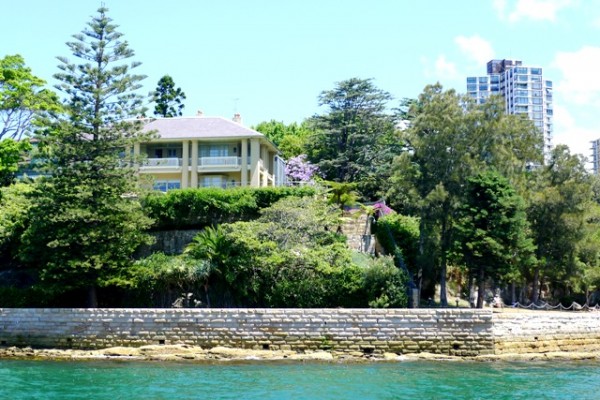 To add to the already deluxe afternoon at sea, we were served unlimited beer and wine during our cruise and feasted on a phenomenal Australian barbeque of shrimp, salads, salmon, and kangaroo… It was the perfect touch to an already perfect afternoon.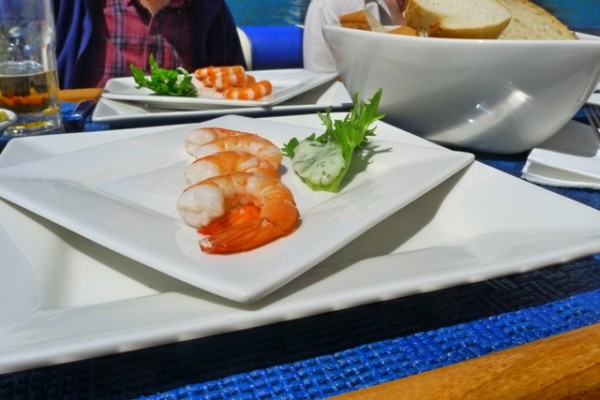 By the end of our four-hour cruise, I felt completely relaxed, incredibly pampered, and a little lightheaded from the wine I had on board…. This is definitely not my normal feeling after sightseeing!  For me, cruising with Sea Sydney Cruises was the best way to see the beautiful sights that Sydney Harbour has to offer and will count as one of my favorite holidays in Sydney.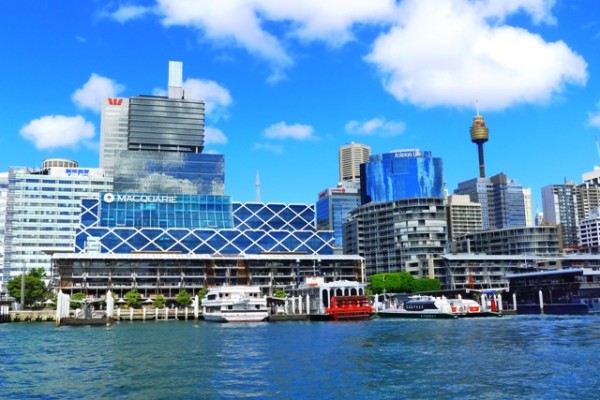 It may be pricier (Adults – $285) than hopping on the commuter ferry, but I assure you that it is worth every penny…. Especially if you too are "crowd sensitive"!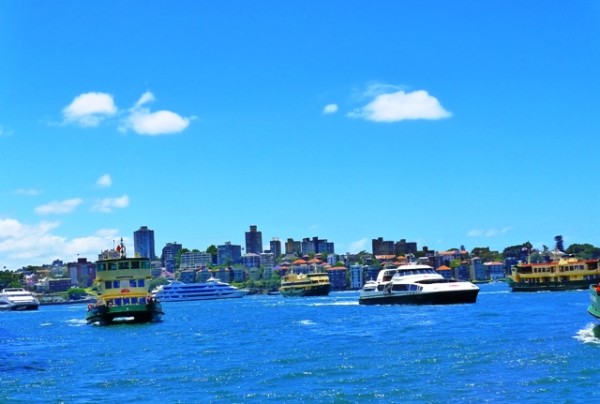 Sydney Harbour Ferries
Our cruise with Sea Sydney Cruises was sponsored, but all opinions (as always) are our own.
About Meg
Exhausted from traveling every week as a Business Management Consultant early in my career, I took a year off in 2012 to travel at my own pace. I am a high-energy girl that loves being active, eating food, drinking wine, and exploring the world with my partner-in-crime (and husband), Tony! I now reside in Portland, Oregon and continue to write about travel, food, wine, and the awesome adventures we have in the Pacific NW!