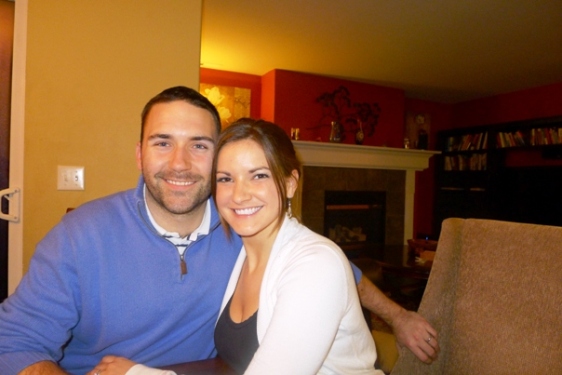 When we ended Part 1 of Our Epic Road Trip North, we were in Charleston, SC for lunch. But there was so much more driving in front of us… and so much fun to be had! You also know that we love our food, so make sure to check out Meg's Fat Kids' Dining Guide to see how we ate our way up the east coast!
South of the Border… WTF?
After stuffing our faces at Amen Street, we waddled back to the car and continued up the coast.
This was the one section of the road trip that we let be spontaneous, since we didn't know of anything that was a must-see before we got to D.C. The one thing we knew was that we couldn't do more than 4 or 5 hours in the car, considering we had already driven 2.5 hours to get to Charleston.
So the car turned North and we assumed that our trusty GPS would find us  a nearby hotel when we became too tired.
We both had heard about this mythical place called South of the Border, but had no clue where it was. Apparently though, it was smack dab between us and our northern destinations.
Starting 80 miles away there were billboards every mile touting this eighth wonder of the world.
What could it be?
What glorious adventures were we going to have at this oasis of the highway?
Mile by mile, the anticipation grew as the miles away marker ticked down from 80 to: Next Exit… SOUTH OF THE BORDER! We could hardly wait.
And then this is what we saw:
What the frack was that? A giant sombrero and Mexican themed amusement rides? We prayed that South Carolina would have more to offer than this giant turd of an attraction.
Raleigh, NC
With our heads still spinning from the atrocity of South of the Border, a little stability was required. Meg used to consult at a client in Raleigh, NC and had the brilliant idea to Chapel Hill head there for the night. It was less than 2 hours away and she knew all of the best restaurants in the area.
Perfect last minute decision making!
Except it just so happened to be Homecoming Weekend at UNC… so there were no rooms available anywhere and the restaurants were booked solid.
Did I mention there was also a torrential downpour?
But no worries, if there is one thing we do often and superbly well, it is land standing. Meg scrambled and found us a Marriott a few miles outside of town where she has status and we got a beautiful room and a dry place to stay. Forget the restaurants, forget the downtown night life, all we really needed was a good nights rest after two very long days on the road…
Washington, D.C.
… and we had an epic 2 day schedule of activities in front of us in D.C. with our cousin Tina, her boyfriend Stephen, and my sister.
Tina and Stephen were great hosts and brought out all of the stops, but this being LandingStanding, we did a tour of the city heavily reliant on delicious restaurants.
Yes, we spent about an hour and a half touring the monuments (which were incredible), but the real highlights were the food.
Vietnamese Pho for the first time? Check… and my new favorite dish.
Ethiopian food for the first time? Check.
Jersey Italian? Whatever the heck that is… Check.
The city had it all and ohhhh did we enjoy it all.
But after only 2 days of gorging on the delicious food in D.C. and chillin with some fun peeps, we had to hit the road again to get Meg back up to her last few weeks on the job in Princeton, NJ.
Princeton, NJ
Only a 5 hour drive from D.C., Princeton was a great final stop. However, it was made bittersweet because Meg was abandoning me on the final segment of driving back to my parent's place in Boston.
No time for tears though as I only had a quick night in Princeton before I drove the final few hours North to complete the 6 days of traveling, eating, partying, car-singing, and landingstanding.
Boston, MA
We didn't have time to miss Miami on the drive north due to the non-stop activity, but I have never missed a city more than when I opened my car in Boston to find it was below 60 degrees.
Yes, I realize how pathetic that sounds, but I can't help it… Miami spoiled us!
So while being back in Boston means we were only 2 months away from the adventure of a lifetime, we will always remember Miami as the first place we lived where we had a pool, the first place where we lived that let us go to the beach in swimsuits in December, and the first place we actually lived together.
So thank you Miami for an incredible 2 years… but here is to hoping that next year will be even better!