What is better than spending a month on a secluded and peaceful island in Thailand?
Oh right, NOTHING.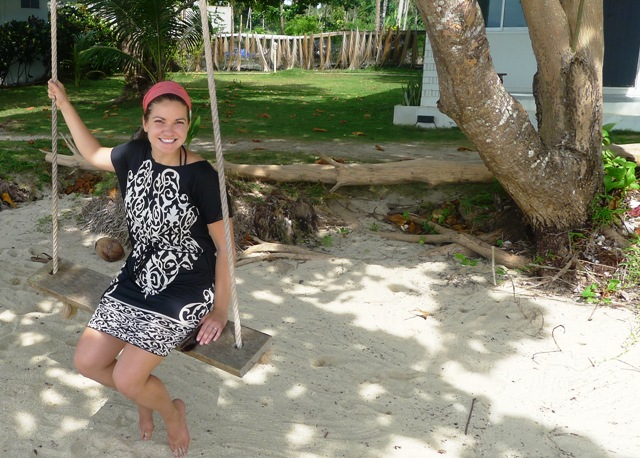 Thanks to Roomorama, Tony and I found the perfect Thai villa on the beautiful island of Koh Mak to spend the month of August catching up on work and some classic R&R.
We have written about them before, but Roomorama is an online portal that let's travelers book short term apartment rentals.
In their own words:
Roomorama is the discerning traveler's one-stop shop for short-term rentals. Wherever your next trip will be, or wherever your property is, use our online marketplace to connect and transact with hosts and guests who believe in convenient, rewarding and unique travel experiences. With an ever-growing inventory of hospitable accommodations, Roomorama is working to make you feel at home wherever you are.
In addition to our stay on Koh Mak, the other times we used Roomorama were during our time in Buenos Aires and Cusco, Peru and had great experiences both times.  We love their easy to use website to browse for rentals, review property availabilities, and easily book a stay.  Most importantly, Roomorama handles the payments, so we can have peace of mind going into our trip.
They book the room, but don't fully process it until you are checked-in and have handed over their previously provided unique payment code to the rental owner.
Our Adorable Villa on Koh Mak: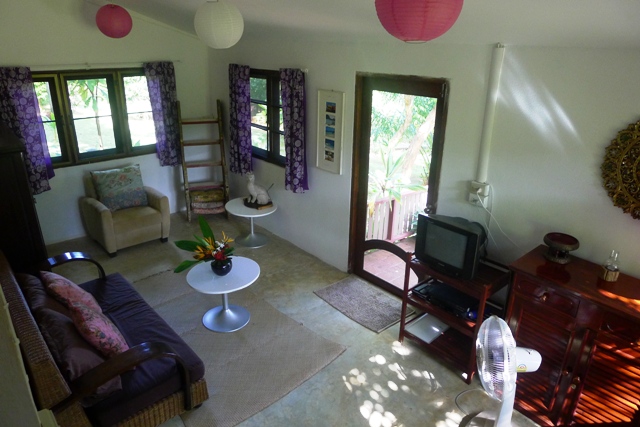 Our villa, named Rambutan, was situated on the Good Time Resort property, which was great because we had access to the resort's facilities.  As such, I was able to use their pool to get into shape and get my swim on in the morning.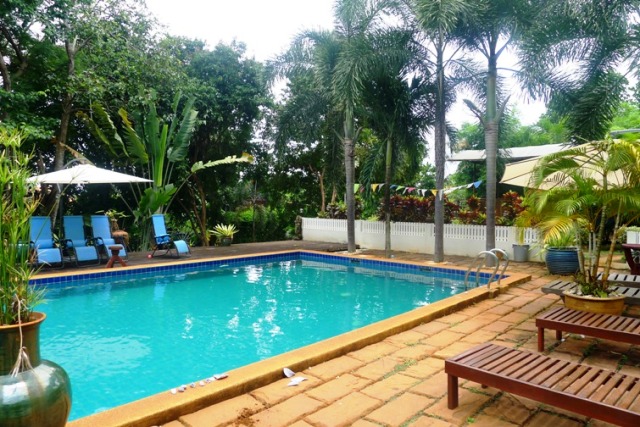 Also, because our villa was on the resort itself, we got tremendous help from the staff whenever we had questions about the island or needed assistance coordinating trips around the island.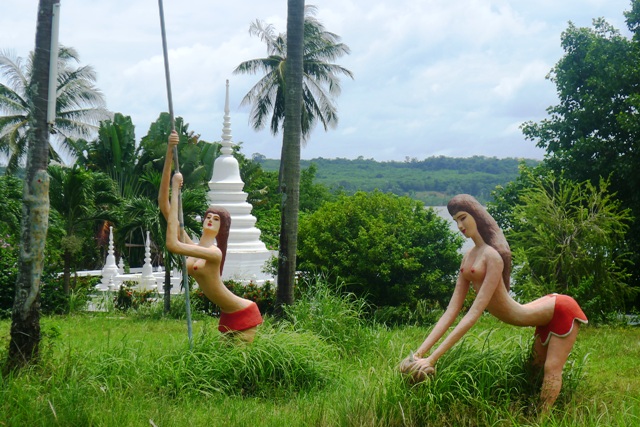 A fine example of some island highlights
Next to our villa was the resort's restaurant, which served up excellent Thai food for those lazy nights when we didn't want to venture outside our property… Those happened a lot!
The Rambutan house was the perfect size for a couple.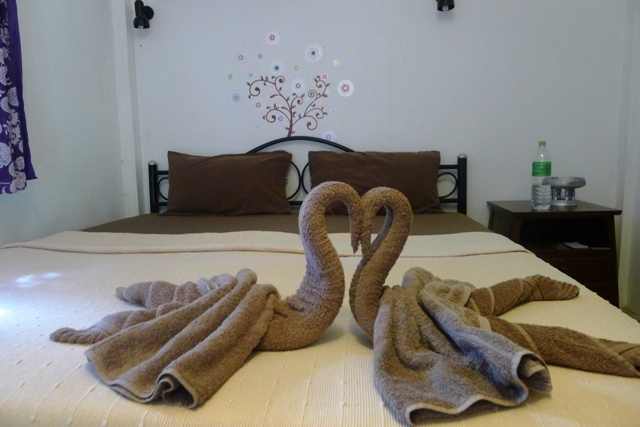 It had a large living space, a wrap-around porch to relax on, and an outdoor kitchen area that we used to make breakfast every morning… basically, it had everything that Tony and I could ever need.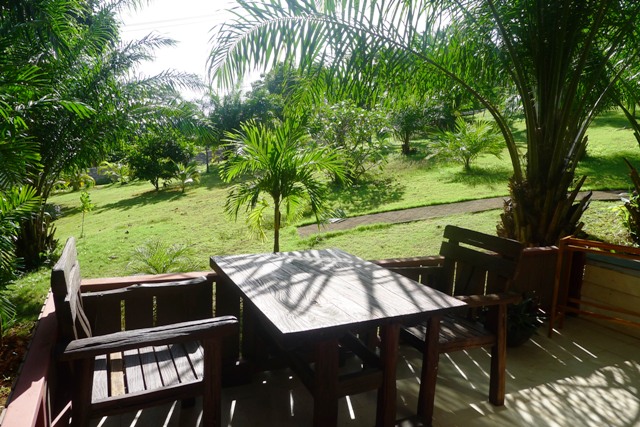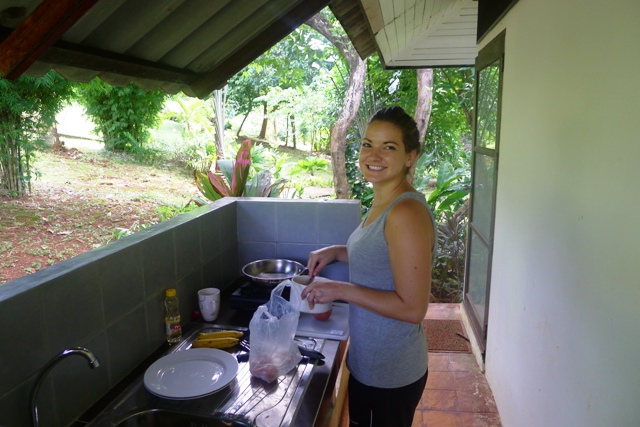 Rambutan also came equipped with air conditioning, which was MUCH needed for the hot Thai nights.  In addition to all these fabulous perks, Rambutan had blazing WiFi connection, so Tony and I were able to crank out some serious work during our three weeks on the island.  It was such a comfortable home for us while on Koh Mak.
Koh Mak Itself:
The island of Koh Mak is gorgeous, desolate, and all around FABULOUS. It is a very remote island that is much more isolated than many neighboring islands, like Koh Chang. There wasn't even an ATM on the island for crying out loud!
The beaches were often secluded (I may or may not have taken off my bikini top during one special occasion) and the bars and restaurants close very early at night.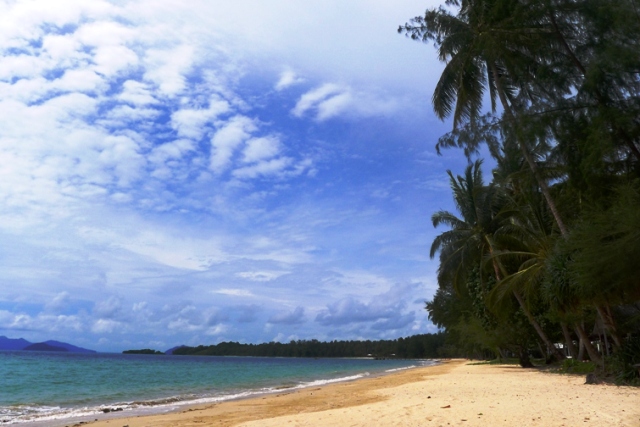 Not a soul in sight… Marvelous!
Koh Mak is quiet, peaceful, and perfect for couples or families looking to escape the hustle and bustle of the rest of Thailand.
Overall, we had a lovely experience staying at the Goodtime Resort on the island of Koh Mak.
Your turn:  Have you ever stayed at a private property (apartment, villa, etc.) during your travels? What have been your experiences?
In return for a discount on the stated price on Rambutan, Roomorama asked us to write an unbiased review of our experience. As always, all opinions are our own and we would tell you if we hated it. But we didn't. It rocked.
About Meg
Exhausted from traveling every week as a Business Management Consultant early in my career, I took a year off in 2012 to travel at my own pace. I am a high-energy girl that loves being active, eating food, drinking wine, and exploring the world with my partner-in-crime (and husband), Tony! I now reside in Portland, Oregon and continue to write about travel, food, wine, and the awesome adventures we have in the Pacific NW!