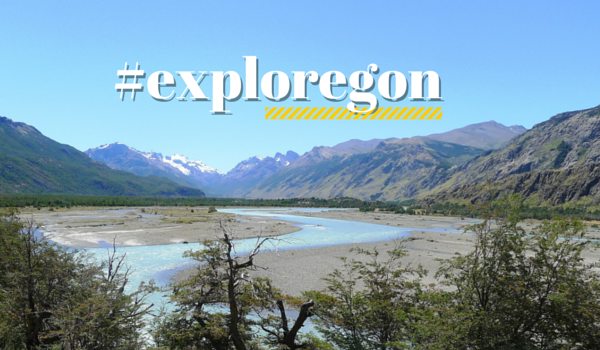 Yellowstone in 2009.
The Poconos in 2011.
These were our only experiences camping as a couple and both were great, but they were car camping trips and we obviously didn't do them very often.
But ever since we moved to Portland, OR last year, one of the main goals has been to explore more of the outdoors that so closely surrounds the city. I also want to go on record as saying that there is nothing wrong with car camping – in fact we love how easy it makes bringing awesome food & drinks

BUT… we had always wanted to try overnight backpacking, but never got the courage – until our friends who do it all the time invited us to tag along.
We were fairly prepared with supplies, as we had registered at REI when we got married and had some nice backpacking gear (although it was sorely underused). However, we were missing some essentials like a water purifier and missing some "almost" essentials like a camping stove.
Technically we could survive a backpacking trip on Cliff bars, but that's no fun. Luckily our friendly backpacking experts took care of us on the missing essentials. Keep on reading for our camping gear list!
For our first ever overnight backpacking trip, we took the Cathedral Ridge trail on Mt. Hood. This was ridiculously pretty, but pretty strenuous for our first time hiking with 35+ lbs bags on our backs.
It was about a 5 mile, 3,000 foot climb up to a beautiful camp site where we left most of our backpacking gear only to hike another mile up to a lookout point where we stayed and relaxed for the rest of the afternoon. Dinner was back at the campsite where the stove really came in handy as we slurped down some ramen with a side of Krave Beef Jerky (we might be obsessed).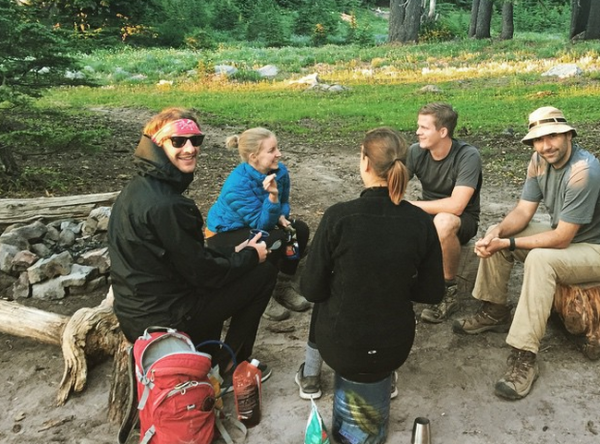 The night finished with our group walking a few hundreds from our campsite to a lookout that had a great view of the sunset where we smoked cigars, drank wine, and passed around some Rum we had brought for just such an occasion.
While there are car camping sites that might have just as beautiful views, I doubt it. Plus, because how difficult it was to access the camp site, we had a ton of privacy and the hard work made the great views feel like a true reward.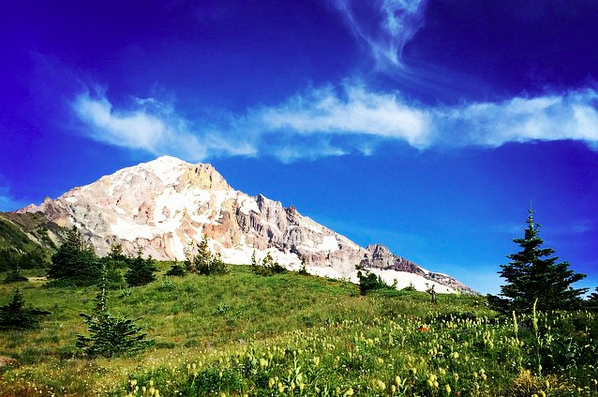 And if you know us AT ALL, you know we wouldn't be satisfied with just bringing Ramen to eat for our meals. We also loaded up our bags with cold snacks: gourmet cheeses, cured meats, fruits, and one of my all-time faves… Dorito's Munchies.
Now, that type of food wasn't a necessity, but it sure made the backpacking trip way more fun. And if you're camping as a couple, keeping it fun is the ultimate priority.
Besides being fun though, we also made our trip as comfortable as possible by having (mostly) the right backpacking gear. So if you want to try backpacking, here's a camping gear list of what we used and would recommend for your own camping experience:
Your Turn
Have you ever been overnight backpacking before? What is your #1 must have piece of backpacking gear on the trail and what's the biggest luxury you always carry with you (mine was the rum)?