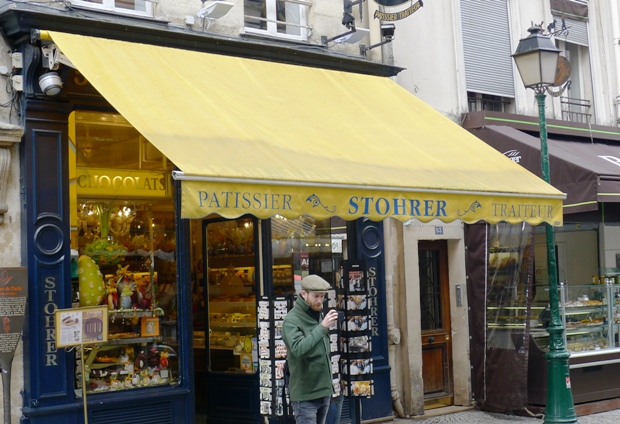 If I had to summarize my favorite things in the world (besides my wonderful husband), they would be; chocolate, cheese, and wine… In that exact order.
As you can imagine, Paris is a deadly, deadly place for me.  Paris is Meg's Mecca of food and I fully planned on gaining 5 glorious pounds during our stay here.
What shocked me upon arriving into Paris was that almost every local was thin.
How can this be?!?!
Paris is known for all things awesome in the culinary world – pastries, breads, pâtés, cheeses, chocolate, wine… oh my!  The city even has "pastry streets" where an entire street is lined with mouth watering pastry shops.  So how in the world are Parisians so skinny while Americans are considered the fattest people in the world?!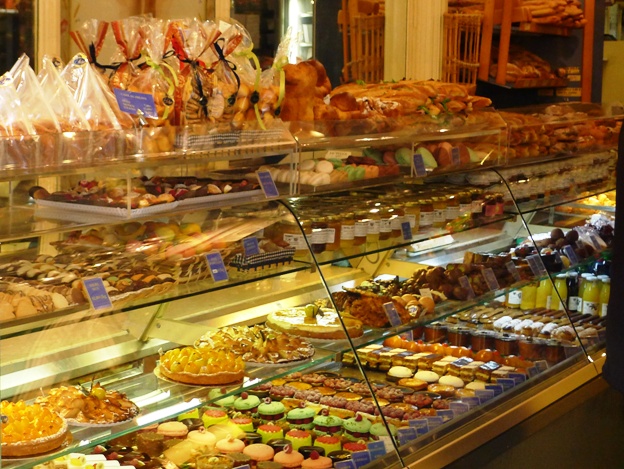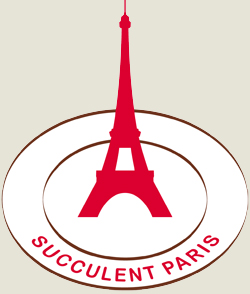 After taking a food tour through this magical city with the food tour company, Succulent Paris, I realized that the simple answer to my question was…
Quality vs. quantity.
During our tour, our friendly guides (and co-owners of the company) Aurélie & Marion educated us on the food culture of France by taking us to mom and pop delicatessen's, cheese shops, chocolate shops, spice shops, and wine shops around Rue De Montogueil in the Châtelet-Les Halles district.
What we learned on our market tour is that the French take their food VERY SERIOUSLY.  They would rather spend a few extra minutes (and extra bucks) each day visiting various local vendors selling exceptional ingredients as opposed to the once a week shopping spree at a mega supermarket buying pounds of highly-processed Velveeta cheese and frozen meals.
Not to mention, much of the food in France is exceptionally rich.  When you are eating freshly made Bleu cheese from a nearby farm, you don't need to stuff yourself silly with a pound of the cheese to feel satisfied… Although as good as the food looked on the tour, the concept did seem appealing!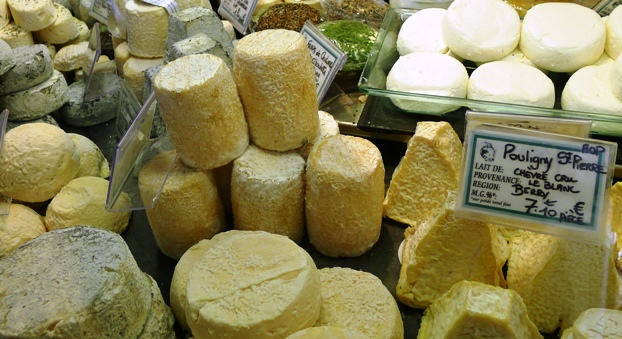 After a couple hours of window shopping with Succulent Paris, my mouth was watering.  Unfortunately, this tour did not include tastings at the places we visited… although some tour companies in Paris do offer this service (such as Tours4Foodies and Taste of Paris). However, with Paris being Paris, these companies certainly make up for this luxury in the price tag of your tour.
What Succulent Paris' market tour is all about is educating their patrons on how (and why) French cuisine has gained a global reputation for its high class, fabulous food.  Aurélie & Marion are passionate about food and decided to turn their love for their country's cuisine and their desire to teach and socialize with others into a business.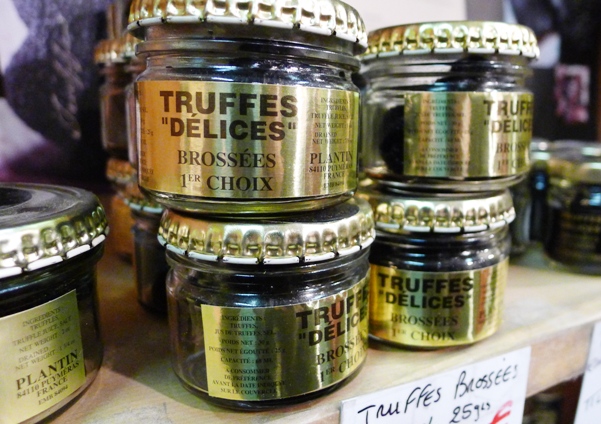 If you are a backpacker in Paris and on a tight budget, a market tour with Succulent Paris is a great (and economical) way to explore the food shops in France, learn about the culinary culture in this wonderful country, and mingle with two friendly locals in the process…
… Just be sure to eat a big breakfast before your tour begins!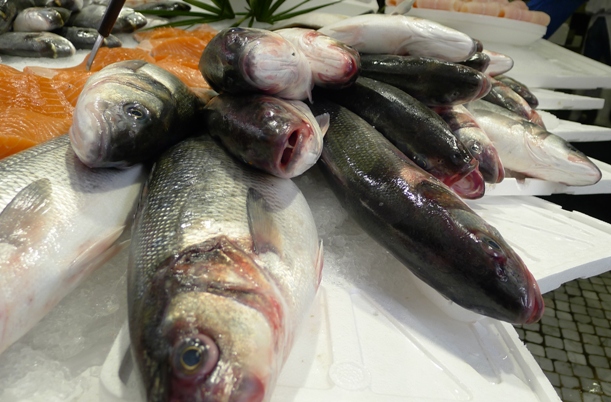 LandingStanding is focused on sharing our adventures as a couple on the road, but also on providing you with helpful advice so that you can hopefully join us. We partnered with Succulent Paris as we love food and view food tours as one of the best ways to learn about a new city, it's culinary culture, and its people. In return for a sponsored tour, Succulent Paris asked us to write an unbiased review of our experience. As always, all opinions are our own and we would tell you if we hated it.
About Meg
Exhausted from traveling every week as a Business Management Consultant early in my career, I took a year off in 2012 to travel at my own pace. I am a high-energy girl that loves being active, eating food, drinking wine, and exploring the world with my partner-in-crime (and husband), Tony! I now reside in Portland, Oregon and continue to write about travel, food, wine, and the awesome adventures we have in the Pacific NW!