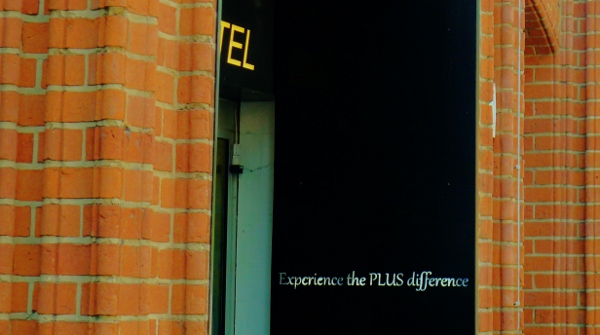 Traveling couples have to travel differently than all you single folks.
Don't believe me? Think about this: Hostels usually aren't the best accommodation for a couple. Especially on a financial basis.
As a single traveler, hostels are a great way to access cheap accommodations while visiting a city. The tradeoff typically is the lack of amenities. But who cares? You're going out to see the sights anyway!
For a traveling couple though, hostels don't have the same value. You pay per person and this often causes the price to become very close to that of a hotel. In many cases, renting an apartment in a city can be cheaper than paying for two beds at a hostel.
After giving up on hostels when we reached Europe, we finally dipped our toes back in the water in Berlin. There was a snafu with our apartment booking in the city and we had a few nights open. Enter Plus Berlin, which generously offered to host us so that we could see the true potential of a hostel.
They have a few different locations in Europe that we had already heard great things about, so we were intrigued to see what the experience would be like…
So were we persuaded that maybe hostels can be worth it for couples?
Plus Berlin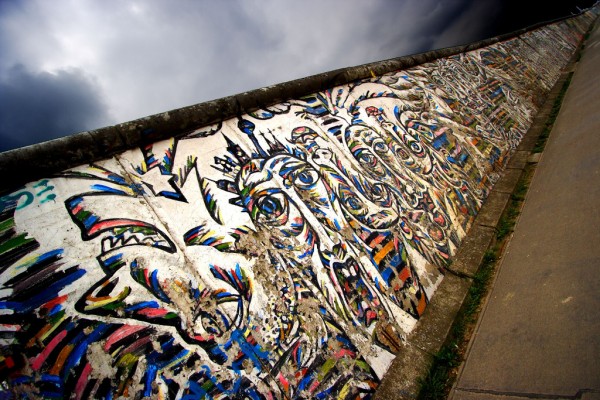 Located right next to a U-bahn stop (Berlin's subway system) and near an iconic stretch of one of the remaining pieces of the Berlin Wall, Plus Berlin immediately felt inviting.
Expecting the standard hostel reception, we were surprised to see a large welcome area with 20 foot ceilings and two people at the check-in desk. The lobby was busy, but not loud, and actually smelled nice!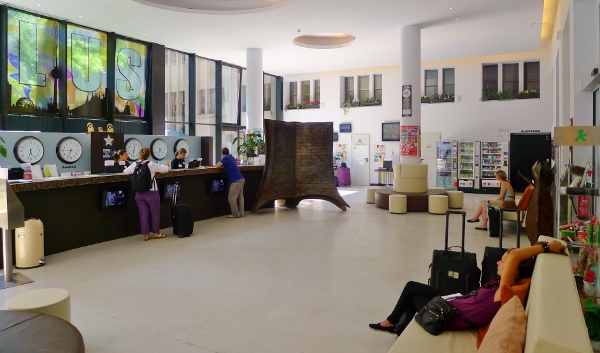 As you can tell, we're a fan of the little things, but a hostel that smells nice hints that they take care in keeping things clean. Much better than that old musty smell some hostels have!
Behind reception is a large courtyard with sculptures and places to sit and work. At the opposite end of the courtyard is a large restaurant that also serves as a decent bar.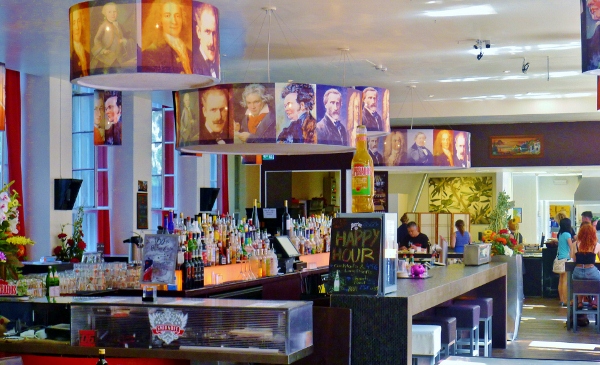 Despite all of the amazing food in Berlin, having a decent bar and restaurant on site is definitely a nice bonus as sometimes you just feel like laying low. We can vouch for the food, too. It is way better than you should expect from a hostel and we would definitely snack there again!
Our room was a private 2-bed, which typically costs $25 per person or for you math majors out there… $50 for a couple.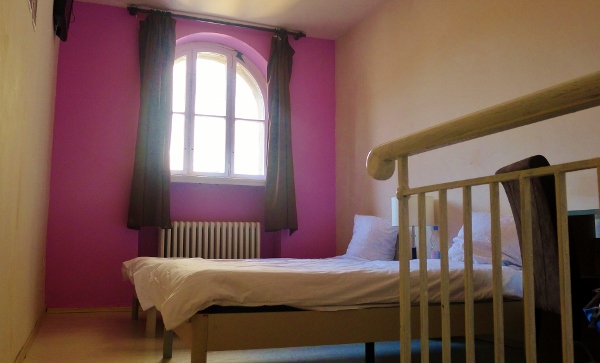 Despite the enormous size of the hostel (or maybe because of it), there was very little noise coming from other parts of the building. What we prize most, a peaceful nights sleep, was easy to attain – this is a rarity in most hostels!
Oh and for the amenities? How about a pool table…. check. Even better? How about a pool!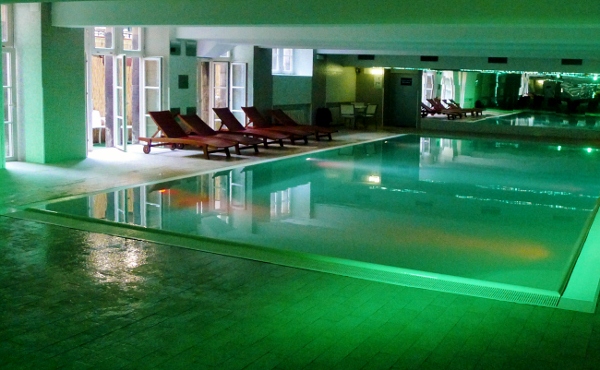 We are not the biggest hostel fans after staying in them for 3 months straight in South America, but Plus Berlin really proved that not all hostels are created equal.
The Final Verdict
So have we changed our mind about hostels?
Well… I don't know about all hostels, but we definitely recommend Plus Berlin if you're looking for a great place to stay in the city.
Did I mention they had a pool!?!?!?!
As mentioned in the article, Plus Berlin hosted us for our stay at the hostel. All opinions in this review are definitely ours.
About Tony
Quit his job to try actually following his dreams for once... and is currently loving it. He is working hard to to make this life-style permanent by writing about his adventures and brainstorming money making opportunities with his partner-in-crime, Meg.